Brophy defensive lineman Zac Swanson has been one of the most recruited players in the 2022 class. Over the past few years, he anchored the Bronco defensive line as a 6-foot-4, 248-pound wrecking ball.
It seems as though he is trading in his red and white for some burnt orange in the coming years as he committed to Texas on Monday over finalists USC, Oregon and Kentucky.
The Tom Herman regime recruited Arizona very well, adding Bijan Robinson, Jake Smith and Brayden Liebrock to the roster. Despite Steve Sarkisian taking over in the offseason and the Longhorns being Swanson's most recent offer, they get off to a hot start in State 48 by nabbing one of its top players.
"(Texas is getting) a kid that can play defensive end. I think he's going to bulk up and could end up being a 3-technique, so he has position versatility and could do a lot of stuff," Brophy head coach Jason Jewell said.
"I think his ceiling is high. He was hurt part of his sophomore year…so he's just now getting strong in the weigh room. I think his potential is fantastic. Super explosive, twitchy, good motor, tough to block. That's a good get for them. He's heavily recruited and one of our most heavily recruited defensive linemen since the Murphy brothers."
In two years at the varsity level, he tallied 39 tackles, 10 tackles for loss, a sack and a half and a fumble recovery over 10 games.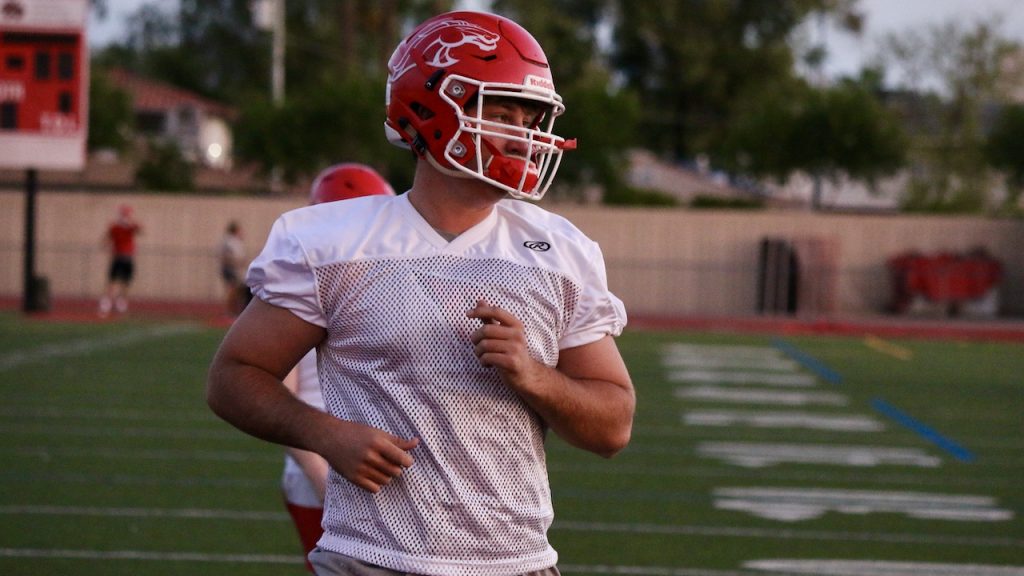 Not Just Zac Swanson
The defensive lineman is a part of one of the talented recruiting classes to come through Brophy. Along with Swanson, defensive back Ben Morrison has a laundry list of elite offers. Tight end Tyler Powell holds multiple Power 5 offers. Quarterback Elijah "E.J." Warner is seeing his recruitment tick up after missing virtually the entire 2020 season due to injury.
Texas also made the cut in Chaparral defensive lineman Anthony Lucas' top-10 early this month. He had this to say about the Longhorns:
"They know how to communicate and will not push you on anything. Great program of course, great academics also. I mean Texas football, you can't go wrong with it."
A potential tandem of Swanson and Lucas along the Longhorn defensive line could keep opposing offensive coordinators up at night.