After all of the buildup, hype, and hope, Sunday night's Suns postseason opener with Kevin Durant on the court went over like a lead balloon at your kids' birthday party. 115-110 Suns end up on the short end and, with it, find themselves down 1-0 to the LA Clippers. This game was lost in the first half when the Suns were simply not ready to play, trailing by 12 at the end of the first quarter and by as much as 16 in the second. "if you're not ready for these, you're in the wrong sport," said Devin Booker afterward. Booker would finish with 26 points.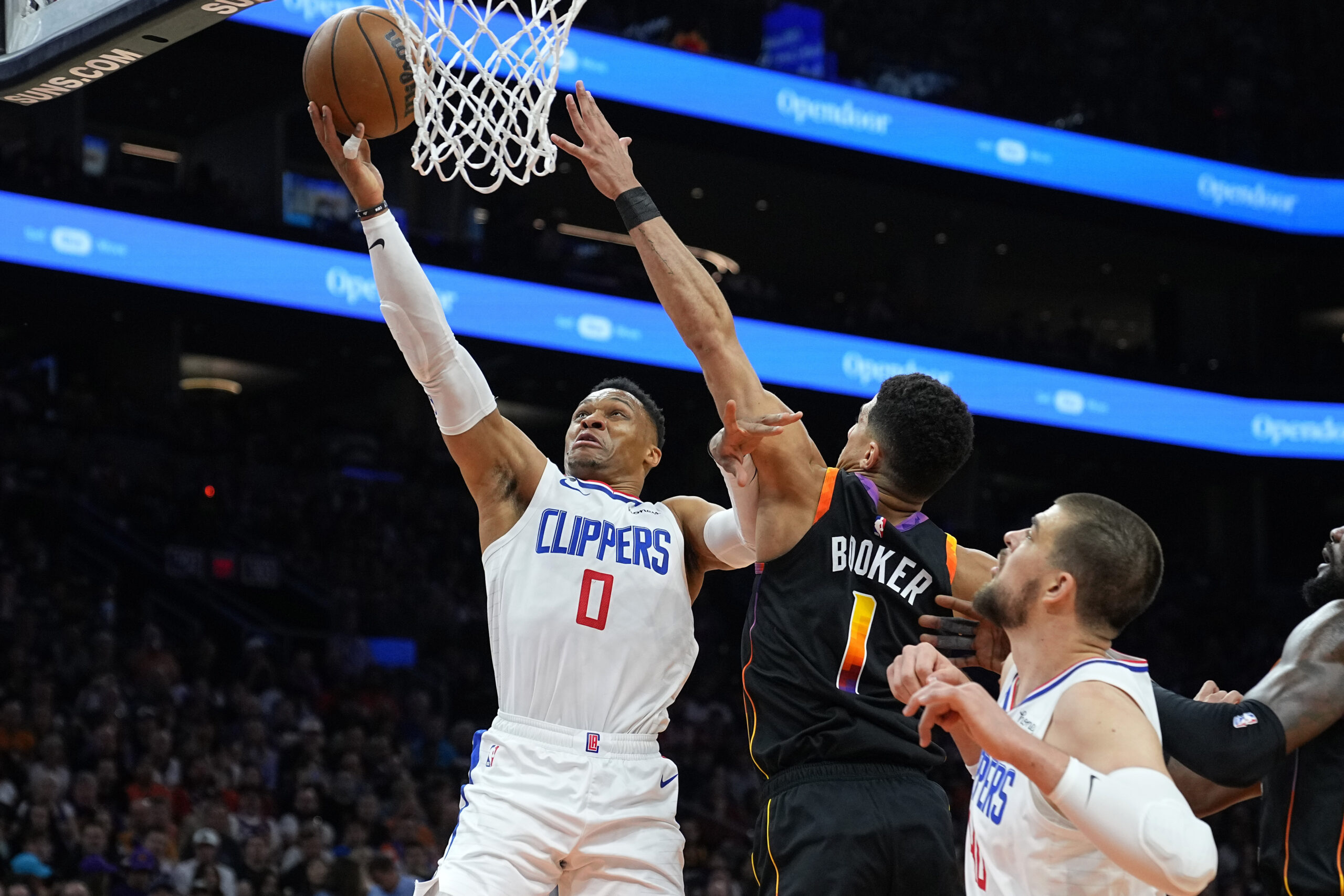 Clipper star Paul George didn't play, but Russell Westbrook and Kawhi Leonard were ready from the opening tip. Leonard would pour through 38 points, including two late 3's that were daggers into the Suns. Westbrook had a terrific game in every facet except scoring. His tenacity on both ends led to 10 rebounds, 8 assists, and 9 points on just 3-19 shooting.
For the Suns, Durant scored 27 points in his first loss in a Suns uniform and said what you'd expect from a veteran after an opening loss in a playoff series, "anything can happen in playoffs, so we're guaranteed to play another game so we just have to go back to the drawing board".
Game two of the series will be Tuesday night at 7 pm in downtown Phoenix.