I didn't get into this business for the police blotter. Your hometown hero's on the gridiron keep finding ways to make the A block at 5pm, which has nothing to do with the on-the-field product.
Can we get through a week or two without an arrest or some sort of nonsense that takes the attention away from between the hash marks? I'd really like to go to the "If Zaven and Isiah are better this season, then the defense will be outstanding." Instead, I'm left to the running back coach being on a leave of absence, and the new WR popped for going a tad or two, or TEN over the speed limit at 7am on a weekday morning. Before that, it was the QB signing a contract without reading the fine print or the organization putting in language meant for a 7th grader to do homework.
Those who get a check with the NFL logo on it will say, "we can't wait for week seven when D-Hop is back from suspension." Well, those who are paying the FULL price of parking and a ticket or their valuable time in front of a television set for the first six weeks deserve much, much better. What an embarrassment to the city the last couple of weeks have been. The number of texts and emails in my circles starting out with "what the hell is wrong with the Cardinals" has never been higher, and that's saying something..
Quick hits…
The AIA and Phoenix Rising FC should work together to play the high school football and soccer finals at Rising FC Stadium at Wild Horse Pass. The venue can fit 12,500 and is centrally located. If the price to play in Glendale or Tempe is too high, then the home field of Rising FC is the right move…
Those who scoff at Chandler School District or Tempe School District holding football media days simply are clueless about the demands and depth of media in the Valley. I was at both events at Valle Luna in Chandler. Both were fine, but it would be wise if the AFCA band together and hold one August event for players, coaches, and media. Media isn't going to run around town at the drop of a hat for a media day when there are so many other events and stories to get to…
Get to know the name Keona Peat at Corona Del Sol. The Peat family has been at the top in Valley sports when it comes to producing high school, college, and pro athletes. Keona shouldn't be with us. Unbeknownst to him, he was allergic to a simple medication while going under for surgery. He coded out three times, he shouldn't be here. Fortunately, he survived and was sitting across from me on Saturday…
Tempe Union Football media day at Valle Luna, Chandler today. @bradcesmat getting some big brother trash talk @cdsfootball1 @KeonaPeat towards little brother Koah who ⭐️ in hoops at @Perry_Bball pic.twitter.com/qJpYlErYlD

— Sports360AZ (@Sports360AZ) August 6, 2022
It took till early August for Mark Melancon to lose his spot as the Diamondbacks' closer? IF the Diamondbacks won just half of the games that he's lost, they'd be in wild-card contention…
I'd like to hear a compelling argument from owner Ken Kendrick about why he is still holding on to the team. I've known Ken for a long time. I happen to like Ken, but I don't know why he hasn't sold the Diamondbacks. If I'm Chase, I have to wonder about my naming rights to the stadium. All we hear about is how it's not up to par. Meantime in San Diego, they are having a party all day and night over the Padres. Please don't give me the "well, we have too many pro teams over here, and in San Diego, it's just the Padres." We deserve better than being in rebuilding mode year after year after year…
You will not regret taking in Thirteen Lives. Ron Howard directed it. My better half and I were gripped…
Former Sun Devil Jordan Simone will become a dad in the next few weeks. I recently had a nice chat with Jordan. He's moved on from being dismissed as sideline reporter on Arizona State radio broadcast in the middle of last season, but I don't think Arizona State should move on from him. ASU NEEDS (not should) reach out and start the process of mending fences over the less than poor treatment they gave their former player last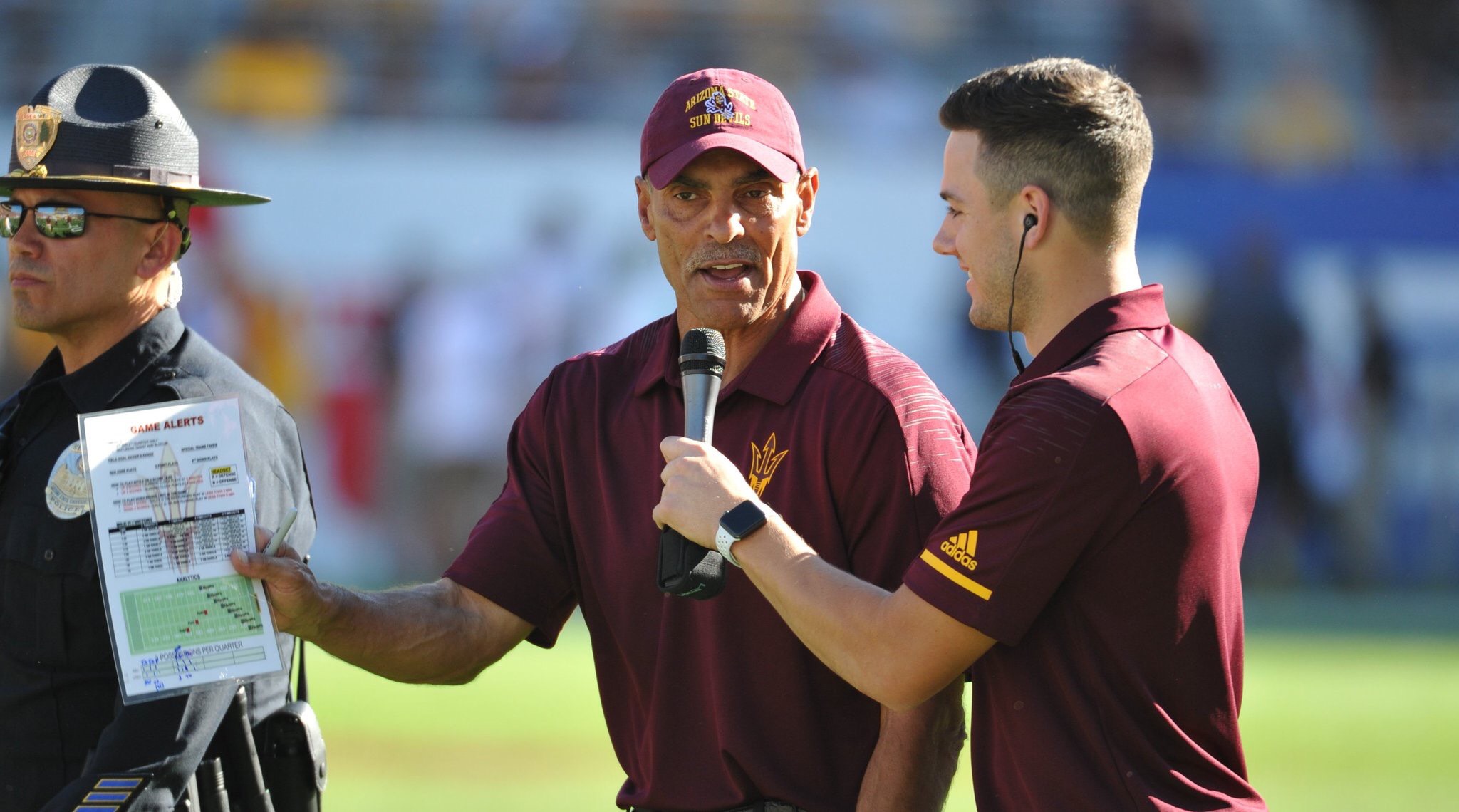 November for simply speaking what 99 percent of the base was thinking. They were wrong, he was right. Accept it and right the wrong. The same thing happened with former Devils Scott Peters and Grey Ruegamer a few years back for speaking their minds. Hell, at least they cared enough to voice an opinion…
Be interesting to see how the LIV golf tour may or may not impact the field for the WM Open in January. Yes, it's the same week as the Super Bowl in Glendale, but when players are offered soooooo much-guaranteed money by the LIV , will the field in Scottsdale be diluted…