By Andrew Bell
No. 1 Brophy and No. 8 Red Mountain boys soccer dueled in a lights out game on Tuesday night in the 6A Quarterfinals.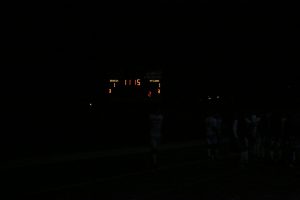 That lights out performance was no joke either. In a 1-1 game with 11:15 remaining in the second half, the game was delayed 15-20 minutes after the lights went out in the middle of a 1-1 draw.
"I have never had that happen in my 12 years of coaching," said Brophy head coach Paul Allen. "I don't know if it helps or hurts either team. It was definitely weird."
Nonetheless, just about two minutes after the short delay, BCP scored on a header off a corner kick to put the Broncos up 2-1. Then while Red Mountain was pressing to tie the game, Brophy etched one more late goal to give them a 3-1 victory to advance to the semifinals, where they will take on No. 4 Chaparral on Saturday.
In the first half, the Broncos scored first before Red Mountain answered shortly after. However, the No. 1 team in the state came out on top while playing in front of a good crowd at home against a Red Mountain team who put up a valiant effort in a game that came down to the final 10 minutes.
On a squad that lost 14 seniors from last season, and who was upset in the finals last year, the Broncos will look to avenge this season with a bang.
Senior defender Deric Hall and junior midfielder Francesco Case Montanile are already committed to Division I programs, and their presences were felt on Tuesday night. Hall is committed to Air Force while Montanile has a commitment to UC Irvine.
However, those two players aren't on a Division I field yet, and in the meantime, they will look to add a seventh state title to the trophy case for the Brophy program.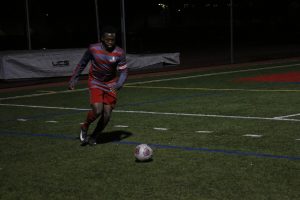 Saturday's matchup with Chaparral begins at 11 a.m in Scottsdale. The winner of that game gets the winner of Desert Vista and Hamilton in the final. BCP already beat Chaparral earlier this season, recording a 2-1 overtime victory. But before they get the Firebirds, the Broncos can celebrate a hard-fought win over Red Mountain.
"I thought we played well. We had good pockets and spells of greatness, and then we had some other letdowns that I wasn't too happy about," Allen said. "But overall, we got the victory and that's what counts."