The dream of all high school athletes is to one day be in the pros. To play in the largest and loudest venues in the world. That dream became a reality for Mountain Ridge alum, Nick Covey, a former linebacker and tight end for Glendale, Arizona's Mountian Lions.
As a senior, he helped lead his squad to a 16 seed in the 5A State Tournament and made the unlikely story of securing Mountain Ridge's lone state title appearance.
Following nearly three and a half years on the MRHS varsity roster, Covey compiled a slew of NCAA Division I offers. He chose to attend the University of Nebraska over schools like Oregon, UCLA, Washington State, and even his home-state Arizona Wildcats.
Even after a great high school career, the majority of Covey's college career was spent on the sideline. Injuries crumbled his hopes of making an NFL roster.
"I had a couple snaps here and there but for the most part, it was just surgeries and school and practice," said Covey. "I had shoulder and knee [injuries], and surgery after surgery. I couldn't seem to keep my ligaments together."
Suddenly, an unexpected call came in from NASCAR looking for young and athletic college athletes to join pit crews.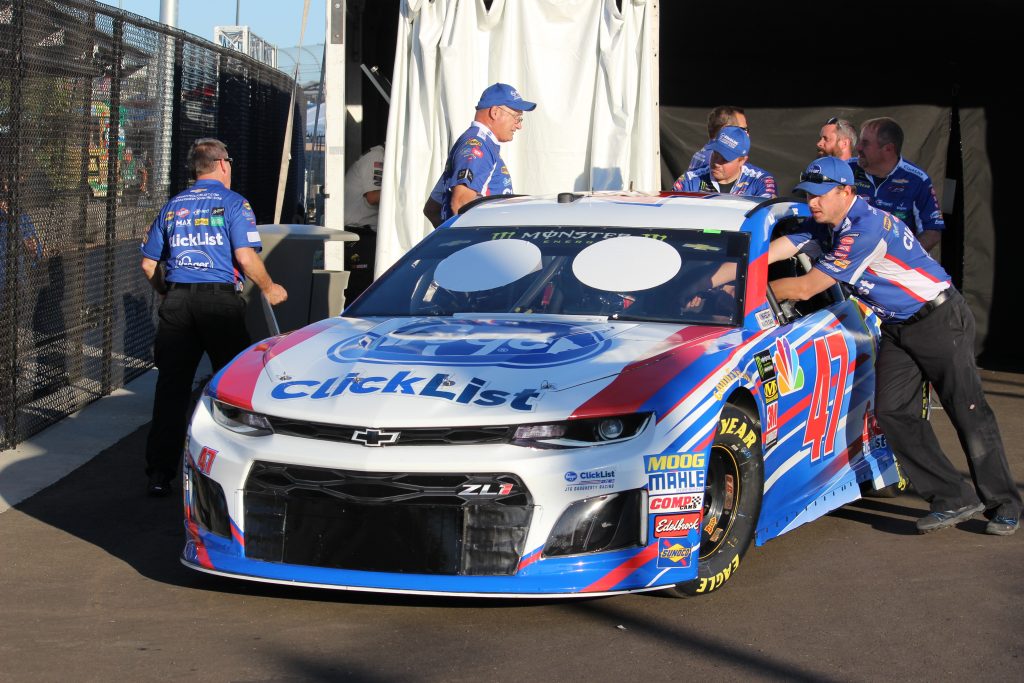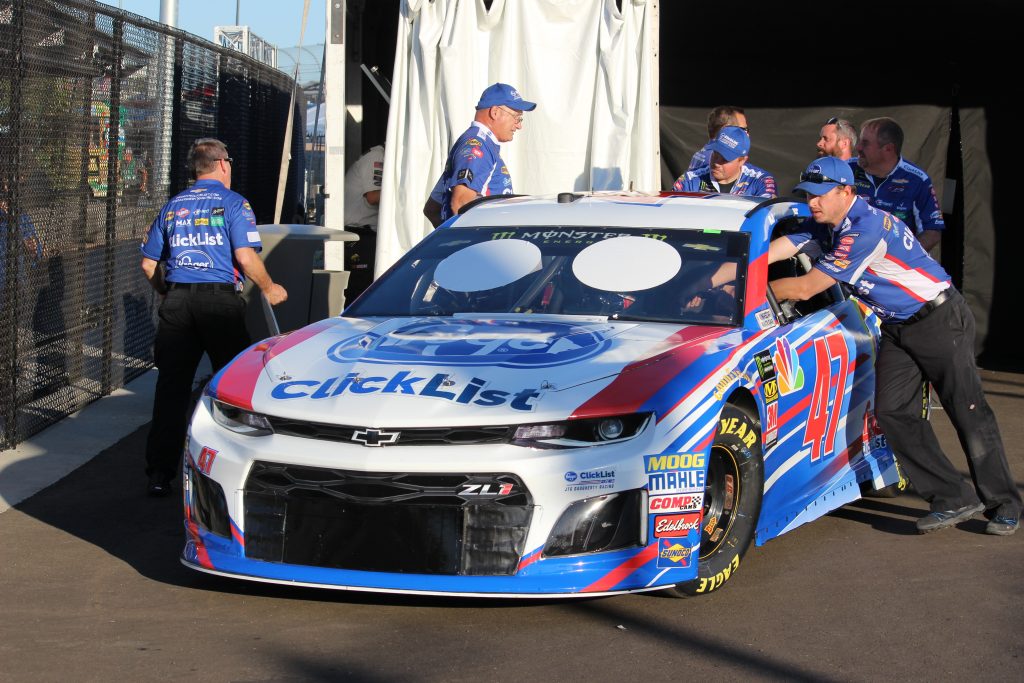 "A guy named Jack Stark was affiliated with Nebraska and affiliated with Hendrick Motorsports and they were starting a NASCAR combine sort of thing. They wanted to get guys that weren't going to the NFL and make pit stops faster with guys that were more athletic.
"I got a phone call about two months after the tryout and they said, 'hey, can you move to Charlotte in two weeks?' I said, 'yes sir,' and I just up and left."
In 2009, Covey was added to the Hendrick Motorsports stable of crewmen. He became the jackman for the prestigious No. 88 car, driven by Dale Earnhardt Jr.
Following eight years with Hendrick, Covey moved to JTG Daugherty Racing in 2018, pitting the No. 47 Chevrolet, driven by AJ Allmendinger last season and will be piloted by hotshot rookie, Ryan Preece, in 2019.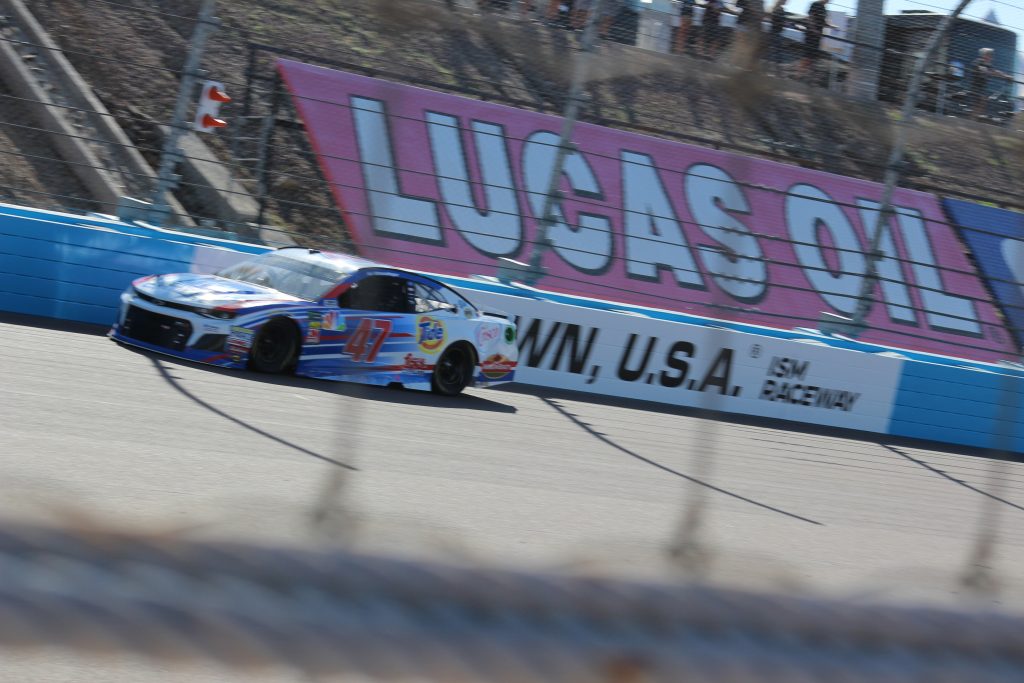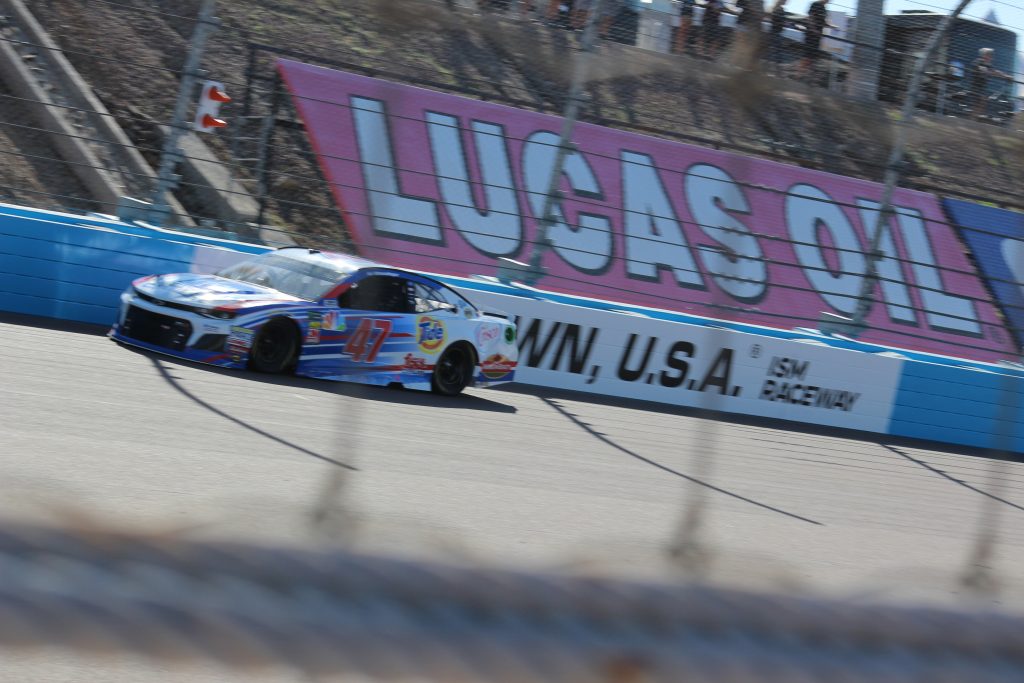 "When I can get some friends and family to come to the track and watch the pitstops and race first hand, they get a lot better perspective and a lot more respect for it when you see it in person."
When it comes to relating football to lifting a 3,300 lbs car there isn't much to compare. That doesn't stop Covey from using his football background to better himself on pit road.
"The only thing I can relate to is being athletic and on your toes. The big difference is you're going up against machinery, not another person. So, you have to be sound and just trust your equipment."
After nearly a decade on pit roads across America, Covey knows he wouldn't be here without his time in Glendale.
"Got me to where I'm at now, got me over to Nebraska with a scholarship there and led me up into racing."