We're in the home stretch of the high school football regular season, and there is still plenty to figure out. Some teams are battling for a playoff spot, others are jockeying for home-field advantage in the first couple rounds, some are just trying to remain healthy for the most important run of the year.
Here are a few guys that have jumped out to me as guys who could have some big impacts on the remaining 2018 season, and in some cases, beyond that.
A quick note, this isn't a complete list. Obviously there are different makers on every team, but these are a few guys who have jumped out to me.
Jay Rudolph, Horizon TE/LB
The Horizon Huskies may be known for their prominent run game, but a guy who jumped out to me was tight end Jay Rudolph. The junior brought in three receiving touchdowns when I saw the Huskies against Notre Dame Prep. Oh, he also plays linebacker and brought in an interception. The junior will continue to see his role expand on both sides of the ball in the remainder of 2018 and the full 2019 season.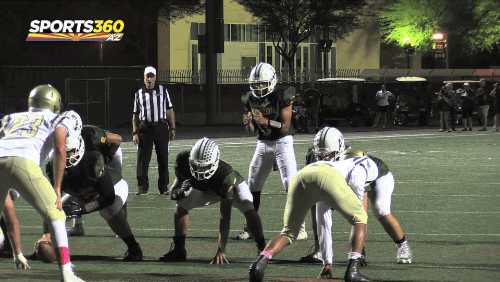 Andre Johnson, Tolleson WR/RB/DB
I first heard of Andre Johnson from the president of his unofficial fan-club and friend of Sports360AZ Ralph Amsden. Boy, was Ralph right. Johnson, an Arizona State commitment, is an athletic freak and has been a thorn in opponents' sides in multiple ways this year. He has 10 touchdowns on offense, six interceptions (three of which have been returned for touchdowns) and four blocked kicks. That is some Isaiah Oliver-esque versatility.
It also seems like he isn't close to fully tapping his potential, which should excite fans of the maroon and gold.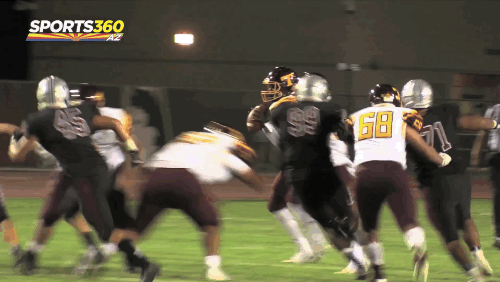 Kaleb Covington, Pinnacle WR/RB
It seems like the Pinnacle athlete just needs *this* much space to put a few defenders on ice skates and make a big play. Covington has done a little of this, a little of that for the Pinnacle offense this year. At the start of the the year, he was almost exclusively a wide receiver and a top option for Spencer Rattler. After an season-ending injury to Matt Goodlow, Covington has found himself back in the backfield a bit more but continues to pick up chunks of yardage at a time. He's averaging over eight yards a carry and nearly 23 yards per reception. Typically good things happen for the Pioneers when the ball is in Covington's hands.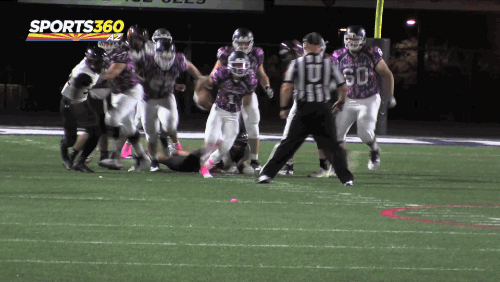 Jax Stam, Liberty Safety
You've heard me talk about the impact seniors and Cal commits Ryan Puskas and Braxten Croteau have had on the Liberty defense. I might have seen a glimpse of the defense's future in freshman safety Jax Stam on Friday night. According to MaxPreps, Stam is fourth on the team in tackles and has two interceptions. He seemed to be in the area whenever the Lions made a big play on defense against Pinnacle. Keep an eye out for him over the coming years.