Josh Rosen should be 1-0 as a starting quarterback in the NFL. Conservative play-calling late, two missed field goals, and several dropped balls by the wide receivers early did the Cardinals in during Sundays 20-17 loss to Seattle. The Cardinals can claim they aren't that far away from being a good team, but the results don't lie. 0-4 says it all. Seahawks 40-year old kicker Sebastian Janikowski booted a 52 yard game winner as time expired to send Rosen and the Cardinals to another loss.
Back to the play-calling late in the game. Offensive coordinator Mike McCoy has been rightfully under fire during the first three losses. He will be back under the microscope after not allowing Rosen the opportunity to try to win the game with extremely conservative play calls late in the game. But look, if Phil Dawson hits the 45 yard field goal late, we aren't talking about the offensive coordinator.
The Cardinals defense allowed 171 rushing yards. 171!!!!. How does a team like the Cardinals, with four former first round draft picks allow 12 carries of 5 yards or more? Unacceptable.
Let's go back to Rosen. He gave the team life on Sunday. He showed poise and grit even when his receivers dropped five balls by my count. Between Rosen and David Johnson, it felt as though the Cardinals were going to come away with a home victory. "I thought he(Rosen) gave us a chance to win at the end of the game", head coach Steve Wilks said after the loss.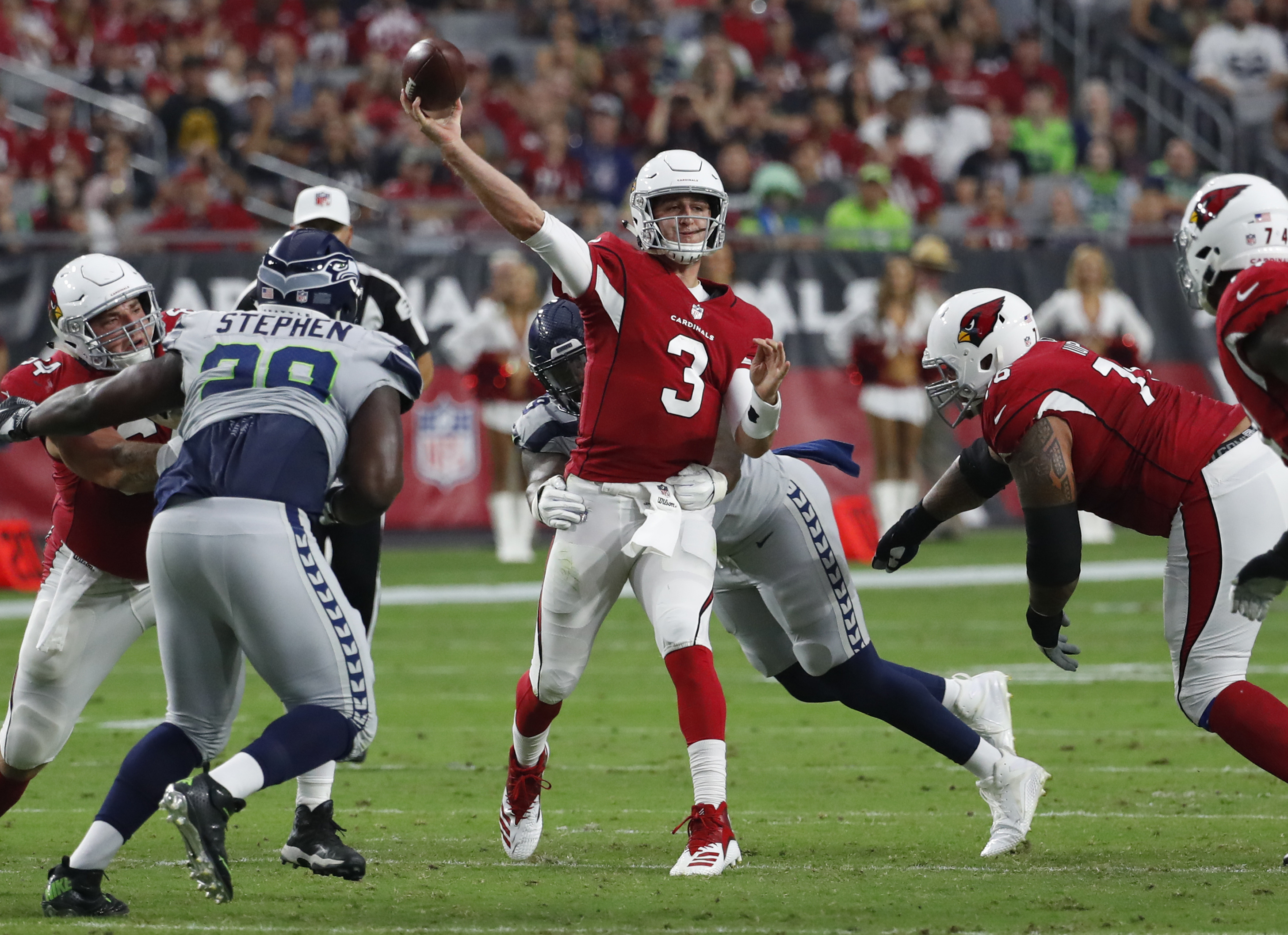 Rosen would finish the day 15-27-180 yards. No interceptions and just one sack. He played with poise. Yes, he made some mistakes, in the first half he flat missed Christian Kirk coming free in the back of the end zone for what would've been a sure touchdown if he had seen him. Overall, the future at quarterback looks bright, but the dropped balls, conservative play calling and lack of a stout defense has the Cardinals 0-4 for the first time in franchise history since 1986.
Next week the Cardinals play at San Francisco.