While the Formula 1 cars zoom around the Las Vegas Strip for a worldwide audience late Saturday night, a Valley company will be right in the middle of the action for this global event.
It's pretty cool that Bluemedia, based in Tempe, was selected by the Las Vegas Grand Prix for its staging expertise(they've done the Super Bowl and F1 Miami). I caught up with Bluemedia https://bluemedia.com/ CEO Jared Smith earlier this week in Vegas. "Our crew has been on-site in Las Vegas for a little over a month, with six months of pre-planning before our arrival. This event has never been done before, so there was a lot to solve; I feel we did a great job, and the clients are happy." Here's a small sampling of their work in Las Vegas for the Grand Prix.
This and that…
I'm a Heisman Trophy voter. Bo Nix is doing what he did to Arizona State on Saturday afternoon(6 TDS in a half).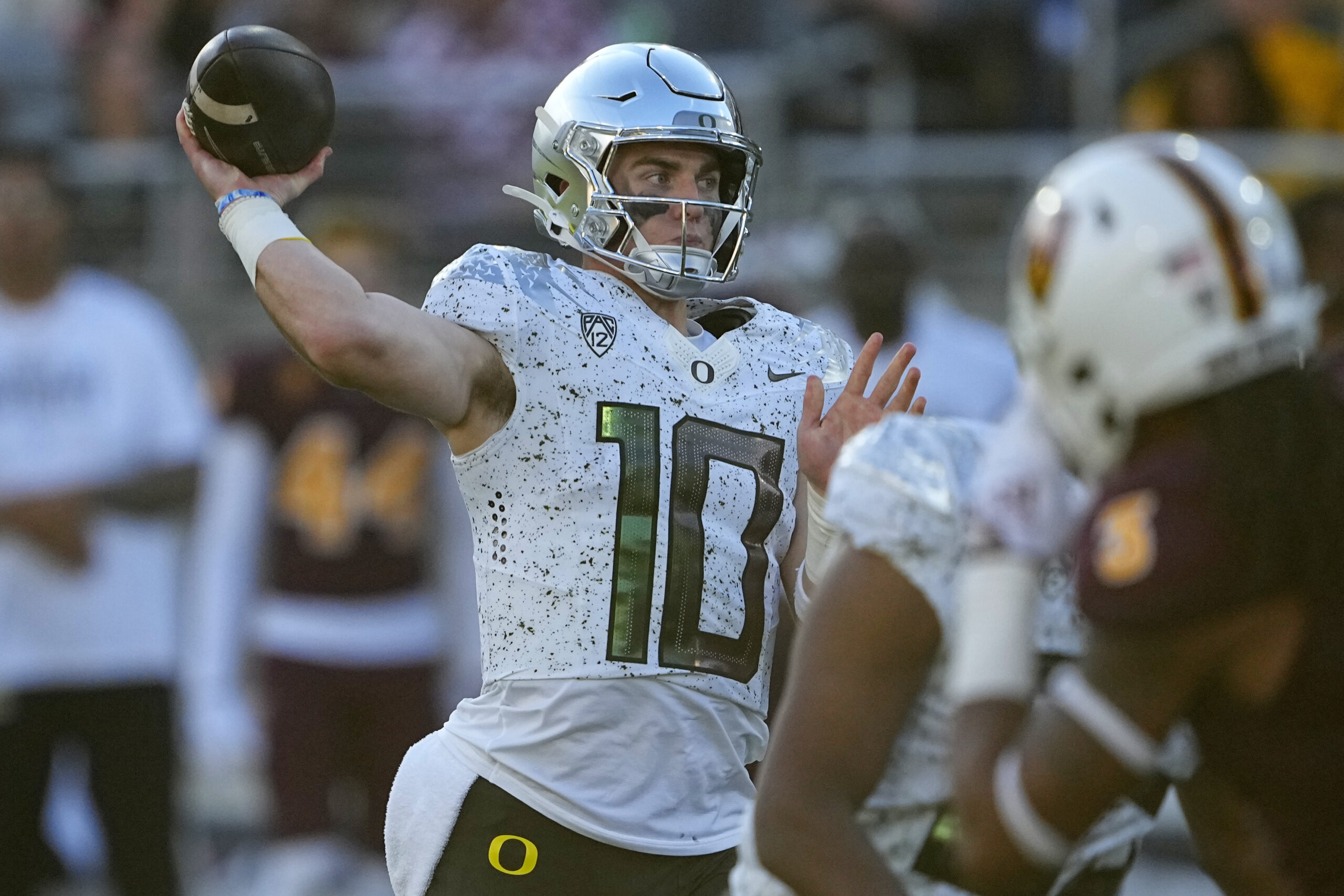 Goodness…
More Arizona fans in attendance than ASU rooters for next week's T-Cup in Tempe? …
Looking at how Arizona football has turned around their program quickly, look no further than hitting on several players in their 2022 recruiting class. Tetairoa McMillian, Jonah Coleman, and Noah Fifita came to Tucson together. The three will line up to start the game on offense this Saturday against Arizona State. THAT is getting the job done…
Things you miss while on a World Series run with the Diamondbacks – New Mexico State football has nine wins! The Aggies blew out Auburn on Saturday!! Where have I been?…
I saw that Magic Johnson is the keynote speaker for the WM Open Tee-Off Luncheon later this month. I don't know what Magic's business interests are in the Valley, but I am guessing they are about to expand. It's hard to believe that Magic Johnson is just coming to Chase Field to welcome the Greatest Show on Grass without some business behind the business…
Brock Farrel is on my mind. We aren't supposed to root in this business, but all Brock has done is win at Highland. The Hawks knocked out perennial power Chandler on Friday night in the Open and are in the semis. I respect the job he's done and hope for continued success…