"It is awesome to watch his process" –
Torey Lovullo on Corbin Carroll
Dropped in on the Hometown Nine Tuesday hoping to hear questions about anything other than how loud the crowd might be for Game Three Wednesday night. Why is there ANY fascination on those who are watching the participants? Asking Corbin Carroll about crowd noise is like nails on a chalkboard. He plays the game of baseball better than most. He's going to be the runaway National League Rookie of the Year. Thankfully his manager dropped some gold to the assembled media.
"I think he has an inward confidence that he was born with".
"I think when he feels the doubt that everybody feels at any time of your life or any type of industry that you're in, he stands on what he knows he's good at and he doesn't come off of it".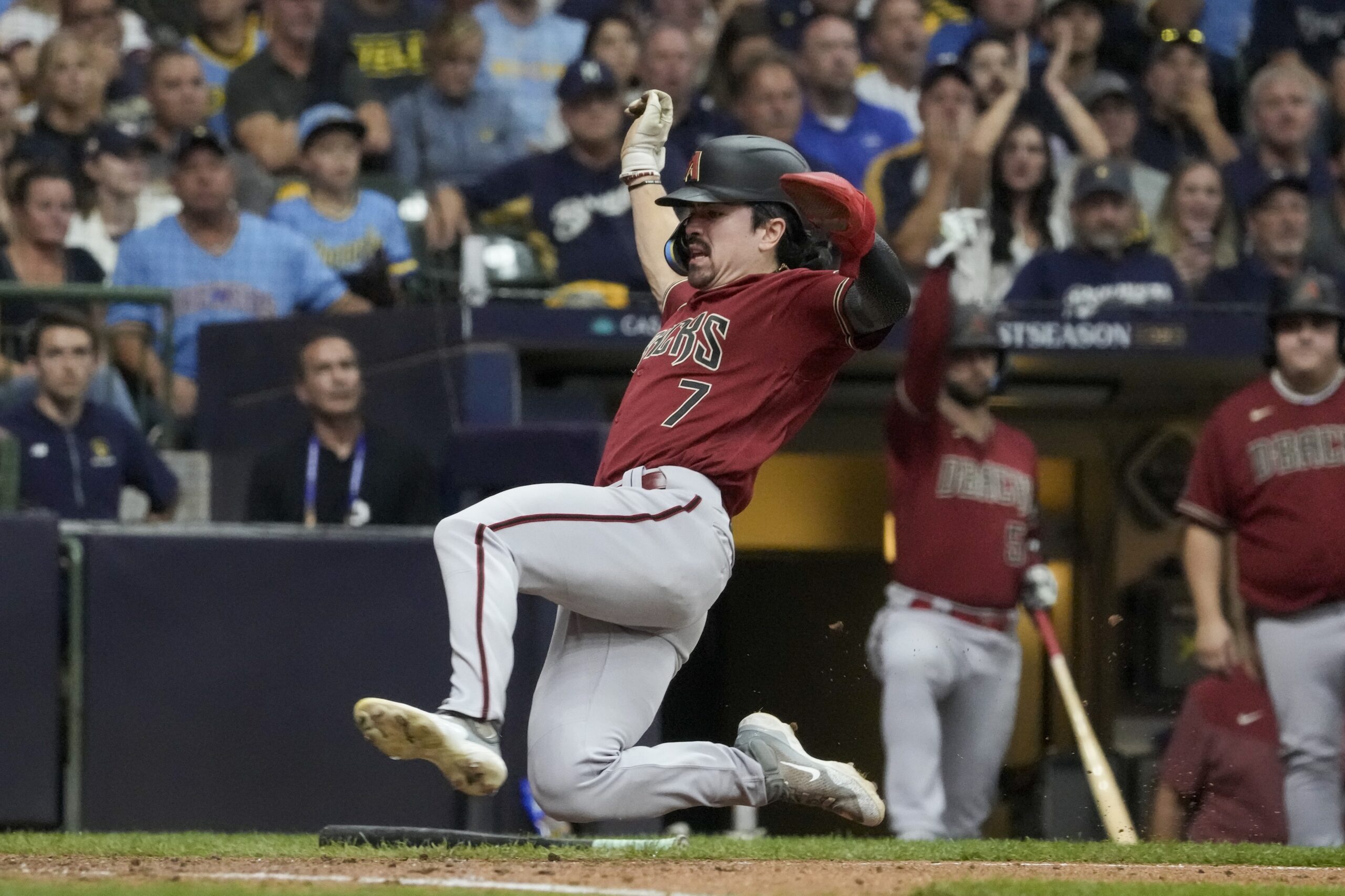 "It goes back to all of that mental preparation. He's so mentally strong he doesn't let himself get outside of where he wants to go."
"He was nicknamed "The Machine" by our farm director Josh Barfield, I think that should tell you where his mindset is every single day."
In the Diamondbacks four playoff games, Carroll been on base 12 times, and has blasted two home runs. "Winning in the postseason, what's cooler than that?" he said during the media session…
Game Three starter Brandon Pfaadt(just 24 years old) told a great story on Tuesday about a late night phone call he received at his parents home in Kentucky from Diamondbacks pitching coach Brent Strom over the All-Star break.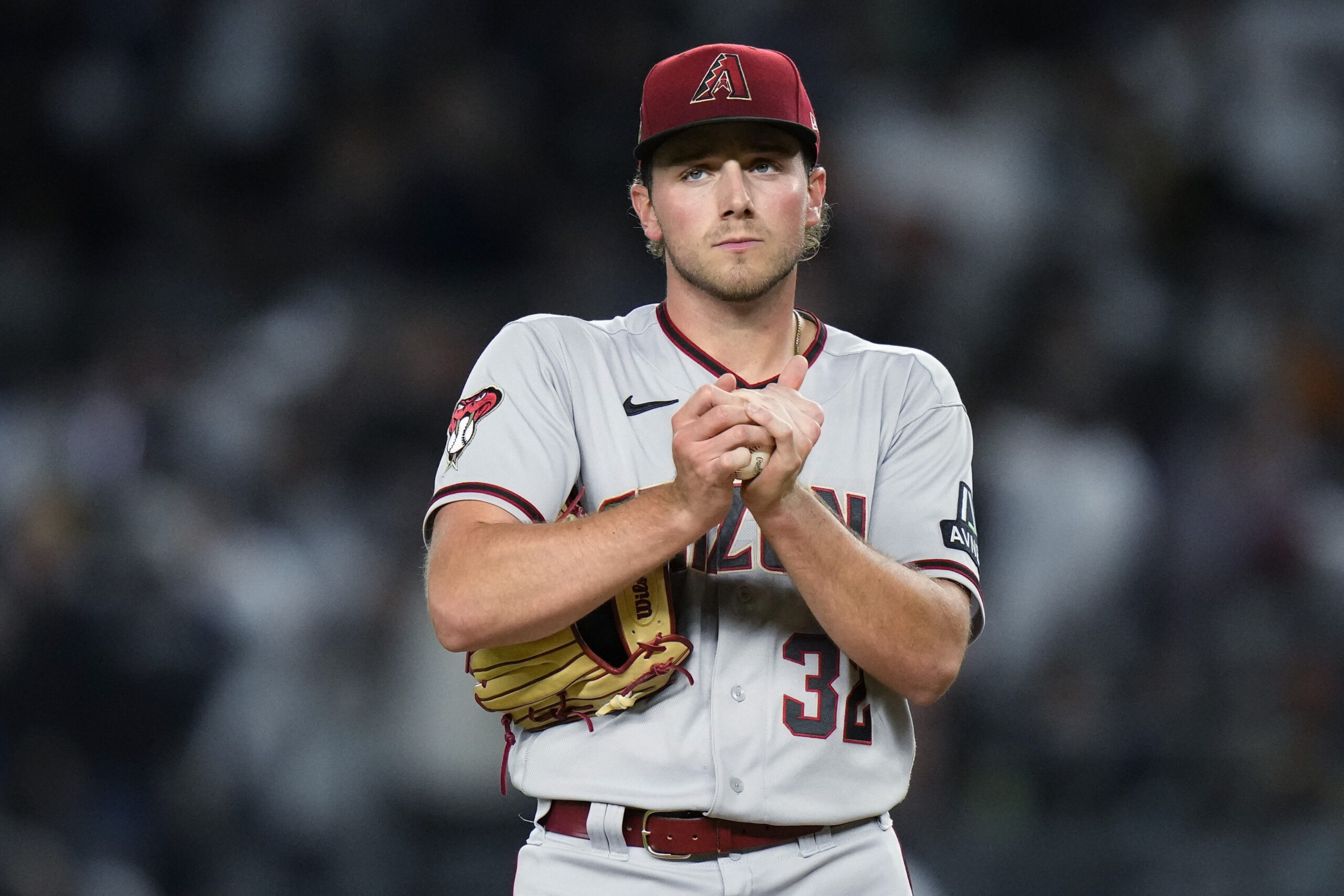 "He was like, "Hey, we're going to need you in a big games in the postseason,later on in the season." Pfaadt said.The Diamondbacks asked Pfaadt to make an adjustment on his mechanics, shifting from the right side of the pitching rubber to the far left side. He did, and it's worked. Pretty heady stuff for a player who was shuttling back and forth between the minor leagues and the big club. Now he's taking the ball Wednesday night to eliminate the Dodgers…
Jesse McGuire will play the National Anthem on his trumpet before Game Three. Always a treat…
Budda Baker, Kyler Murray, James Connor, Jalen Thompson all out. At LA Rams, at Seattle, home to Ravens the next three weeks. Good luck with that…
After watching Arizona State the first part of the season, the roster needs to be turned over at many positions, but more than that I'm looking at team that didn't match up in team speed with USC or Colorado(and they almost won).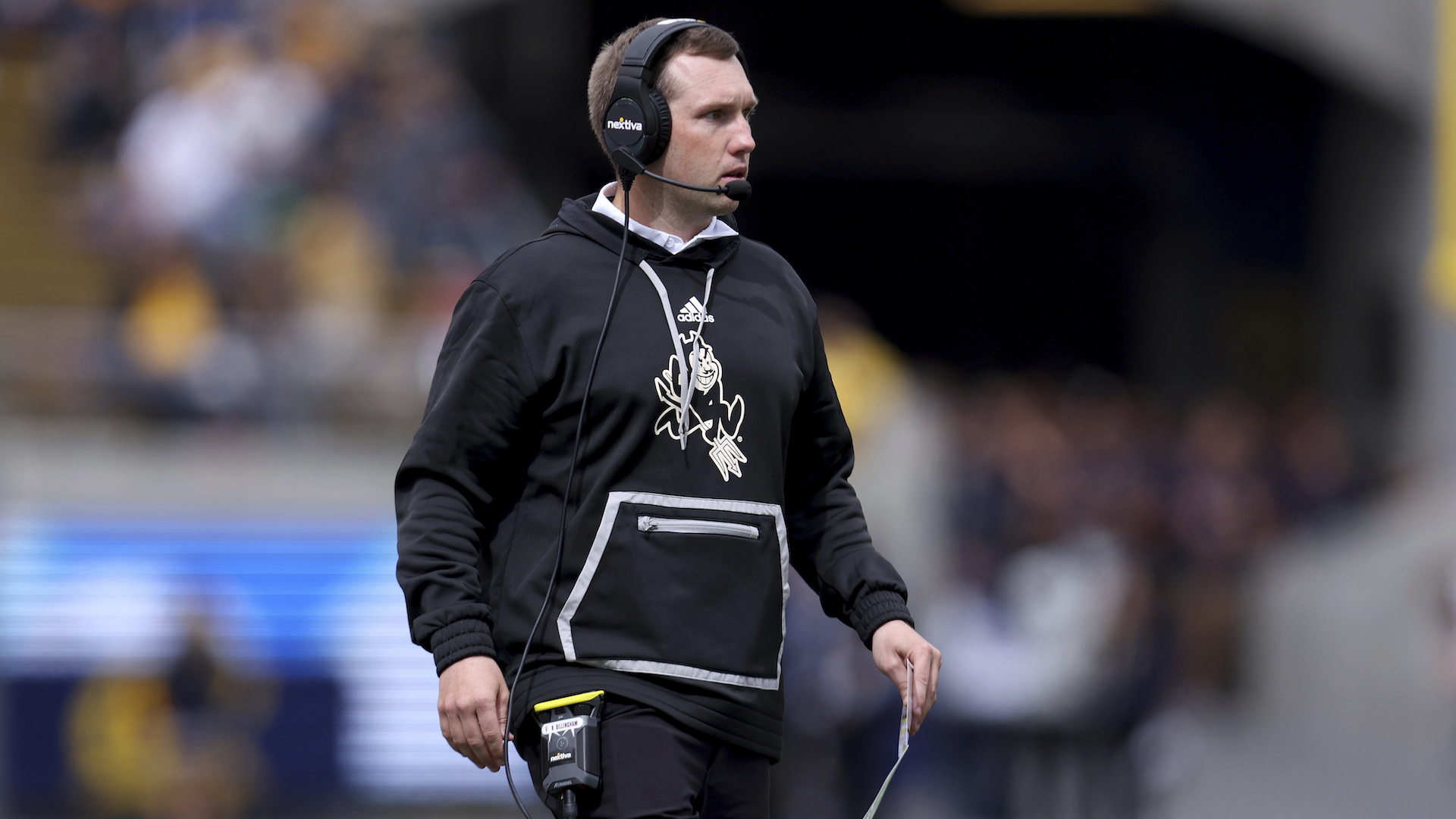 I'm also looking at team that has a stunning number of injuries. How do you correct injuries and lack of team speed in regular season? Um, you don't. I am sure that by now the coaching staff knows the players they need to hang on to and the ones that need to move on. There will be portal jumping as the losing continues, but I am seeing progress. The coaching staff can only control what they can control. Will the team still play hard for their coach after the bye? Don't by into the excuse of "oh, look at how tough the schedule is", because that is why this program is 66-59 the last ten years. Too much excuse making, not enough roll up the sleeves and make changes within the culture. This is one of those, progress isn't always seen on the scoreboard, stories…