For twelve years, Sports360AZ has been committed to acknowledging the best and brightest student athletes in Arizona. We are excited once again to introduce the following fall sports for our All-Academic teams:
– Football
– Flag Football
– Girls Volleyball
– Badminton
– Swim and Dive
– Cross Country
– Golf
– Spiritline
These teams are brought to you by Desert Financial Credit Union, Venezia's Pizzeria, Valle Luna and San Tan Ford in an effort to recognize the excellence of student athletes not only in athletics but in the classroom as well. There is no limit to the number of players that can be nominated as long as they competed at the varsity level this season. You will need the following information to nominate your student athletes:
Player Name:
School (please include Division as well):
Cumulative GPA (minimum 3.5 weighted or 3.0 unweighted. Please specify!):
All of the bullet points listed above must be filled out for a player to be eligible and if possible. This form caps at 10 submissions. If you have less than 10 submissions, please click "Next" until you are able to submit the forms. If you have more than 10 submissions, you are able to submit this form multiple times.
Here is a tutorial on how to submit nominations:
You can nominate student-athletes here:
– Football
– Golf
Please fill this form out by Thursday, December 7th at 12 p.m..
Please email academics@sports360az.com with any questions.
Thanks!
Desert Financial Credit Union was founded in 1939 by 15 Valley educators who wanted to serve their community. With just $78.75 between them, they pooled their money together to start a financial institution that would later become Arizona's largest and most convenient locally-based credit union. Desert Financial is proud to have over 50 local branches across Arizona and over 330,000 members across the state. At Desert Financial, we have a passion for creating exceptional experiences for our members, and for giving back to our local community!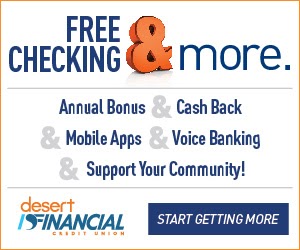 Venezia's NY Style Pizzeria is a family owned restaurant that opened in Tempe, Arizona in 1998 and now has 5 locations in Tempe, Gilbert, Mesa and North Phoenix. We offer great slice specials for under $10, as well as sandwiches, pasta, salads, desserts and appetizers! If you are looking to feed a large group you can order one of our famous Party Pizzas which feed 7-10 people and is 24 inches. Venezia's has dine-in, takeout and delivery, and you can also order online at www.venezias.com or download our App to start enjoying these great options soon!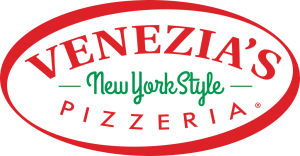 If you're looking for great Sonoran food, an inviting atmosphere, look no further than Valle Luna Mexican Cantina. We invite you to enjoy the very best in Sonoran style dishes, our family atmosphere, luncheon specials, children's menus and our fast, friendly service since 1983. With three Valley locations, you're able to experience our tremendous menu and atmosphere no matter where you are.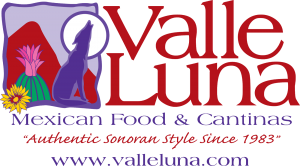 At our Ford dealership near Chandler, AZ, we have devoted ourselves to helping and serving our customers to the best of our ability. We believe the cars we offer are the highest quality and ideal for your life needs. We understand that you rely on our web site for accurate information, and it is our pledge to deliver you relevant, correct, and abundant content. Please do not hesitate to contact us with any questions you may have. Our staff is happy to answer any and all inquiries in a timely fashion. We look forward to doing business with you!