Las Vegas
I've never been to a sporting event that was pushed back because a manhole cover was loose on the field of play. But that is what happened here in Las Vegas Thursday night. Eight minutes into a late-night practice session, Ferrari driver Carlos Sainz's car popped a loose drain cover. The practice was halted. Now, I am one for a good story, but I must admit that I didn't stick around for the restart that happened around 2:30 am this morning. I took the Alan Iverson approach("We're talking about practice! We ain't talking about the game!")
I dropped in on the Las Vegas Grand Prix because I've seen the "Sport of Speed" growth on our platforms. Devon Henry, our motorsports guru, should be here, not me. I have difficulty gapping a spark plug or putting on the spare tire. Not my skillset. But, I took this assignment to see if this will become a "thing" in our ecosystem. The early answer is YES.
I've been on the ground for about twenty-four hours, taking in the whole F1 experience, and it's like a bunch of Raiders, Cowboys, Steelers, Red Sox, Yankees, Phillies, and Red Wing fans walking on the Vegas Strip. They're decked out in team gear. They have thoughts on the drivers. I was chatting with a few fans who want to know why the cars aren't covered in glitter for the Vegas glitz. They want to know if Ryan Reynolds will be back for the race(he was here on Wednesday).
Here's some photos
F1 Las Vegas Auto Racing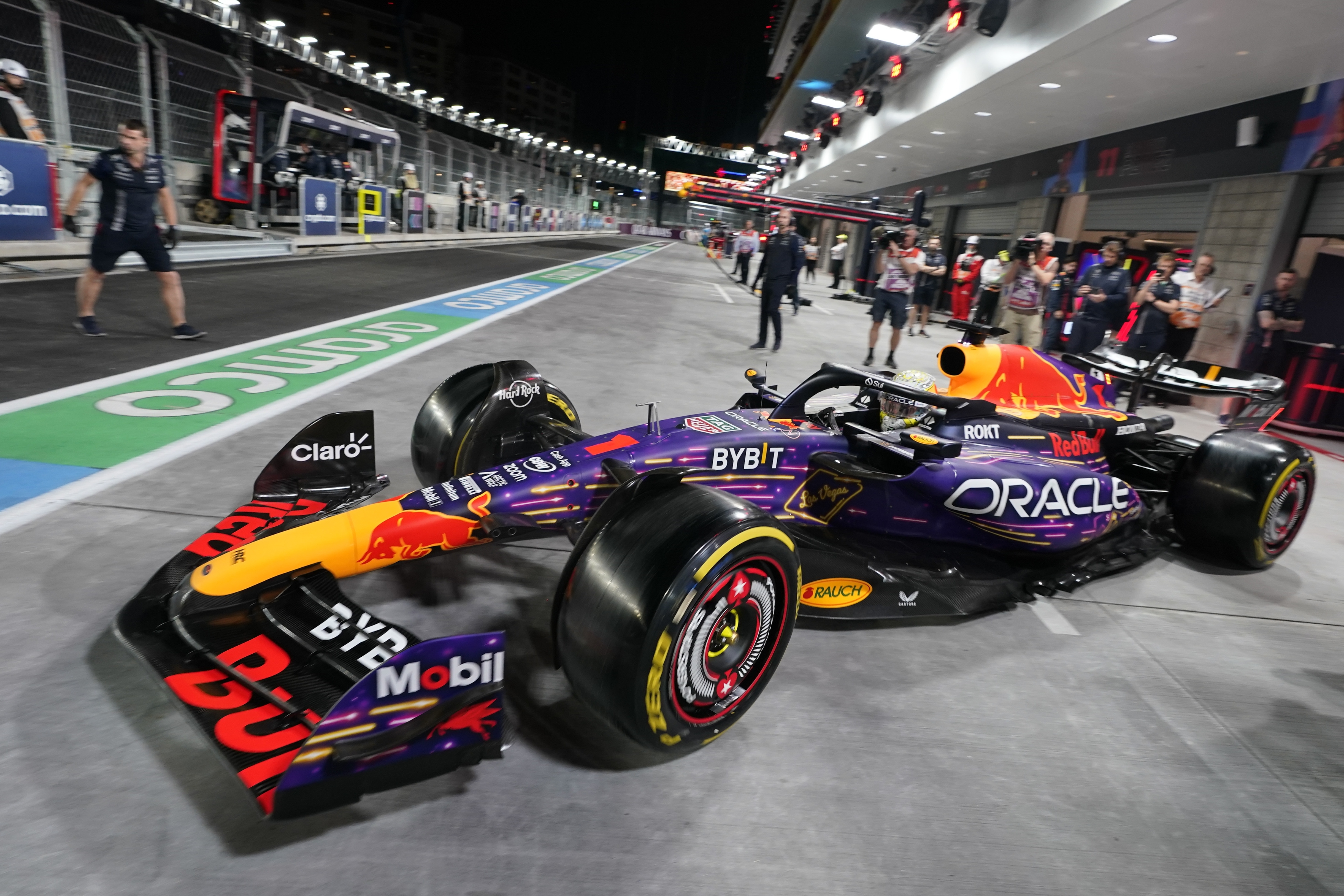 Will Prince Harry be in attendance? I'm not big on the idea that competition in sports has become less important than what person is watching them. It's as though someone of social status legitimizes a sport, rather than, in this case, the drivers. The people I have interacted with so far were from Abu Dhabi, Italy, and Mexico City, and they are just as curious to see if this will work in Vegas tomorrow night. All agreed that they'd like to make this event an annual part of their travel.
There have been logistic issues. Each of my rideshare drivers has vowed to stay away from downtown on Saturday. It's taken time for my shuttles to get to destinations, but having been to mega-sporting events, that's par for the course. My hotel is about a half mile from the Bellagio Fountains. Security is very tight.
If you're a casual fan of the sport, this should be a bucket list item. Vegas Strip under the lights with the power and performance of a Formula One vehicle is pretty badass…