Junior quarterback Jayden De Laura completed 17 of 22 passes for 255 yards and three touchdowns, while using his legs on a 53 yard scramble for a score in leading the Arizona Wildcats to a season opening win over Northern Arizona 38-3 Saturday night in Tucson.
Senior running back Michael Wiley would rush for 52 yards on just 10 carries to lead the Wildcat ground attack, that would finish the night with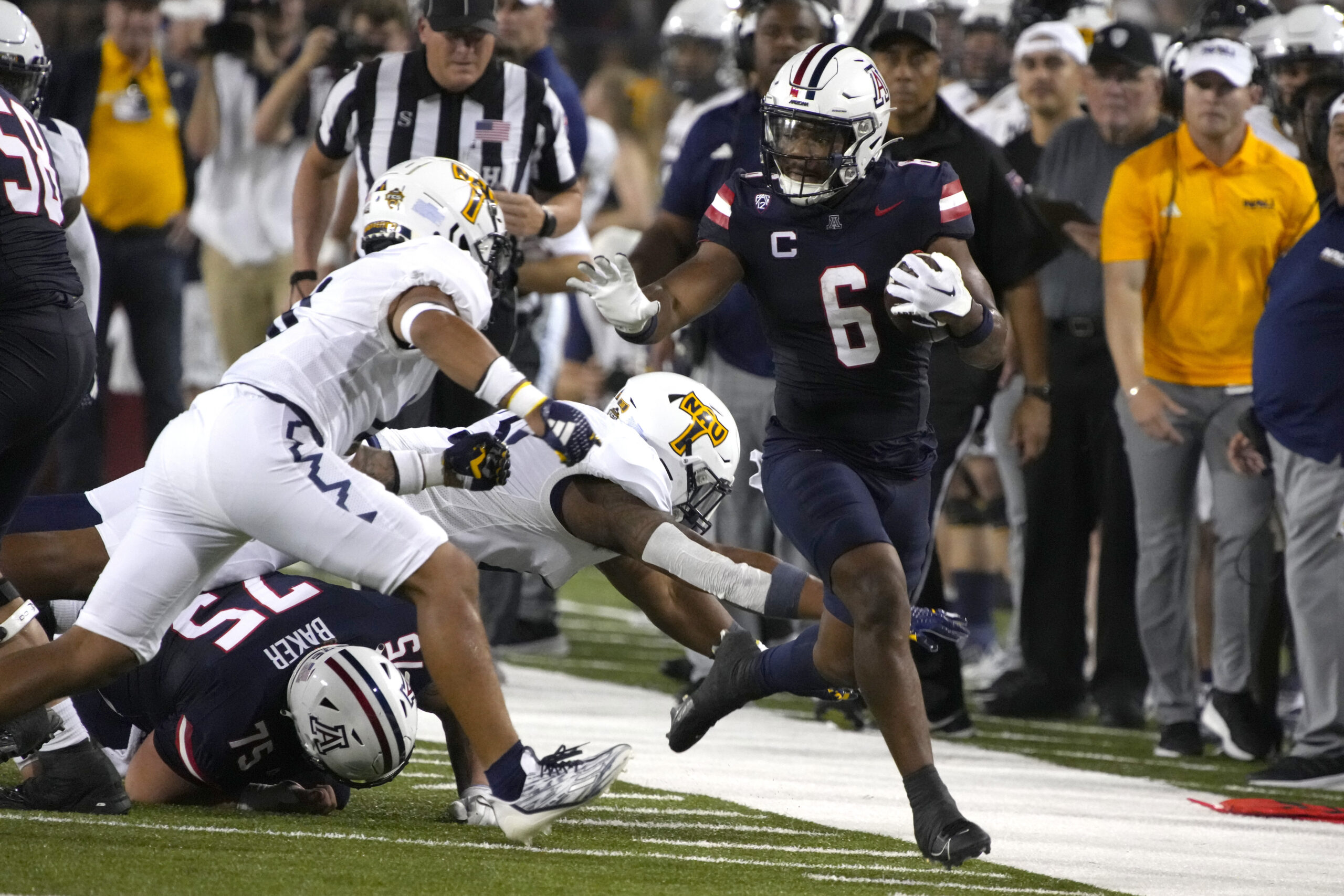 The visiting Lumberjacks weren't able to do much offensively against the Arizona defense.
Arizona would also have a special teams touchdown.
Penalty flags were a big part of the night. The two teams combined for 22 penalties.