Story by Jeff Hinkle
The Central High School football team did something last year that they hadn't done since 2009: Play in the playoffs.
Head coach Chandler Hovik has quickly changed the narrative around Central football from a team that perennially finished in the bottom tier of their division, to a team that is fighting to win 5A.
But the rise to the top wasn't necessarily the easiest. He stressed that from the beginning, he didn't want to expect the very best.
"From the very beginning I made sure that we weren't giving false narratives to the guys the first couple seasons… because we knew with what we had in the system it just wasn't there yet," Hovik said. "That doesn't mean we weren't going to be successful in our own right, but we just couldn't make promises we couldn't keep."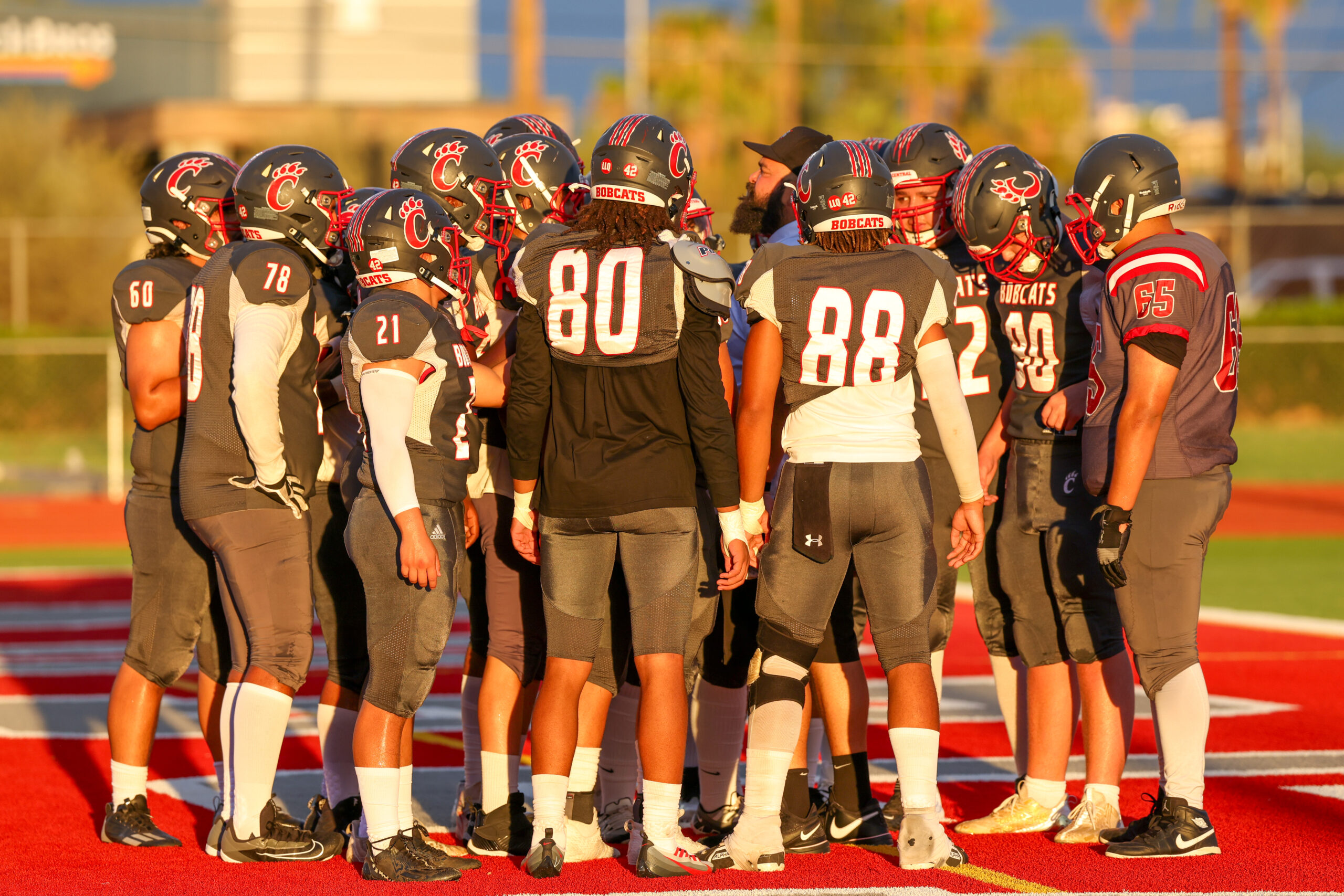 Last year, the Bobcats finished 9-1, and earned a spot to play in the playoffs against Desert Edge. They'd go on to fall to the Scorpions 42-7, but it wasn't necessarily about the end goal for Hovik. It was about the journey to get there.
"That win against Camelback is something that everybody in that room is going to remember for the rest of their lives," Hovik recalled with a smile on his face. "To be able to beat our rival on our Senior Night and to win the region and go to the playoffs is like a 4 in 1 deal… There were a lot of tears shed from players, coaches and fans, parents, everybody. It was a very memorable moment and it's something we'll never forget."
The next step in Hovik's mind is to not only get to the playoffs, but to win a game once they get there. Something he says hasn't been done at Central in the past 50 years.
Another goal for Central is to boost their enrollment. Hovik mentioned that while the football team is aligned in the 5A conference, and growing, Central High School is probably the smallest 5A school in the state with a total enrollment of about 1,600 kids.
If the first three games of the season have any implication on the future of Central High School, watch out because Hovik is on a mission. The Bobcats have beat their opponents by a combined score of 151 – 42.
This week's matchup against 6A powerhouse Mountain Pointe will prove to be a test for Hovik's team, as they look to slay the beast in their own David vs Goliath story.