What constitutes a successful season for our Hometown Heroes on the Gridiron?
Some would say tank-a-polooza is well underway, yet there are others who find entertainment in the Cardinals no matter what they do. The die-hard fans(yes, they've died hard may times here in Arizona) will show up and spend their money on a substandard product. They have that right.
My investor friends are holding on to the tickets for the Cowboys game until the last possible moment and will make money back ten-fold on their initial investment. Don't blame them one bit.
I bring this up because the Cardinals are expected to be gawd-awful this season. Sunday, they are being sent to Washington D.C. as sacrificial lambs with the NFL enthusiastically celebrating not having Daniel Snyder around as owner. A sell-out is expected. The Commanders(when will that name change?) have a new ownership group led by Josh Harris and includes Magic Johnson. Talk about star power. A fresh voice out of the ownership office is usually a very good thing. Look at what happened here after Robert Sarver left the Suns.
So back to the question of what does a good 2023 season look like for the Cardinals? The cynics would say lose again and again to get the number one pick and perhaps take USC QB Caleb Williams. I'd say, let's see if the roster can start to be developed with some of the players from last April's draft along with growing some of those who have been here a few seasons. Plug holes for the future. Take several lumps, but errors of enthusiasm should be corrected if the coaching staff is doing their jobs. What good does it do to stink with veterans vs see a few positions get closed off for the future and win a couple of games along the way…
I'm on Caleb Williams side of the street if he returns to USC for another season. Those who say, "look at the all the money he'd leaving by not jumping to the NFL", I'd say you don't know the NIL and away from football endorsement game very well, if at all.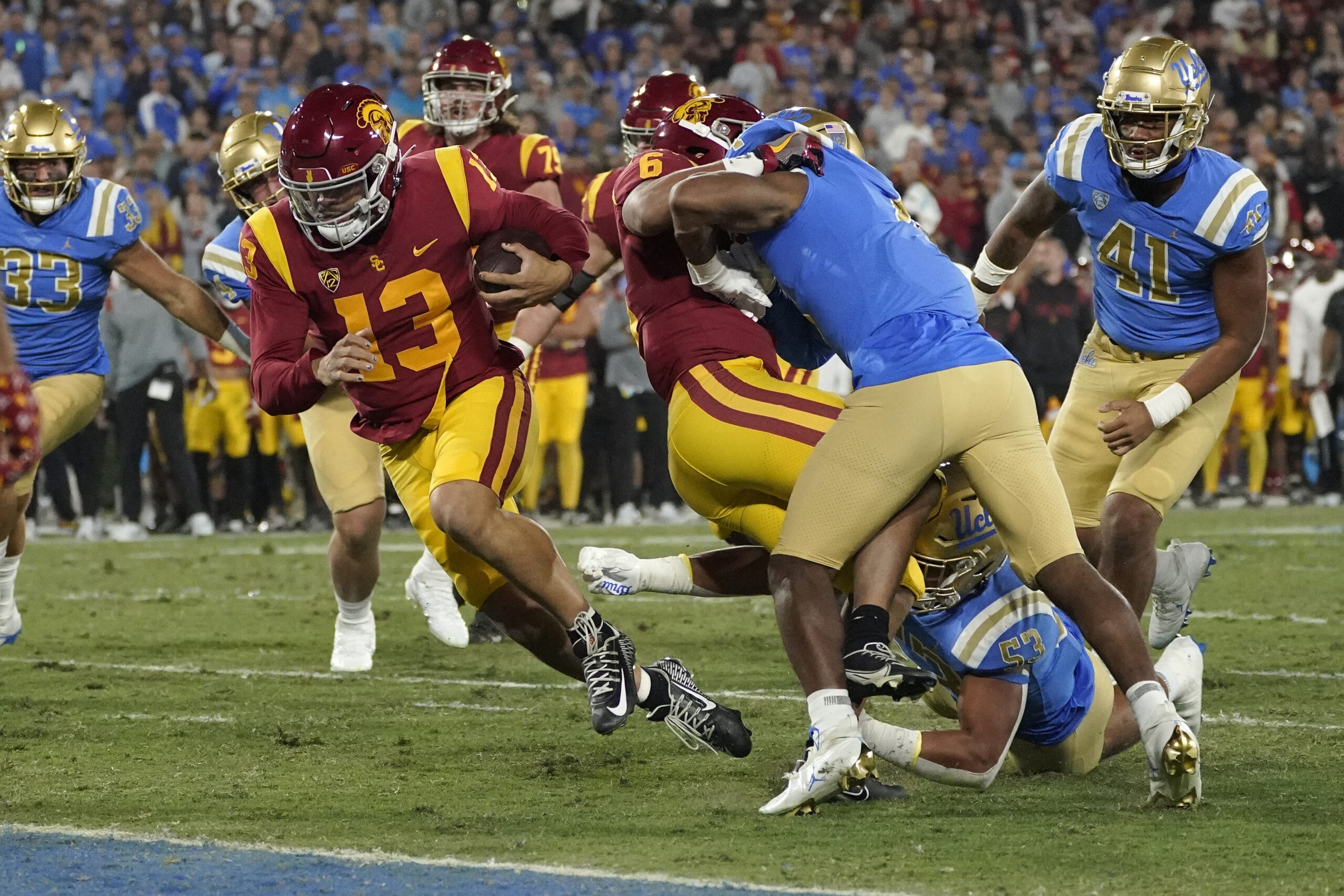 Why come to Arizona and get your head kicked in, if you can go back and make good money in college. Of course, if he decides to go the normal route and leave college for the 2024 Draft, that's his right, but those who want to pound on a player just because it doesn't suit Joe-fan? Um, no…
Deion Sanders vs Dabo Sweeney. One believes in the transfer portal, the other does not. One is 1-0 with a road-win over a team that played in the CFP title game. The other is 0-1, losing at Duke. One doesn't have a starter out of the portal, the other turned his roster upside and filled it with portal kids. For a week, Deion is getting it done. Injuries will happen. Does he have enough depth? No denying the excitement that Colorado has brought to college football is off the charts. Can't wait to see act two on Saturday against Nebraska…
If CU keeps this up, what will the crowd look like at Sun Devil Stadium on October 7th when Deion brings the Buffs to Tempe? It may well resemble a Cardinals home game against Dallas. Everyone loves a front runner…
Can't tell me that the bowl executives aren't licking their chops to be first in line for a postseason game with Deion…
Waiting on Ohio State to insert former Queen Creek QB Devin Brown in as starter. Ryan Day is under the gun and 0-2 in his last two vs Michigan…
Litmus test for Jedd Fisch on Saturday. Arizona has never beaten an SEC team on the road. A win at Starkville, Mississippi over the Bulldogs would be yet another building block in showing Fisch has turned around the Wildcat football fortune…
Arizona State gets Oklahoma State. Hard to make much out of the game from my view. Kenny Dillingham is not in the same space as Jedd Fisch. Year one, with a weird opener. Turning around football programs take more than nine months, Camp T, and a opener against Southern Utah that was delayed by the elements. Clean some things up from week one to week two, make progress collectively. It may not lead to a win over the Cowboys and I'm good with that. Knee-jerk doesn't need to happen when your trying to turn around the Titanic…
Things that make you go Hmmmmmm
Next one to be ranked in the Top 25. Arizona or Arizona State? What year?…
Nick Ahmed, Stephen Drew, Jay Bell or Craig Counsell. Best shortstop in Diamondback history?
Worth the watch –
From our high school platform, Casteel plays at Carlsbad, California on Friday night. Carlsbad has a five-star quarterback, who has committed to play at Alabama. Casteel has two of the best defensive backs in Arizona.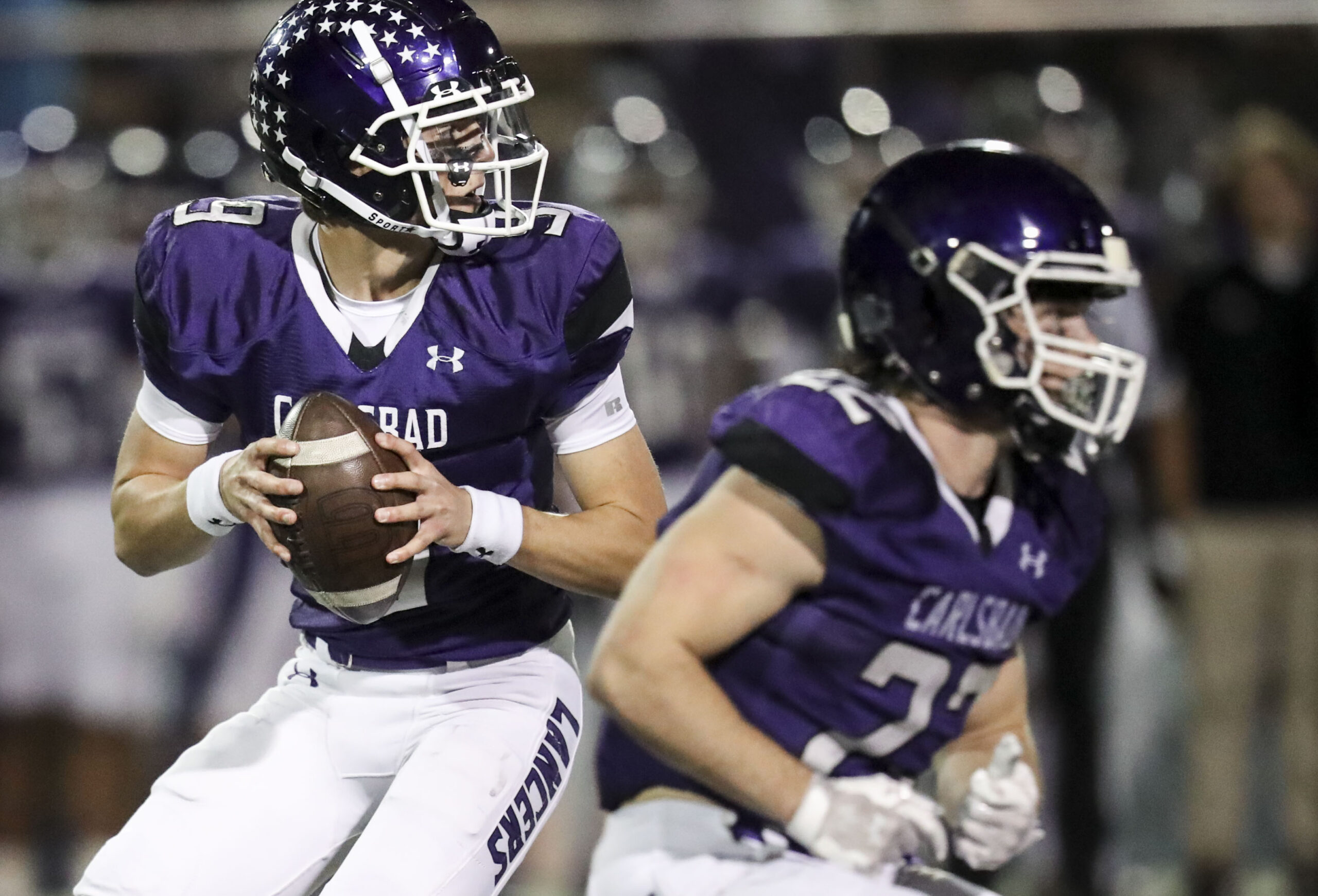 Colts head coach Bobby Newcombe spoke with Sports360az about the matchup.
"Julian Sayin is a tremendous quarterback, I'm very excited to compete against a quality program like that in California. We have tremendous competition here in Arizona, but it's really exciting for our football program to go out of state".