Monti Ossenfort isn't messing around, and I like it.
In case you missed it, our hometown hero's on the gridiron appear to have decided that rolling out the welcome mat to Caleb Williams and Marvin Harrison Jr. is the best plan to get off the deck. After watching Isaiah Simmons play matador defense last Saturday night against the Chiefs, Ossenfort dumped the former first round pick for a bag for a bag of rocks(7th round pick from the Giants)

Ossenfort has already stockpiled 11(possibly 12) draft picks for next April. Five picks in the first three rounds, including two in the 1st. Based on how he took the third pick this past draft and turned it into multiple assets, I have to believe that we are in for a wild time next April when the commissioner steps to the podium in Las Vegas with the Cardinals first selection. Of course the still to be determined part in all of this is Kyler Murray's future and what sort of haul would the GM be able to bring back next April if they choose to go the route of trading him(right now, I wouldn't). Watching some of Saturdays preseason finale at Minnesota, one thing jumped out. I am SO glad preseason is over…
A year ago at the Arizona State Kickoff luncheon I heard the "all is well" rhetoric that comes with those types of events. Most every big cigar that I visited with afterwards knew otherwise. Fandom is funny thing. Some people like to be told that there is a piece of brocoli in their teeth, others not so much. Kenny Dillingham and his staff represent a fresh start for not just the football program, but for the athletic department. The NCAA investigation ruling is still out there and at some point the penalties will come down, but now the honeymoon period is over and it's finally time to see what the new head coach and his staff at Sun Devil Staddium are able to accomplish.
Dillinghams radio show will be 7pm on Monday Nights…
Thumbs Up – Jaden Rashada named the starting quarterback at ASU. In this day and age of transfer portal on any moment, you better get the young guys out early and see if they can make the plays. Nothing personal with Trenton Bourget, but I know what he can do. I don't know what Rashada can accomplish. All is know is from the few practices I took in, Rashada certainly has huge NFL upside. Get him on the field and if he struggles or is injured, Bourget is more than capable of playing the position without getting you beat…
Thumbus Up – New Fiesta Bowl CEO Erik Moses understanding how important high school football is in this community. It's just not that hard…
Thumbs Down – Major League Baseball rule of moving a kid out of his seat for attempting to catch a fly ball. Did you see what happened Friday night in the Diamondbacks game?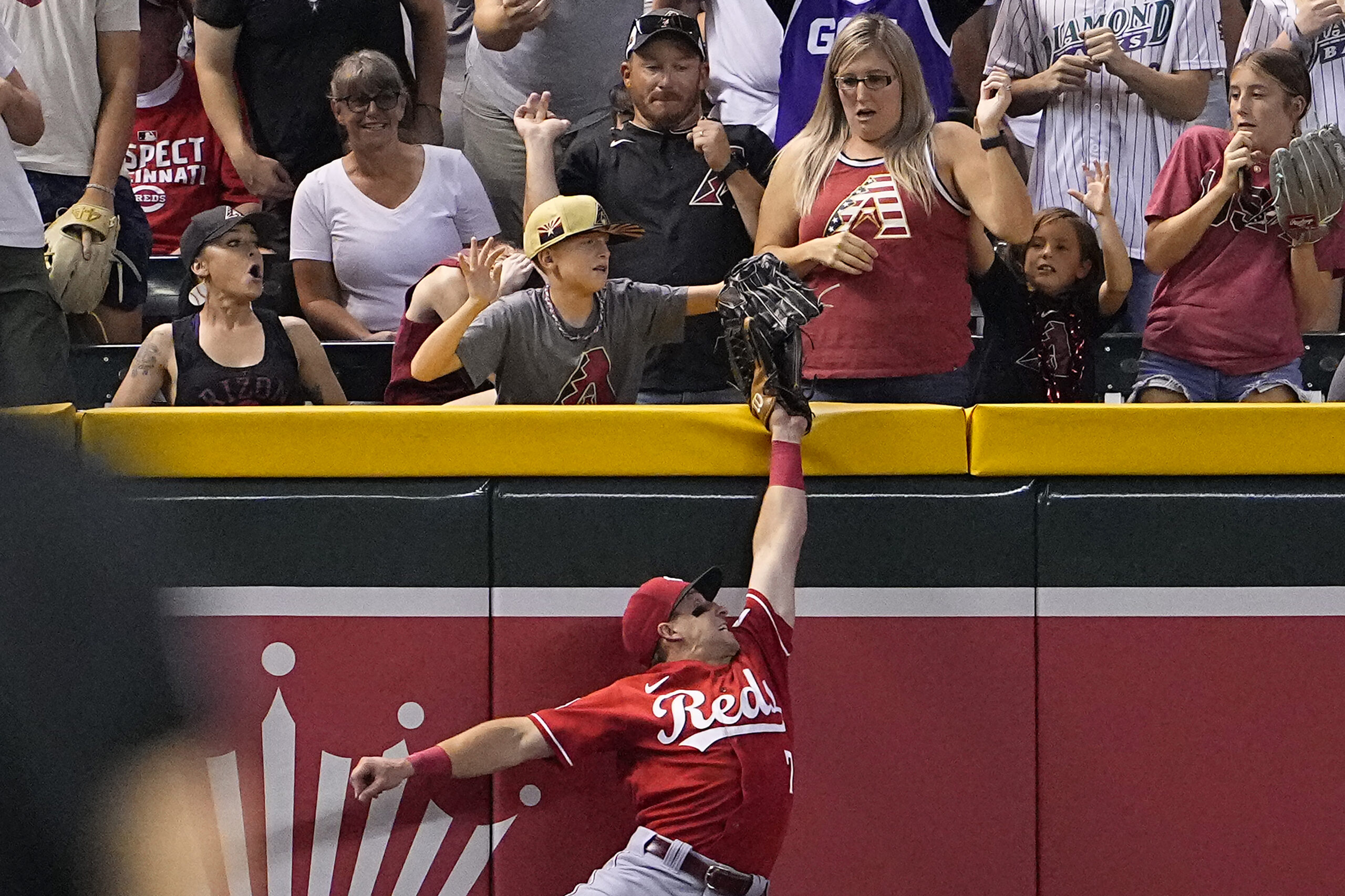 Instincts take over. I don't want to hear about a kid should know better. How many tines do you sit with your kid and say, "don't reach out in the field of play for a homerun ball"…
Few things more gratifying than someone on a sideline or event telling me how much they like my Sports360az teammates…