By Dalanie Todd
Gilbert High School track and field star, Vance Nilsson, won first place at the USATF National Junior Olympic Championship in Eugene, Oregon.
Nilsson ran the 400-meter hurdles in the 17-18 division with an impressive time of 52.18 seconds.
The competition was not far behind, as second place finished .4 seconds later.
Going into the competition, Nilsson said he "felt nervous but confident to win with the fastest time."
While many people were in the crowd, he felt the support and presence of his family and friends with him on the track – just as he always has.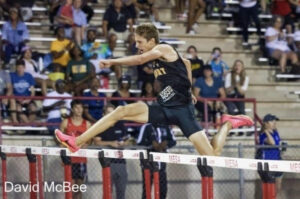 Nilsson started running track and field when he was in seventh grade. His parents put him in 5k runs for fun.
Eventually, he decided he would take a more serious approach with the sport and started competing his freshman year of high school.
He played football his sophomore year, but he knew track was where his heart was at.
In May, he won the track and field Division I title for the 300-meter hurdles with a time of 37.42 seconds.
As he improved, he dreamed bigger.
Eventually, he entered a lengthy process to be eligible to compete at the National Junior Olympics.
First, he had to place in the top five at the state meet. Second, he had to place in the top five to compete at regionals. Then, the top eight from regionals qualify for the finals.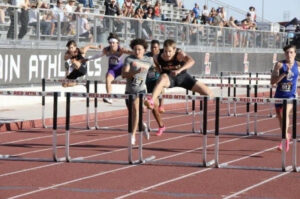 Now a high school senior, Nilsson is focused on the future.
"I would love to run at the Division I level and eventually run at the Olympics," Nilsson said. "I have no particular school in mind but I would like to major in aerospace engineering."
He also has an interest in flying jets at the Air Force Academy.
As he gears up for what's to come, Nilsson hopes to escape the Arizona heat and move to either Colorado, Utah, Florida, or Georgia.