Kenny Dillingham went to his high school alma mater to get Arizona State's latest commit in Chaparral athlete Plas Johnson.
Johnson, who stands at 6-foot-1, 165 pounds, has played on both sides of the ball and thrived as a wide receiver with 88 receptions for 1,157 yards and eight touchdowns in his junior season. But he says his three finalists of Arizona State, BYU and Kansas State all project him to play as a defensive back, where he also spent time with the Firebirds.
Johnson felt the Firebird connection with Dillingham, and Arizona State also features former Chaparral coaches Charlie Ragle and Vince Amey on staff as well.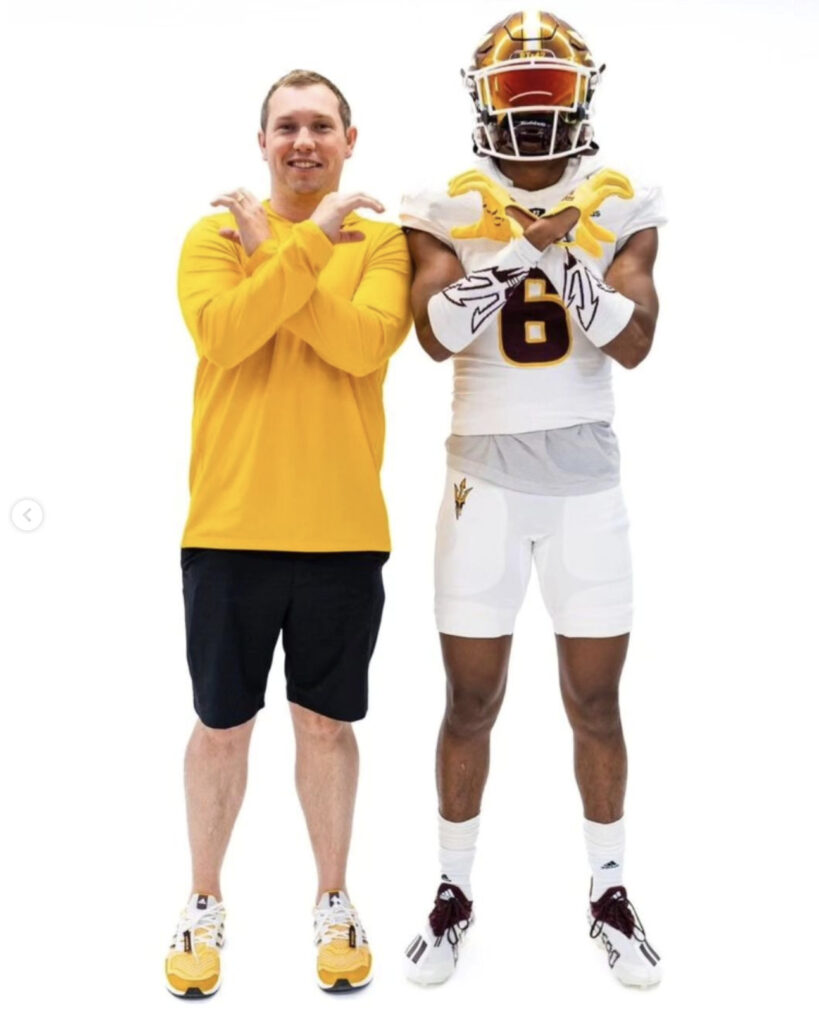 "He really likes how I'm from Chap," Johnson said of Dillingham. "He was like, 'I'm from Chap. You're from Chap. You should come here.' There were little jokes he would make about it. He's a great dude and I really like him as a head coach."
Along with Dillingham and Ragle, Johnson said defensive coordinator Brian Ward and defensive backs coach Bryan Carrington were also among the coaches making a push for him in his recruitment.
Offensive Helping Defensive for Plas Johnson
This also isn't the first time this coaching staff has earned a commitment from an in-state offensive skill position player that would transition to the defensive secondary. Red Mountain athlete Lenox Lawson signed with the Sun Devils with the intention of shifting to defensive back in the 2023 class after accumulating nearly 1,800 all-purpose yards his senior year.
"I really love DBs that play offense and put the ball in their hands," Carrington said last December after signing Lawson.
"His offensive ability is only going to enhance his DB ability and awareness on the other side of the ball."
Johnson feels the same way.
"I'm able to remember receiver schemes, offensive schemes, how the quarterback is looking, releases, breaks, all the route combinations…and then ball-hawking skills, knowing when to jump to get the ball when the receiver does to catch the ball, so it's definitely helps a lot at corner."
Johnson makes for the fifth public in-state commitment for the Sun Devils. The Firebird joins Desert Mountain's Dylan Tapley, Horizon punter Kanyon Flood, Bradshaw Mountain defensive lineman James Giggey and Eastmark defensie lineman Ramar Williams.