By Dalanie Todd
"I never dreamed about success. I worked for it."
A powerful Estee Lauder quote that Chandler track and field and cross country runner, Gibson Kibia, lives by.
And he has certainly worked hard for his success.
Kibia was born and raised in Kenya, Africa to Frida Kiiru and Joseph Muigai.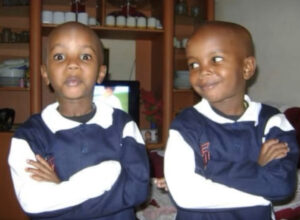 In 2011, at the age of five, he and his family left Kenya for better opportunities at the United States.
"It was corrupt," Kibia said. "You had to pay school fees. As in the United States, it is free to go to school with the exception of college, at least for most people."
When him and his family arrived, they stayed with his aunt for two years until his family was able to buy a house of their own, making Chandler, Arizona their new home.
Upon moving to Chandler, he transferred to three different elementary schools: Champions, Bologna, and Conley. Then he attended Santan Junior High School, which is where his running career started.
When the P.E. teacher had the students do running activities around the school, the other students would always jog, but not Kibia.
The P.E. teacher took notice of his speed and recommended he do track and field, or cross county in high school.
His freshman and sophomore year he was enrolled at Hamilton. During his time as a Husky, he grew an interest for basketball and even tried out for the freshman and junior varsity team.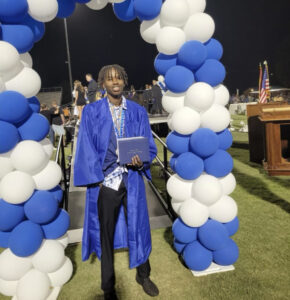 His heart always brought him back to track, though.
Kibia decided to give track another chance after a coach asked him and his twin brother to attend a practice over the summer.
"Everyone looked at us stunned because we didn't have running shoes," Kibia said. "Francis showed up with Vans and I had these old shoes on. The coach actually gave us a pair of running shoes."
He and his brother kept attending practices and improved their time. He eventually transferred to Chandler High School due to proximity to their house.
Just like so many across the globe, the COVID-19 pandemic made Kibia isolate and even though he lost momentum during that time, he eventually got it back.
In 2021, he made history by becoming Chandler's first individual state championship winner with a time of 15:50:02 in the 6A 5K race.
"The greatest accomplishment of my life," Kibia said.
To his dismay, he was not expected to win.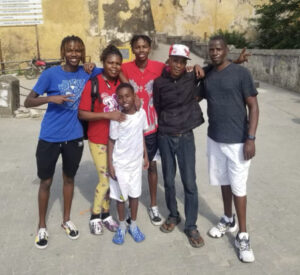 According to Kibia, he and his brother had a 1% chance of winning based on the well-respected polls.
He proved the polls and his doubters wrong.
"I was happy but I was tired because there were a lot of hills and I had to push through," Kibia said. "I was relieved after."
Kibia had offers for track at Arizona State, Oklahoma, and Arizona before committing to be a Wildcat.
Tucson "felt like home" to Kibia as he plans on majoring in biomedical engineering.
Another feat he hopes to reach is to start his own business that focuses on innovating and reinventing prosthetic limbs.
He dreams of running track professionally and making it to the Olympics but that's not all he wants to do.
He hopes to check skydiving, traveling to Switzerland or Paris, and experiencing a World Cup game in-person, off his life bucket list.
You can catch Kibia in action with UA track and field this upcoming season.