Former ASU offensive lineman Steve Miller saw many coaching paths once his playing career was done.
He traded a helmet for a clipboard at Gilbert High School – his alma mater – before working under Billy Napier at Louisiana Lafayette and the University of Florida.
But the path home shone brightest for Miller this offseason.
After Arizona State hired Kenny Dillingham, Miller made some phone calls. Dillingham worked with the offensive lineman as an offensive assistant and offered the same role to Miller a few years later to take the next step in his coaching career.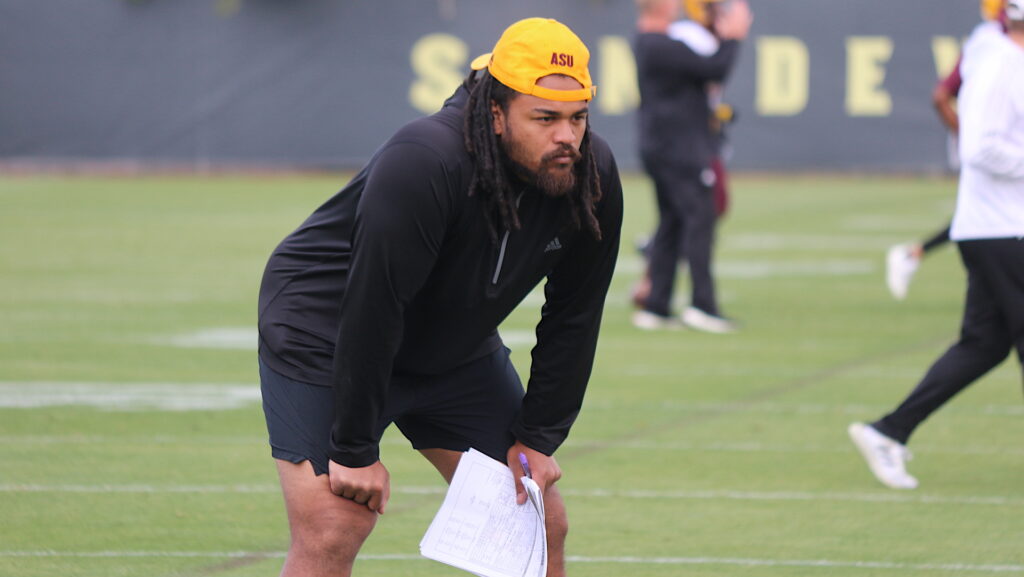 Miller's voice carries a particular weight with the current players. He's been in their shoes not too long ago. He knows what it's like to navigate a coaching change as a player. He's been there, he's done that.
Now, he's working with offensive line coach Saga Tuitele to help solidify the group up front.
Miller wants to be an assistant coach eventually, but for now, he's home. He's grat