Denver-
The sun came up this morning.
While the matchup of Ayton vs Jokic was the one most discussed coming into the series after one game, Booker vs Murray might involve boxing gloves in Game Two on Monday night. Booker bristled and snapped a short answer late Saturday night when asked about Murray, who would carve up the Suns in the series opener to the tune of 34 points. The two had words during the game, at one end causing Booker to do a quick head snap toward the Nuggets scorer. I expect the punch in the mouth that the Suns received last night to be returned tomorrow.
Can we put up the bat signal for Cam Payne?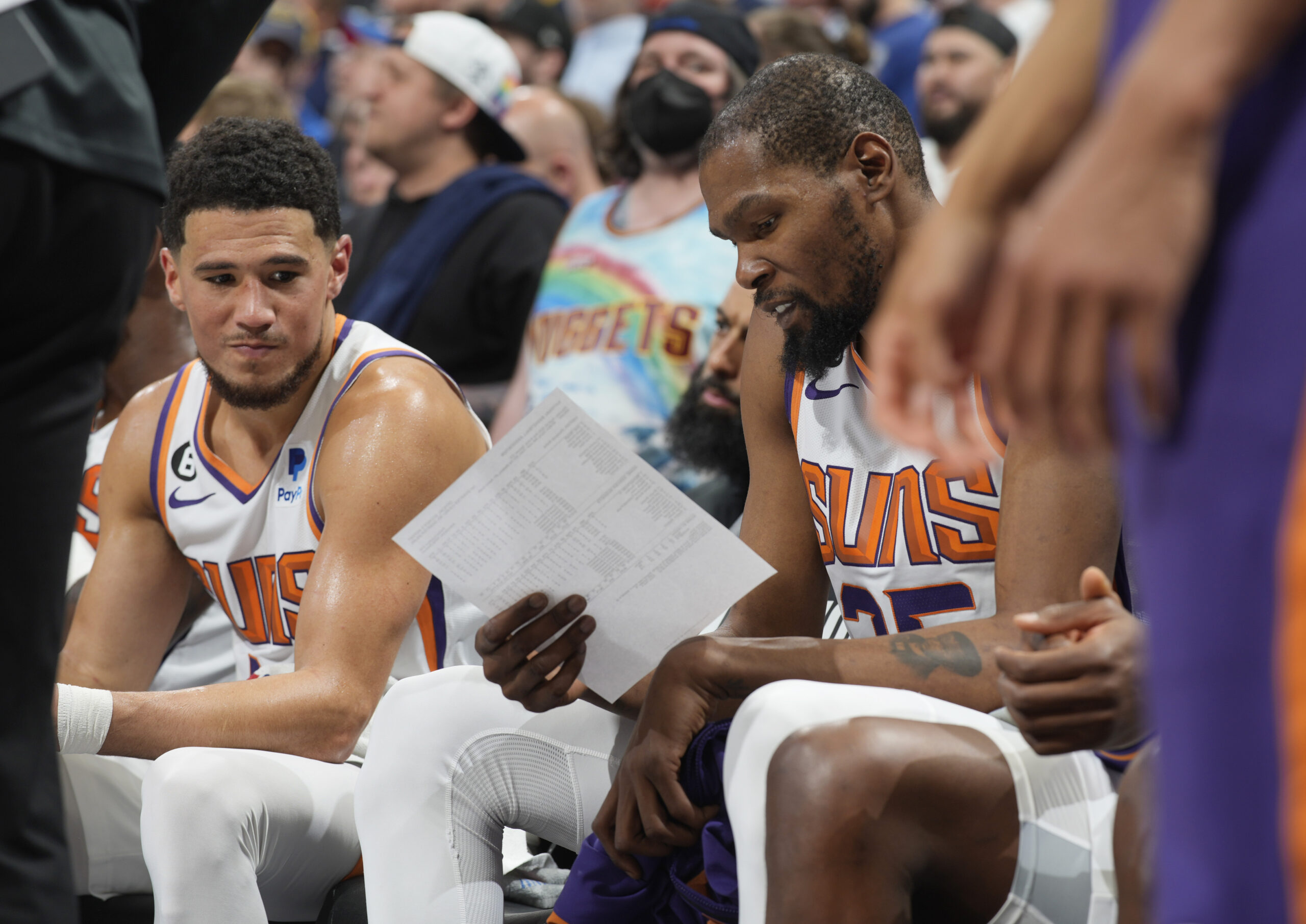 Rex Chapman and Todd Quinter were among the former Suns I chopped it up with on Saturday night. Quinter does scouting for New Orleans and lives outside of Denver. When I see Chapman, I still hear Al McCoy full throat, "King Rex, King Rex"
Kevin Durant leaned into the microphone and said what needed to be told from the star player. Seven turnovers and only one offensive rebound won't cut it.
Leftovers
If you don't like the players that the Cardinals took in the draft, I get it, but you can't fault GM Monti Ossenfort's strategy by trading down the third pick and maneuvering from there. We will see if he hits on some of the extra assets and perhaps accelerates the rebuild. The draft was the first real highlight for the Cardinals in the last 13 months…
Former Paradise Valley high school quarterback Ben Finley has left North Carolina State for Cal. Back in the day, Ben came into our Scottsdale studio wearing tennis gear. He played on the high school team. Loved that!…
Warren Washington to San Diego State makes too much sense(he's from San Diego County). It stinks if you're a fan of Arizona State to see the roster torn down each year, but this is the new normal in college basketball…
I'm reading John Feintein's latest(is there a better author of books about sports figures?) He has penned a terrific read on David Feberty. If you're a golf fan, it's must read. John will join me on the show in the next week…