I'm sitting at a coffee shop next to the Phoenix Film Festival, "working" on this column. I'm in between workshops and movie screenings. I am sharpening the sword for the documentaries side of our platform. We've done great work through the years with our short docs, with more in the pipeline…
Cheers to my Sports360az teammate Claudia Collins.
Our friends said we had to jump in our pool if the Owls won… pic.twitter.com/7kpwbcqsSj

— Claudia Collins (@ClaudiafCollins) March 26, 2023
A graduate of FAU(Masters from ASU). She's a good Owl…
Great timing by San Diego State to jump into the Pac-12. They'd be the first or second-ranked basketball program in the conference. Facilities they'd be at or near the top too. If your living in History Channel World, you'll disagree with me. You'd be wrong…
Bobby Hurley, Tommy Lloyd, and Bryce Drew all made the NCAA Tourney, and all three lost a starting player to the transfer portal within a week of the season concluding. Welcome to the life of a college basketball coach. No one is immune. It makes me wonder how a coach can even sleep at night, knowing that the forces well beyond the locker-room walls are constantly pecking away at the player to look for the next great thing, even while they are in March Madness.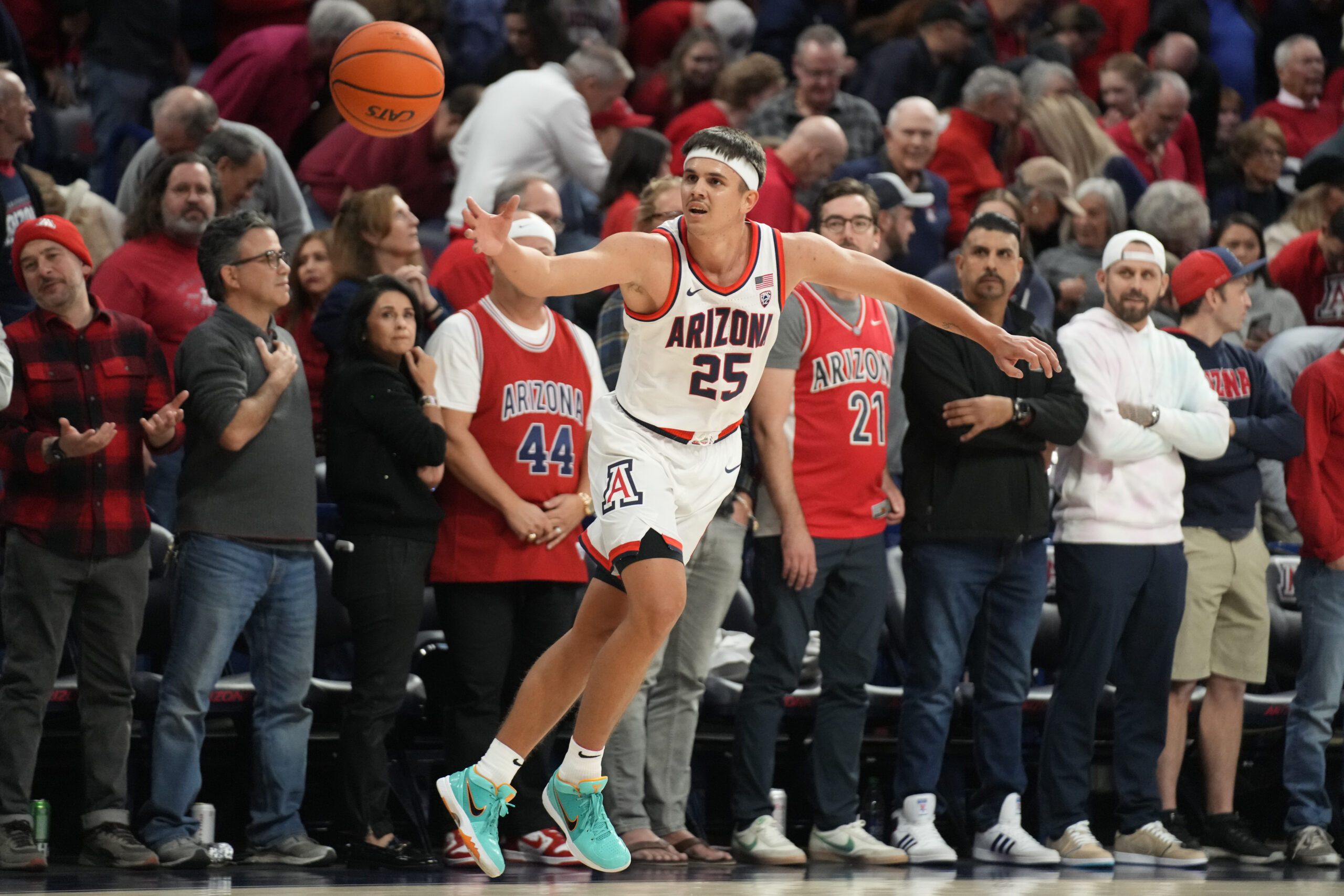 I would find it hard to believe that Kerr Kriisa, DJ Horne, or Chance McMillian had a lightning bolt hit them this week, making them suddenly decide to transfer out…
We're lucky to have the Drew and Hurley Families in our basketball community. Having a Baylor v Grand Canyon, UConn v ASU doubleheader would be cool. If the brothers won't play each other, why not have Drew v Hurley, Hurley v Drew. What's the down side? Dreaming is free…
Hometown Nine opens the season this Thursday. I went to two Diamondback games this week and am optimistic about the direction. 74 wins in 2022 with a bullpen that would run in with matches and gas cans rather than glove and ball when the gate swung open. Has that area been shored up enough? Corbin Carroll wasn't on the radar last season. Now, he's a big part. A year ago, Zac Gallen wasn't viewed as one of the best in baseball. Now, he is. The point is, I'm calling for a win total of 85, which would put them in the Wildcard chase. I can't wait for the "YOU WERE WRONG" emails during the first losing streak…
Under the title of "Little Things that are Big Things" Arizona State has promoted Marcus Williams to Senior Associate AD/General Manager for Football. He's also providing admin support for the track and field program and Student Conduct,Drug Policy for Sun Devil Athletics and high school/alumni work(badly needed) I'd also add "Good Things Happen to Good People" as a headline when bringing up Marcus' name…
If you're looking for a deep dive from me on bad refereeing, crowd noise, or attendance at games, Click out now, please. Tired topics that haven't changed/won't change. Try it; you'll like it…
Durant and Ayton will return, and the rotation will drop down to eight. The Suns will go on to the Finals. That is how the next two months will go…