Even if the miracle shot didn't go in against Arizona, Bobby Hurley deserved a contract extension. He beat two of the final 16 teams currently playing in the NCAA Tournament. He took a collection of players that needed "hello my name is" tags last May, and formed a more than competitive product. He won 23-games!
I've seen basketball coaches come and go from the Sun Devil program over the last thirty years. In every case it was just time to move on for one reason or another. Hurley has been the lone exception. I wouldn't have blamed him one bit for looking at greener pastures(I don't mean money).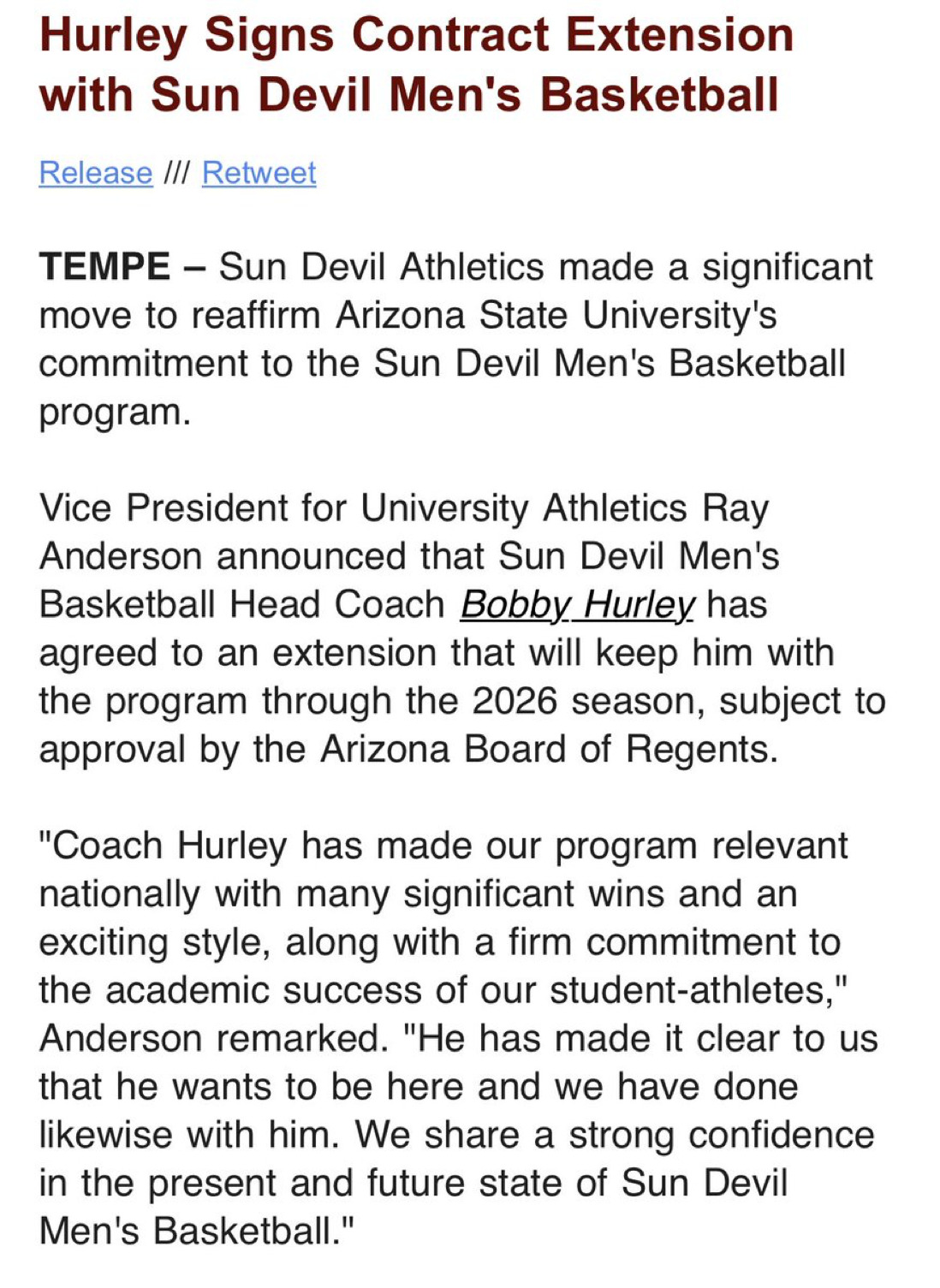 Having Hurley coach with one year left on his contract is not the way to go about the business of basketball in 2023. Old schoolers will beg to differ, but that's not smart business in this current era of building a program to have continued to success. Yes, I said success. Making the NCAA tournament, even if it's in the First Four, for Arizona State, that's a building block. This is not a legacy program by any stretch, but Hurley has brought enough credibility and national attention that Sun Devil basketball is no longer something to do to pass time until spring football.
Nonsensical comments from the school president aside, about the current "facility", the trajectory is heading upward. With UCLA and USC departing the Pac-12 a year from now, Hurley's program now moves to the upper end and should continue to play in meaningful games in mid to late March.
In my circles, there's not universal agreement towards the move of extending him. I'm good with that. Everyone is entitled to their opinion, even if it's the wrong one…