Denver
Grand Canyon aspires to one day be a basketball program like Gonzaga. Friday night they had their chance to go head-to-head with the Bulldogs, falling 82-70, however, there were more than a few moments where GCU clearly belonged.
Zaga jumped all over Bryce Drew's team to start the game. In the first thirty-two seconds, a GCU turnover led to a Bulldog dunk, and a steal by Gonzaga before the seats were even warm, it was 10-2 Gonzaga. After committing four turnovers in the first two minutes, GCU finished with only seven for the game. Drew would calm his team down after the rough start and the 'Lopes would lead for 11:19 of the first half before Gonzaga went on a torrid 26-4 run.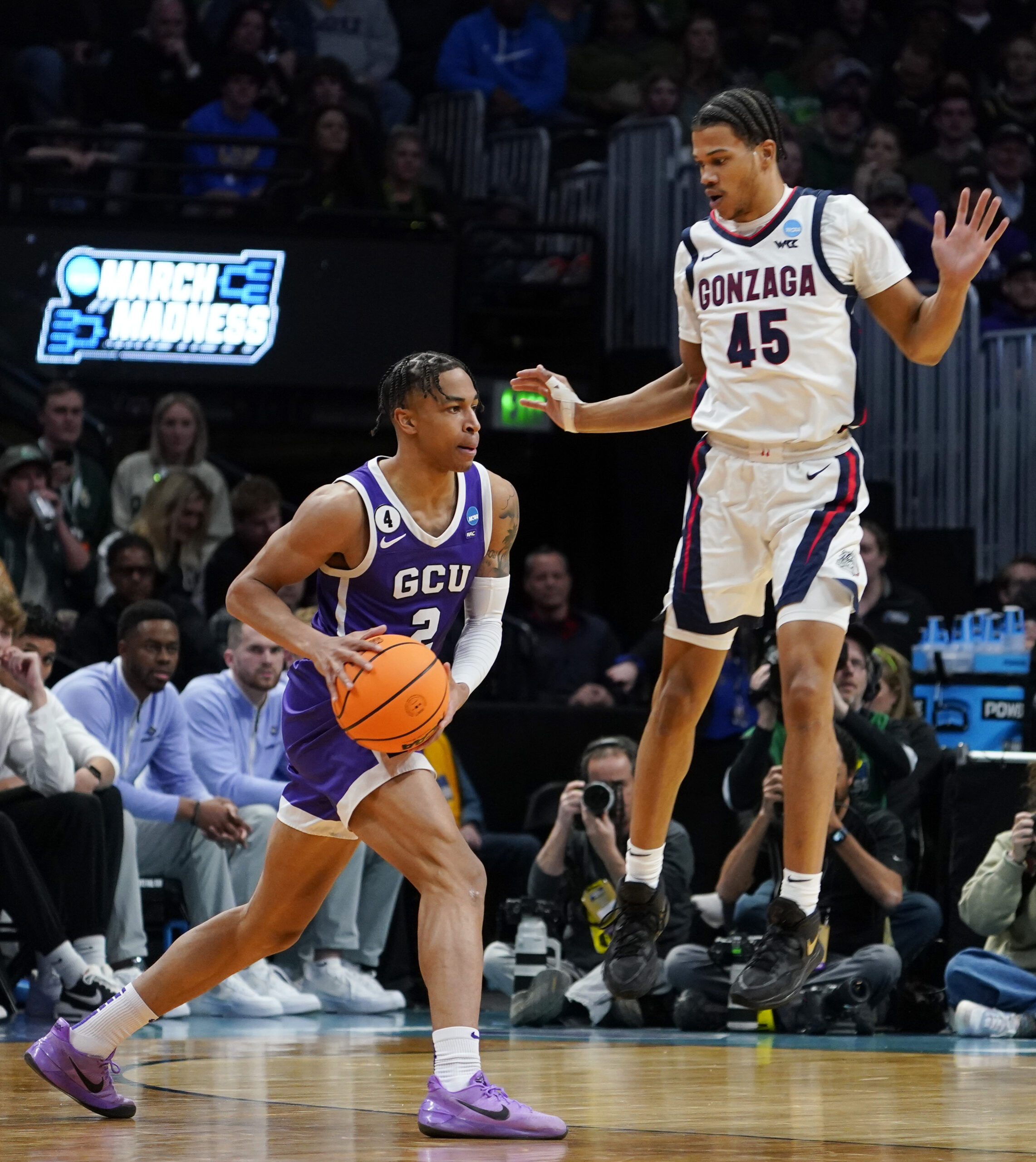 Zaga would lead 40-36 at the half, but that would be as good as close as the 'Lopes would get.
All-American Drew Timme and the rest of the Zags shot over, through, and around the Lopes with relative ease shooting 53.6 percent from the floor. Timme would score 21 on 8-13 shooting. GCU was led in scoring by Ray Harrison with 20. The 'Lopes shot just 43-percent for the game.
The loss ends a season in which Grand Canyon overcame injuries to win their second Western Athletic Conference title in three seasons and two NCAA Tournament appearances over that span.