Chopped it up in the stands at Ball Arena on Thursday with Grand Canyon University President Brian Mueller for about twenty minutes. We hit on a bunch of topics while the 'Lopes were going through their shoot around below us on the main court.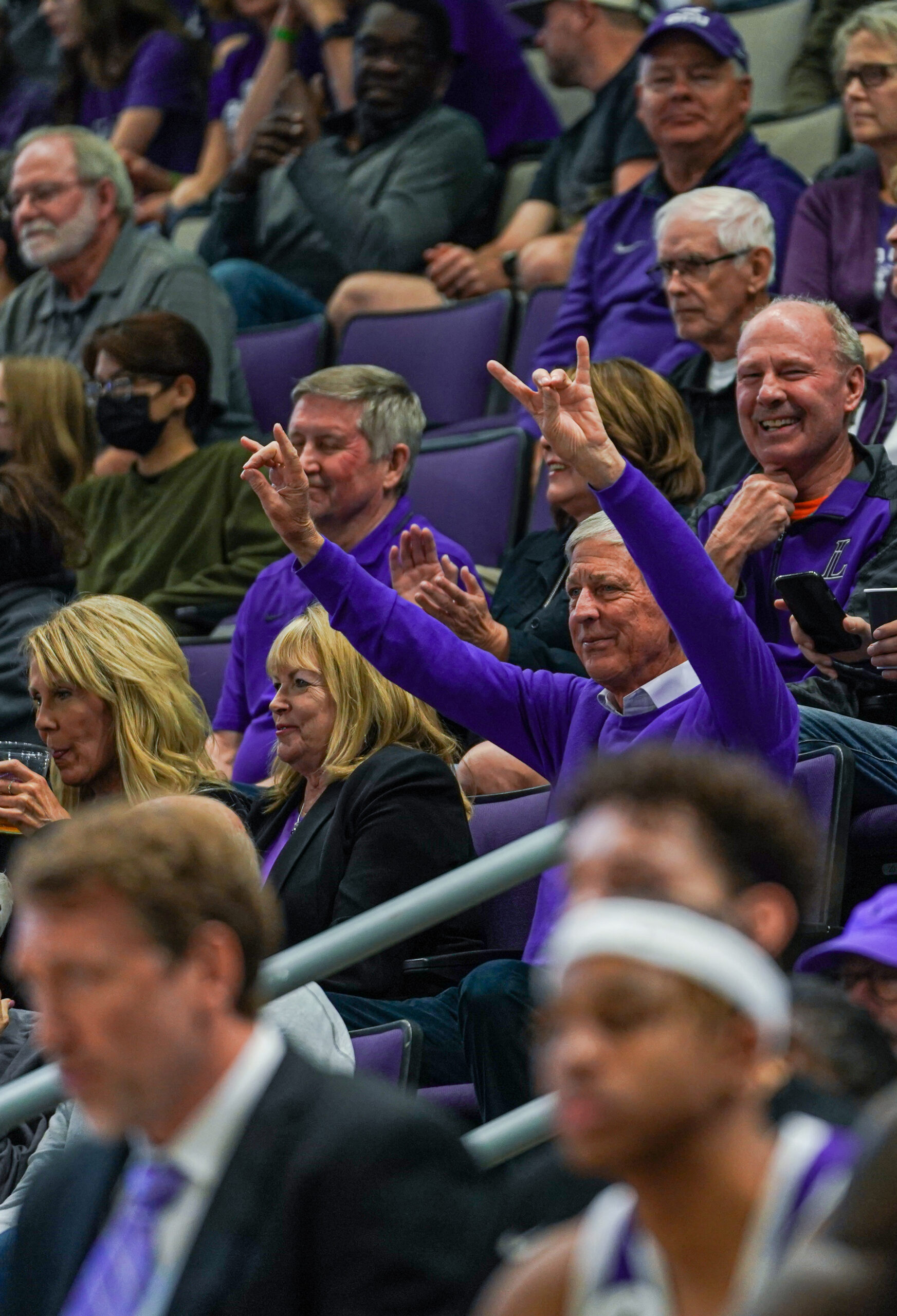 "We aren't looking at who we are; we are looking at who we want to be; we want to get to the Final Four. What does Loyola-Chicago have that we don't". – The 2018 Final Four run by the Ramblers in San Antonio was one of the first points Mueller made in our chat.
What about colleges coming after head coach Bryce Drew, who now has two NCAA Tournament appearances in three season at GCU.
"Are people going to come after him, I'm sure they are, and I probably shouldn't say this but I will, I'm not concerned.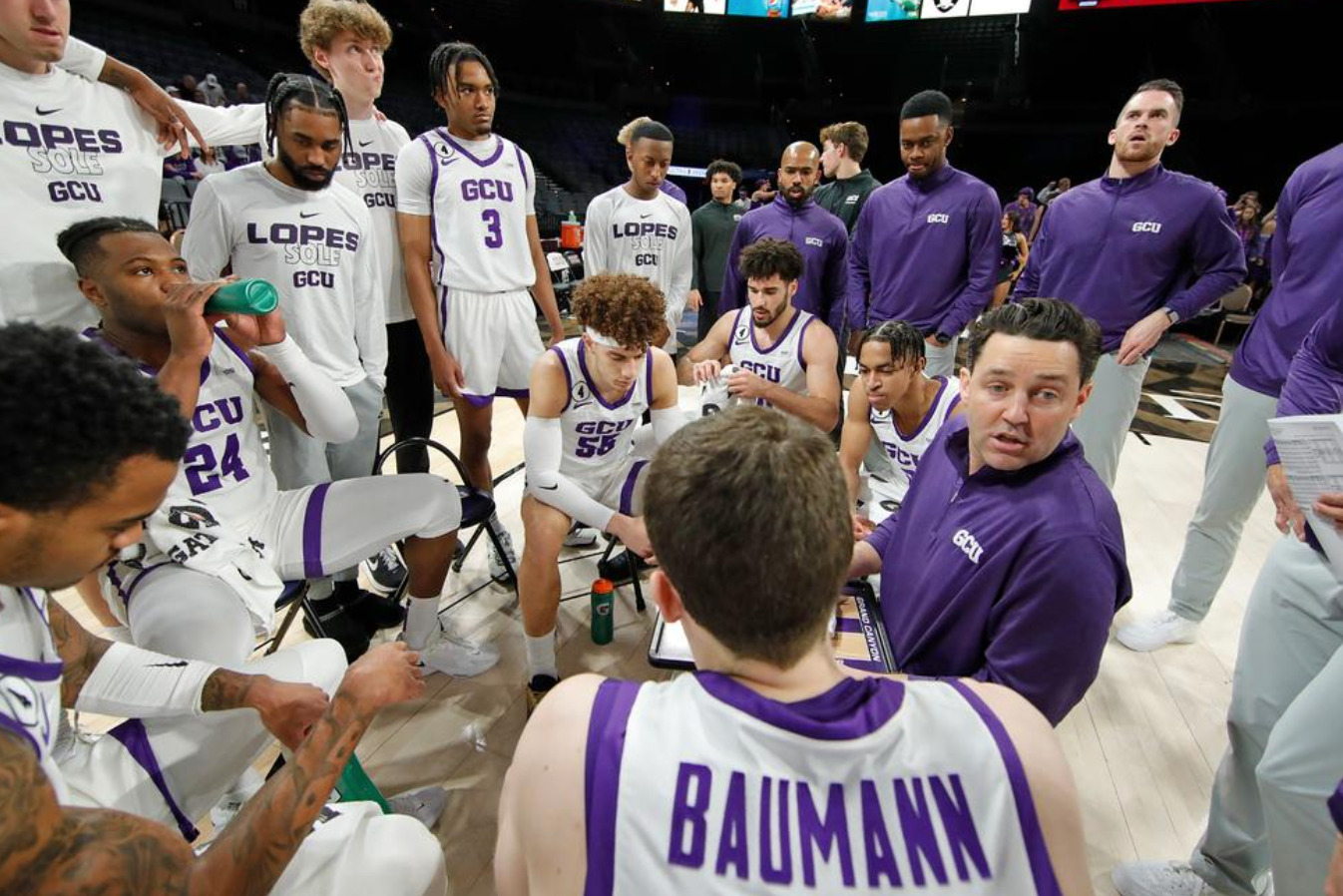 This is a hand-in-glove type of situation with who he is, and what he wants. He's been around, he knows what's out there, he knows how good this thing is."He knows everybody. everybody likes him. Everybody picks up his phone call".
Mueller has said, dating back to our first conversation in 2009, that Gonzaga has been the model program for GCU. Now the two schools will meet on the court here in Denver on Friday. It's full circle for Mueller – "We hope to have a program that can do what Gonzaga is doing. The thing that I most respect about Gonzaga, is that they took this basketball success and turned it into success for the University. They doubled their student population, they like tripled their development monies, they went on a major building campaign, and that's how we see it".
The WAC finished 12th out of 32 conferences in RPI rankings and ratings by the NCAA. GCU has made the NCAA Tournament in two of the last three seasons. With conference expansion continuing for the foreseeable future, how does he see GCU in the WAC.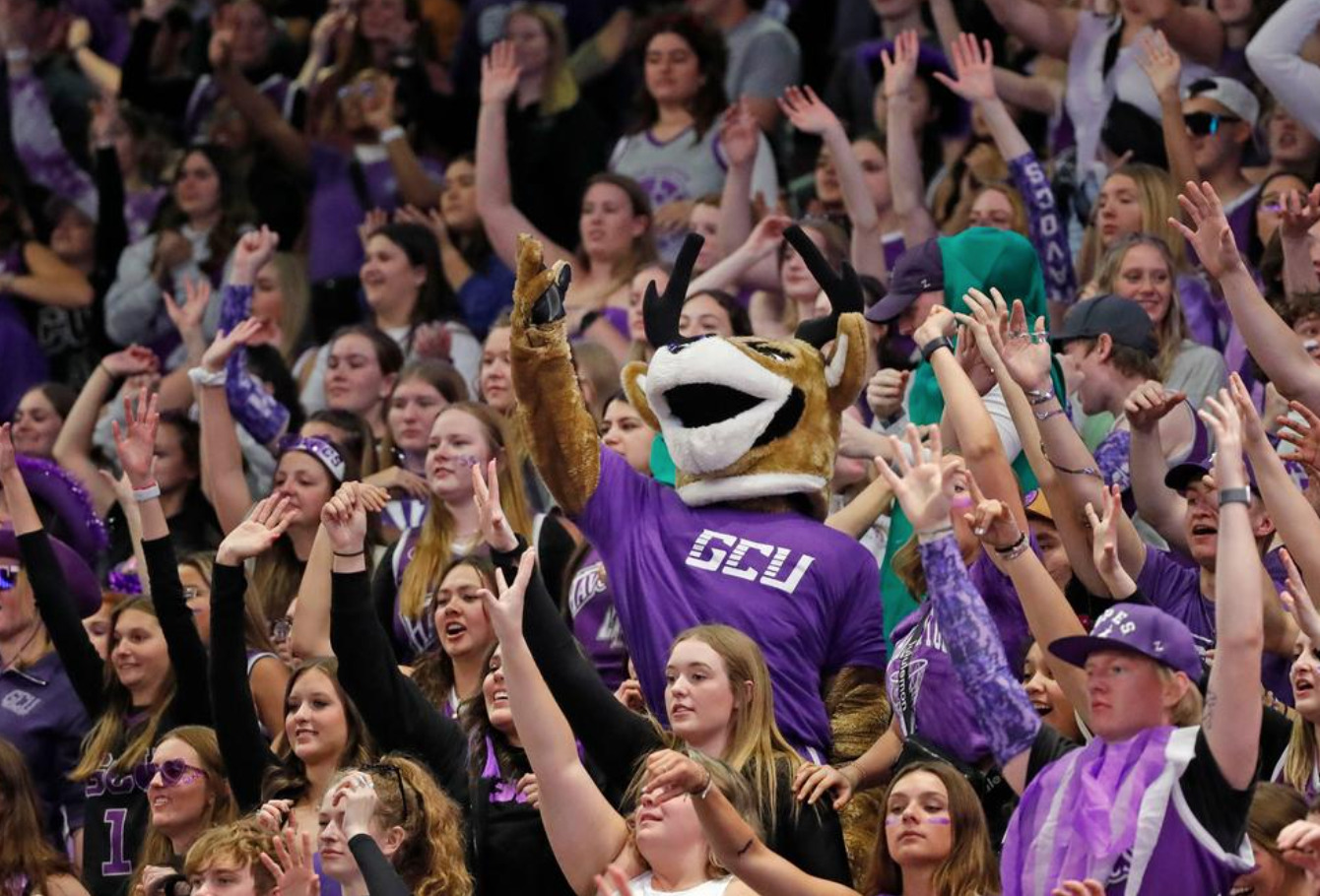 "We have found a formula to sell out every game, to create an environment that is unlike any environment in college basketball and that is contagious. People in our conference are now trying to replicate that and we want them to."
Quoteworthy from Gonzaga head coach Mark Few on where GCU is compared to other programs who aspire to be like the Zags "Grand Canyon is probably the closest thing, if you look at what they've built, the success that they have been having the following, their fan base, the home environment all of those things seem to be kind of on par when we started getting it going twenty-five years ago.
Few, on Gonzaga looking around at other conferences as potential landing spots. It's no secret that the Big 12 and Pac-12 have been linked to the Zags in conference expansion. Few- "We're always looking at what's best for Gonzaga. "How do we grow? Wee got to measure out all of these opportunities that are out there, figure out what's the best path moving forward to keep our program on the highest national level, which is where we are at".
I won't be surprised one bit if the Zags bolt the West Coast Conference…