Story by Bruce Cooper
The Cardinals perplexing failure to re-sign at least one of their top free agents (DL Zach Allen, DB Byron Murphy) has created two new holes on the defensive side of the ball. Clearly the Cardinals don't want to shell out big bucks to keep or bring in external free agents. Let's hope they don't do anything really dumb like trading away DeAndre Hopkins, one of the game's best receivers and Kyler Murray's favorite target.
Based on what's transpired to this point here's my Cardinals offseason moves 2.0
Free Agents:
Cards are likely to be more active in free agency post-June 1 cuts. In the meantime, they should add a couple of "grey beards" on one-year deals:
Calais Campbell—DL—Ravens (Still productive at 37 years of age. Finishes career where it started. Great locker room guy)
Adam Thielen—WR—Vikings (Great route runner. Solid add to WR room. Velcro hands. 33 years old)
Gardner Minshew—QB—Eagles (New back-up and starter should Kyler miss time. Offers more durability than Colt McCoy)
NFL Draft
There's absolutely no reason the Cardinals should not trade down and pick up more assets. The Colts, Raiders, Falcons, Buccaneers and Commanders are still in the market for quarterbacks. With that said let me lay out the ideal situation for the Cardinals. No doubt, it's free to dream.
Cards trade 3rd overall pick in opening round to the Colts for the 4th overall pick, second round 2023 pick and second round 2024 pick. (After Phillip Rivers, Carson Wentz and Matt Ryan in consecutive years the Colts go hard after the 3rd best quarterback in this draft and their new franchise qb)
Cards trade 4th overall pick (via Colts) to the Raiders for the 7th overall pick, 2023 second round pick, swap 2023 3rd Rd compensatory pick for Raiders 3rd Rd pick and 2024 2nd Rd pick)
(The Raiders lost Jarrett Stidham to free agency and have nothing behind the often-injured Jimmy Garoppolo so they go get their qb of the future)
Cards trade 2024 1st Rd pick, 2024 5th Rd pick and 2025 1st Rd pick to Eagles for 2023 10th overall pick.
(Kyler's cap hit balloons in 2024. Cash in with extra first round pick this year while filling a big need at the same time)
2023 draft
1st Round (7th overall pick via Raiders)
Bijan Robinson—RB—Texas (Franchise runner who takes pressure off Kyler Murray and opens up entire offense. Elite runner and receiver. Think LaDainian Tomlinson, Saquon Barkley)
1st Round (10th overall pick via Eagles)
Christian Gonzalez—DB—Oregon (Fluid athlete with size and the ability to be a top-drawer shut down corner)
2nd Round (35th overall pick)
Joe Tippmann—OC—Wisconsin (Cards starting center for the next decade. Good combination of size and athleticism)
2nd Round (36th overall pick via Colts)
Felix Anudike-Uzomah—DE—Kansas State (Aggressive and relentless pass rusher. Has a nice spin-move as part of his pass rush arsenal)
2nd Round (39th overall pick via Raiders)
Steve Avila—OL—TCU (Plug and play lineman. Starter at left guard. Powerful and tenacious blocker)
3rd Round (66th pick overall)
Gervon Dexter—DL—Florida (Good size and length. Brings versatility, can play 3 and 5 technique. Solid against the run)
3rd round (70th overall pick via Raiders pick swap)
Garrett Williams—DB—Syracuse (Athletic, plays with that alpha-dog mentality. Recovering from October ACL injury. Great value pick. Would have gone higher if not for injury)
4th Round (105 overall pick)
Mike Morris—DL—Michigan (Brings good size and pass rush ability. Big-10 defensive lineman of the year)
5th Round (169th overall pick-compensatory-)
Andrew Vorhees—OL—USC (Tore his ACL at the combine. Did 38 reps on pro-bench after injury. Will miss entire 2023 season but great value pick. Future long-time starter)
6th Round (180th overall pick)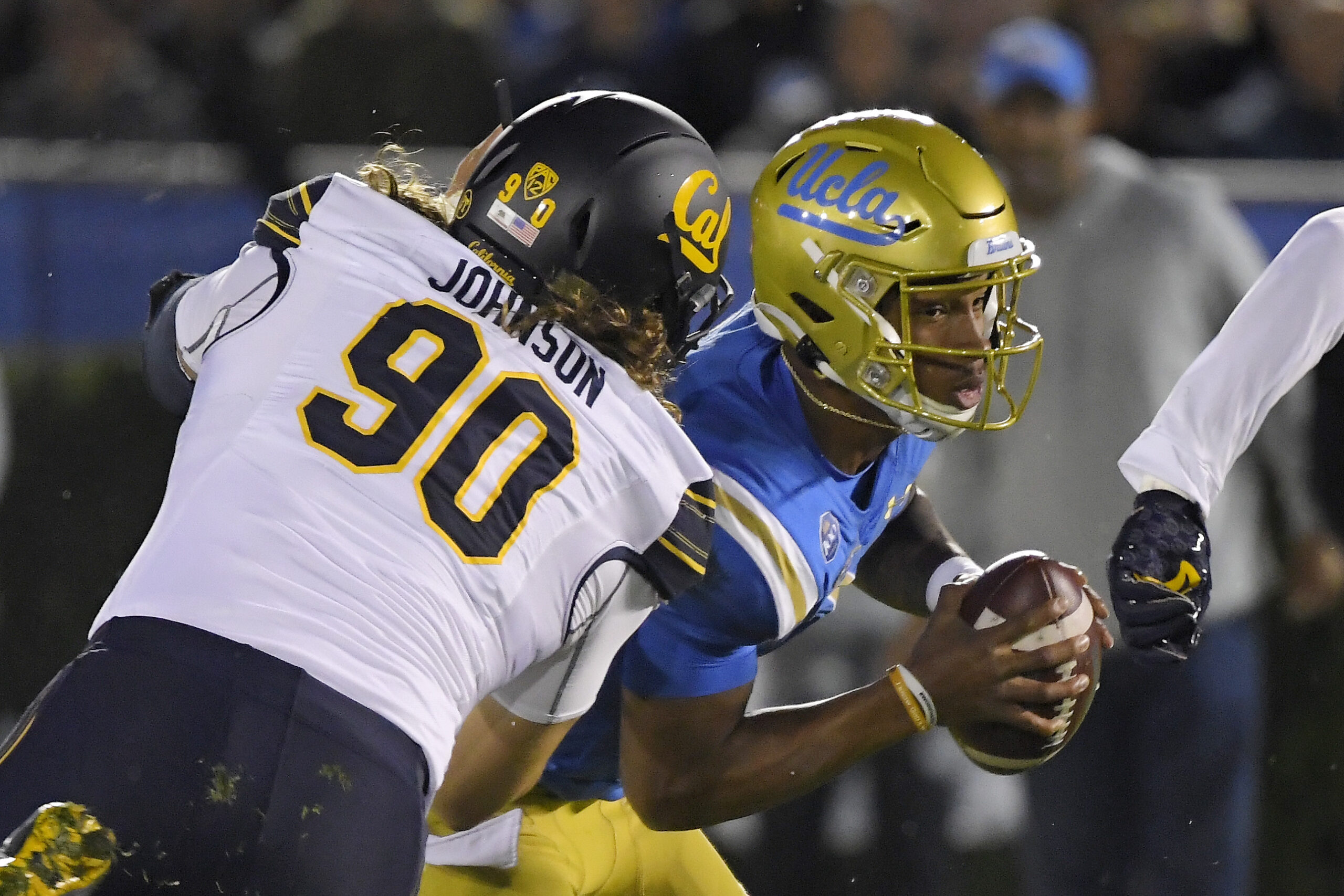 Dorian Thompson-Robinson—QB—UCLA (Athletic dual-threat qb with nearly 11,000 career passing yards and nearly 2000 career rushing yards with 116 total td's. Developmental draftee)
6th Round (213th overall pick-compensatory-)
Doug Nester—OL—West Virginia (Tall, tenacious run blocker. Adds depth to Cards OL room)