Story by Daniel Stipanovich
The Xavier College Prep girl's basketball team (20-5) is two wins from delivering the program's first state championship. The season has already been special for junior point guard Dominique Nesland, but a ring to cap it off would be a storybook ending.
The end of October 2022 was a crossroads moment in Nesland's life. Coming off a productive sophomore season, Nesland finished second on the team in scoring with 13.8 points a game behind junior Sarah Miller.
After Miller suffered a season-ending torn ACL in the offseason, a vacant 14 shots per game opened up.
But right before it was time for Nesland to take advantage of the opportunity this season, she fought her toughest battle yet. Her grandmother passed away.
"She was one of my closest friends," Nesland said. "I talked to her about everything so that was a real challenge on me and my family."
In the season opener less than a month later, Nesland put up a team-high 20 points in an 80-15 blowout victory over Desert Edge 80-15 to start a seven-game winning streak.
"I would just think, 'Nana and my grandpa just want me to keep playing hard and win for them,'" Nesland said. "That's what I've been going off for this season."
Nesland averages a team-high 20.6 points a game in 25 games as a third-year varsity starter.
Finding the motivation was easy for Nesland, who always wants to do her best in all aspects of life. The 3.7 GPA student chose Xavier because of the school's academic reputation and is already thinking about what she wants to do when she's 40.
The 17-year-old still isn't exactly sure where she'll end up after college, but she plans on majoring in business and sees herself as a financial advisor like her father who buys and sells companies. Another option is enrolling in a military school to enter intel and retire at 40.
Nesland has about 20 offers, highlighted by Navy and Army. She plans on making her decision in April and said she will commit to a school she can earn playing time and make an immediate impact on the court.
When Nesland chose to go to Xavier, head coach Jennifer Gillom wasn't too familiar with her game but blew past her expectations and ended up starting every game as a freshman.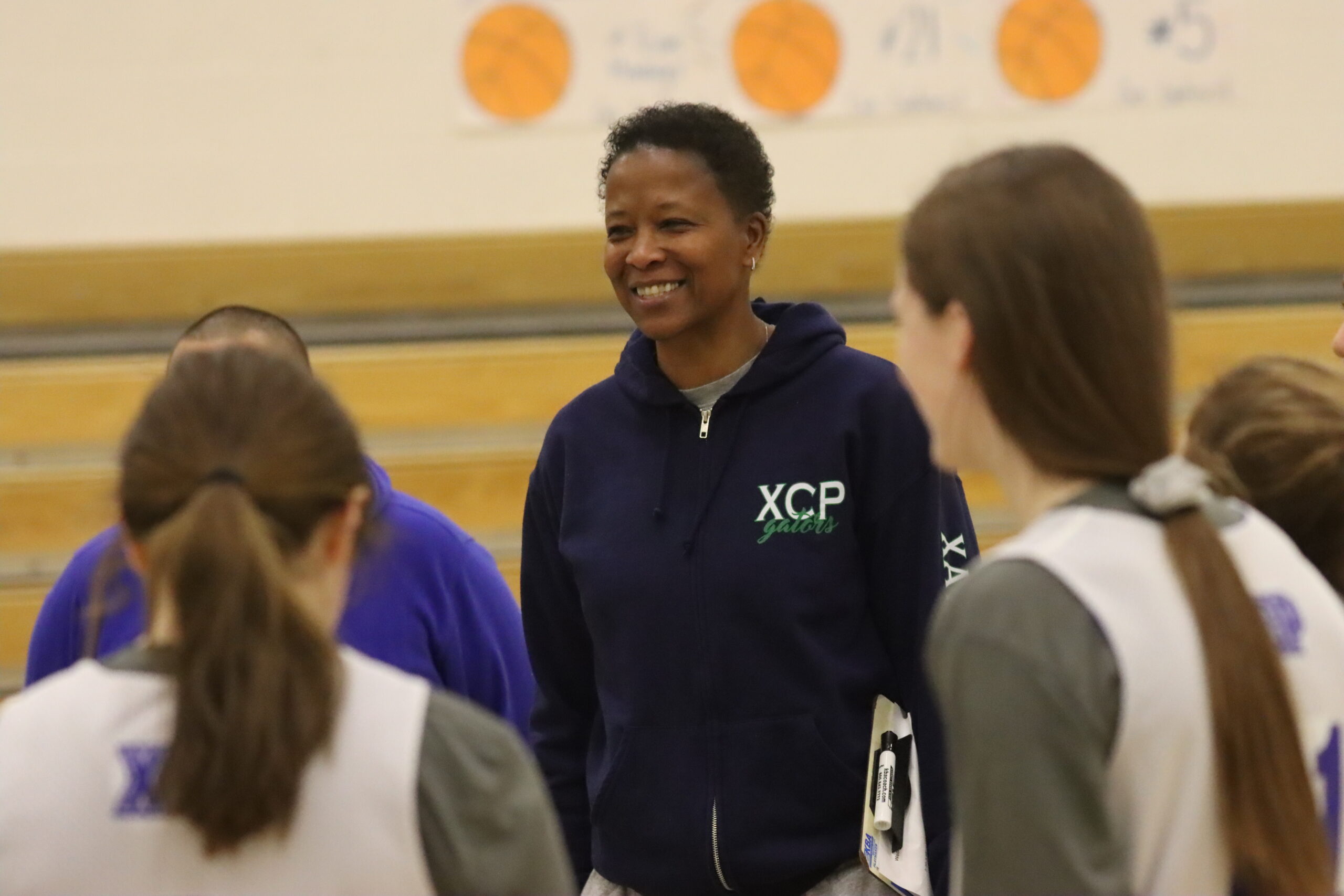 "I had never seen a guard with great court vision as she does," Gillom said. "She's always been something special since day one."
High praise from a former player who earned a spot in the Arizona Sports Hall of Fame after a seven-year WNBA career for the Phoenix Mercury and Los Angeles Sparks. Gillom also served as the head coach for the Minnesota Lynx and Sparks.
Basketball was easy for Nesland to pick up. Both of her parents played at the Division I level. Brett competed at the University of Hawaii while Sarah played at the University of Washington.
"They're my idols," Nesland said. "They grew up from nothing and worked and worked and worked to have a life we love."
Brett and Sarah grew up in small farm towns with little money or stable jobs to provide. Both turned to basketball as their way out and instilled the hard work and dedication needed to become a D-I athlete.
So much so that Brett pushed Dominique to quit horse racing as a child to focus on basketball, but Dominique got even.
Now she beats her father in H.O.R.S.E
The Gators have dominated the competition this year behind a well-balanced defensive-minded team that plays hard on both ends of the court. Earlier this year, they shut out Centennial 53-0.
"We are an uptempo team from start to finish and if you can play that way good for you, but if not, we are going to capitalize on that," Gillom said.
A breakout season from freshman center Irene Noelle Guiamatsia has helped. The athletic big is second in points per game (11.4) and leads the team in boards with 6.7 a game. Guiamatsia is coming off a career-high 25 points off just 13 shots in Xavier's playoff victory over the McClintock Chargers.
The sky is the limit for Guiamatsia who Gillom believes is a D-I talent who will play at a top program in the country.
"She's definitely going to be a top prospect in the nation," Gillom said. "She's just scratching the surface right now, this kid's going to be phenomenal and I think going to grow some more."
In three playoff games, the Gator's margin of victory has been 33, 18 and 16 behind Nesland's 18.6 ppg during those contests.
No. 4 Xavier faces No. 1 Desert Vista (26-3) for a shot at the title game on Thursday, Feb 23 at 7 p.m. at Mountain Pointe High School.