By the NBA Trade deadline 1 pm this Thursday, we may add another superstar to the Valley roster.
Risk vs.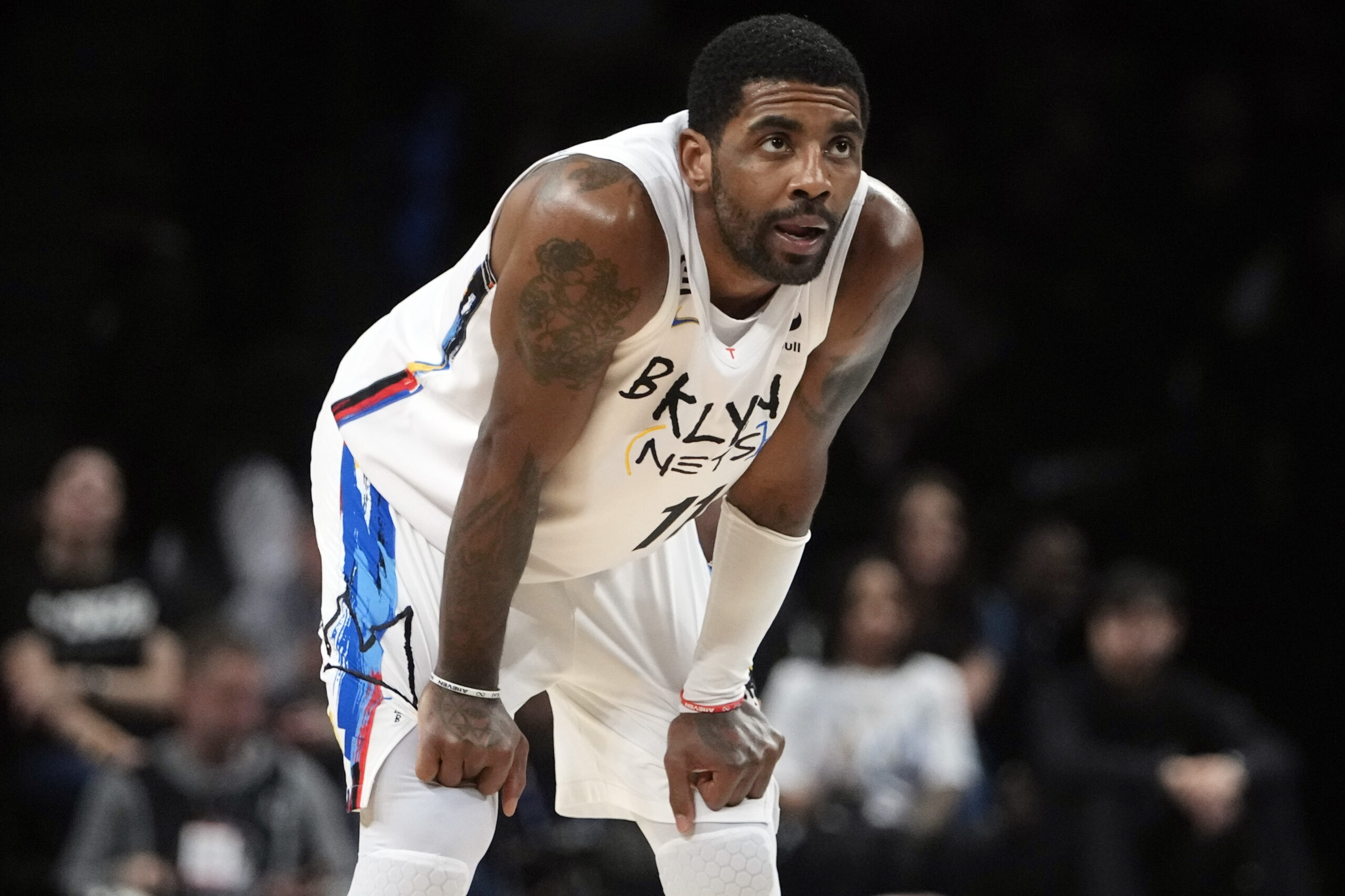 Reward. That's where my mind goes on Kyrie Irving and the Suns. Would Phoenix be the place where Kyrie finds contentment? The track record doesn't lie. There's always something going on around him other than basketball. If Irving goes to LA with Lebron and Anthony Davis(if he can get on the floor) the Lakers would suddenly be a contender to come out of the West. I
With the WM Open and the Super Bowl both taking place this week in our backyard, the timing of Mat Ishbia being introduced as the new owner of the Suns isn't going to get as much attention as it usually would. However, trading for Kyrie by Thursday would take away from the two big events for just a few hours.
Dropped on in the Saturday night party at Grand Canyon University. Oh wait, they played a basketball game too. GCU
President Brian Mueller told me back in 2009 that hoops and soccer would be the cornerstone of the athletic department. In his view, there was no need for football. Thirteen years later, it's hard to disagree with him.
Head coach Bryce Drew has had to endure the loss of his best player, point guard Javon Blackshear, who tore his ACL last month and is gone for the season. Saturday night, I wanted to see how the team played against a solid SFA squad. Drew's got some grinders and dirt workers(terms of endearment). I love the tenacity and hustle of former Basha Bear Gabe McGlothlan. The Lopes will be a factor at the WAC tournament in Las Vegas next month if they can get more consistent play out of their guards…
One group to check out in the WM Open Pro-Am on Wednesday is Bears legend Brian Urlacher, Diamondback broadcaster former big leaguer Tom Candiotti, Brewers pitcher Corbin Burns, and my guy Tim Hovik from San Tan Ford…
Clayton Keller shredding…
Last week I was fine with the Cardinals taking their time to find a head coach. I figured that by the middle of the week somebody would be hired and we'd be done with the process for another three/four years. Yet, here we are with world media coming to town and still an empty chair. Hard for me to buy in all the way that coaching Kyler Murray is a deal breaker. If the check cashes, someone will take the gig…
Perry high school not winning the gold ball in boys basektball would be the upset of upsets. If you're a fan of hoops, find the Pumas during the 32-team playoff. Worth the price of admission…
"Poker Face" on Peacock is worth the binge…