Last month in this space,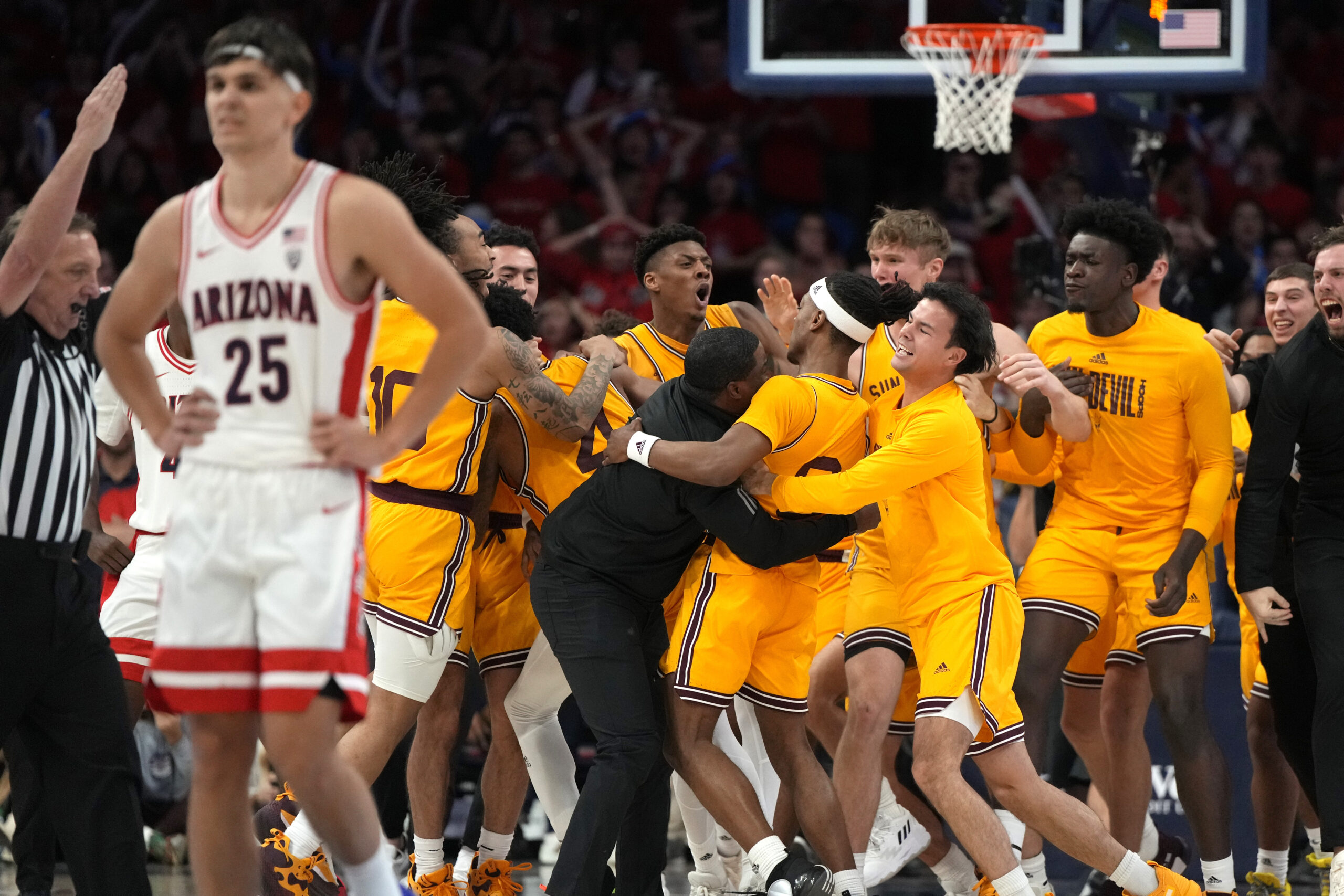 I wondered out loud why Bobby Hurley hadn't been given a contract extension by Arizona State. After Saturday's Miracle at Mckale I would like to think that Monday morning, we'd see something out of the athletic offices about Hurley's new deal. Take away the final shot and go back to the leadup. The Sun Devils were down 10 with four minutes left and didn't quit. They were well-coached and prepared coming out of each and every timeout. When was the last time an ASU basketball team was 6-2 on the road in conference play? 1982 is the answer. A twenty-win season isn't enough? Ten wins away from home too. What are you waiting for? This shouldn't even be a talking point…
Mark it down—March 22nd in LA, Lebron vs Durant. The two last met on the court on December 25th, 2019. I hope load management doesn't get in the way…
No need to try to make much more out of Kevin Durant's arrival to the Valley. In short, anything other than a title should be viewed as a failure. No sugar coating will be allowed on this one. Not when you trade away as much young talent as the Suns did to get KD here.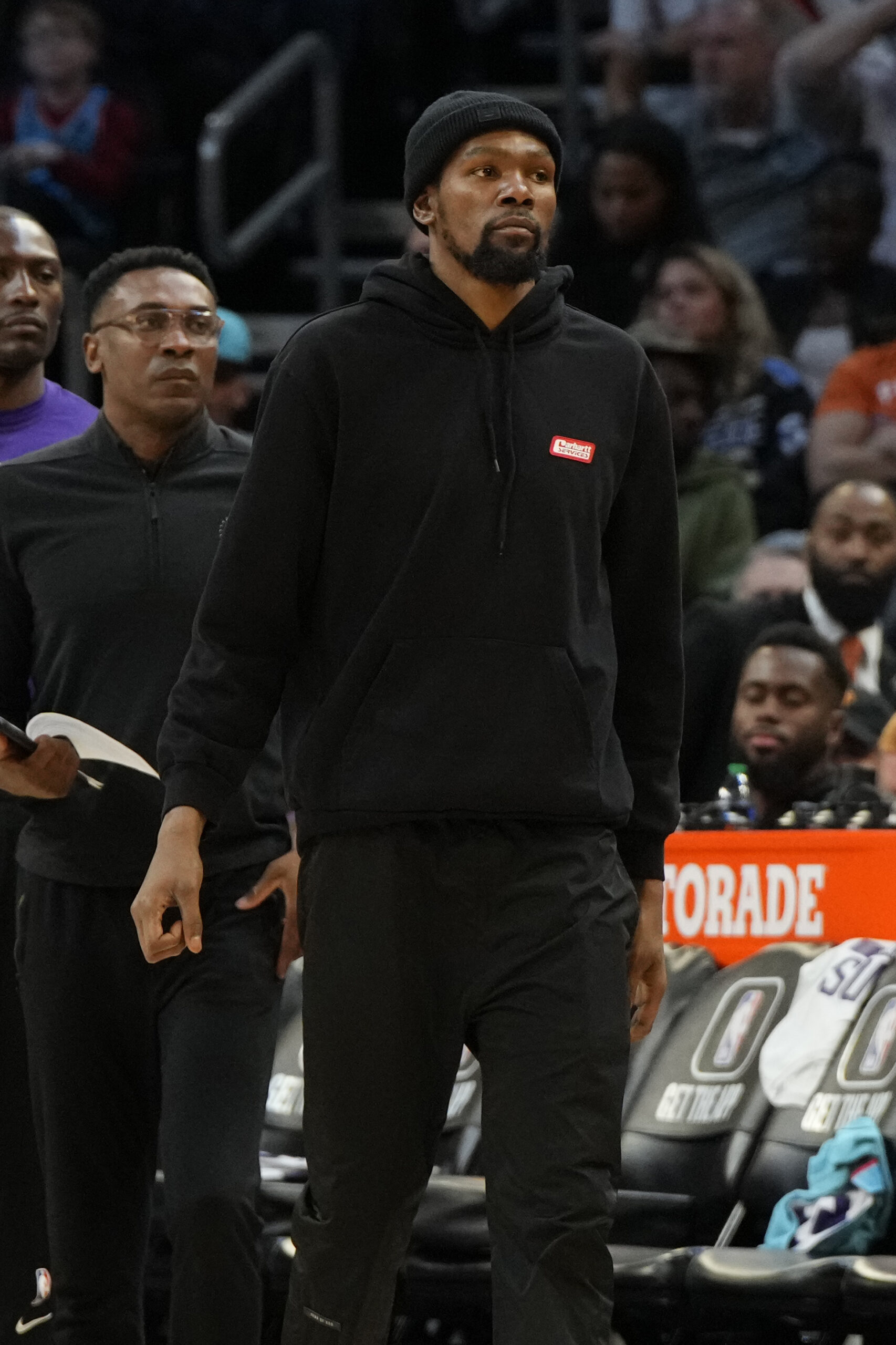 Injuries are the only way the Suns aren't playing in the Finals. They are better than any team in the East before Durant even plays his first game. The West, well, that's a different story. Durant, Booker, Paul, and Ayton for 30-38 minutes a night in late April, May, and June should be enough. What about the role players? Ross, Warren, Payne, Lee, Biyombo , Craig, Okogle. How far back does head coach Monty Williams scale the rotation?
I'll be on the road doing shows around the Suns starting Tuesday in Charlotte and then on to Chicago…
Jonathan Gannon seems to have a good sense of humor. That is a good trait for the position he's now in. Get used to hearing the new Cardinals head coach use some form of the phrase, "Whenever Kyler is healthy to play, that's when he'll play" ALOT between now and September…
Emerging Valley star Corbin Carroll signed every last autograph along with the left field line 15 minutes before Saturday's spring training first pitch between the Diamondbacks and A's. At 1:05 he lined a single to left to lead off the game; two pitches later, he stole second and eventually scored on a sac-fly at 1:12.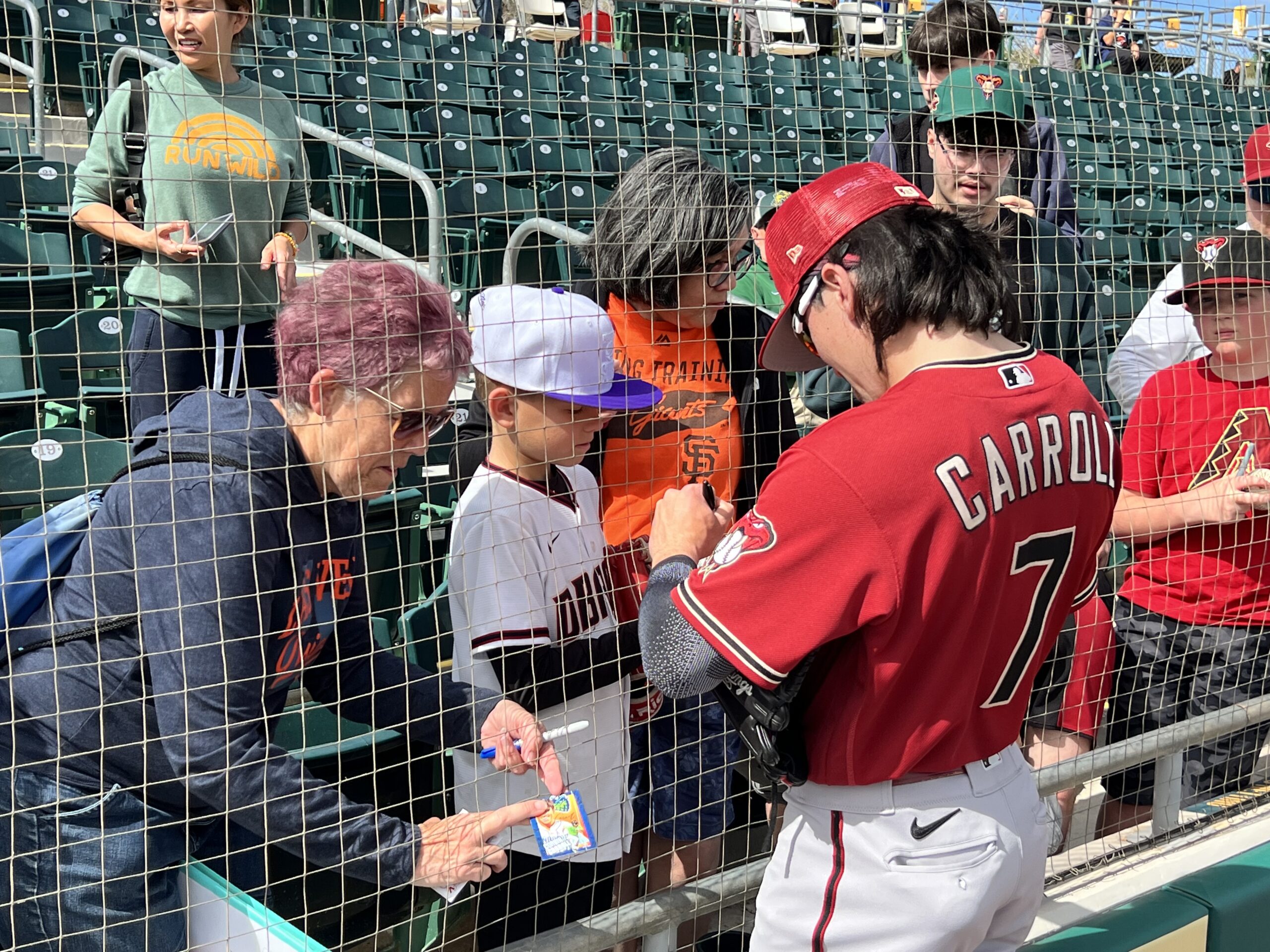 As he left the autograph seekers, I walked with him and commented how well he handles himself in that situation. "I love doing it" he said with his infectious smile. More to come…
Civic groups like the Mesa HoHoKams and Tempe Diabolos make spring training games efficient for fans. You may not think much about who's directing you to park or take your tickets at the gate, but spring training isn't as seamless for the Valley without those volunteers…
MLS Commissioner Don Garber keeps mentioning Phoenix as a possible expansion city, but he does it after leading with Las Vegas and San Diego as the leading contenders. Frustrating…
Turf football fields in the Chandler Unified School District this fall, but assistant coaches tell me only Basha and Hamilton will have turf for the upcoming season…