Charlotte– Kevin Durant will make his Phoenix Suns debut Wednesday night here against the Hornets. He's been out of action since January 8th, because of an MCL sprain in his right knee.
Durant spoke about his comeback after Tuesday's practice. "Feel great, I look forward to getting this opportunity to play again. It's been a long time; I was having fun out there before I got injured. I'm looking forward to going out there and pick up where I left off"
Monty Williams – "there's excitement, there's everything that goes with it, but for me, allowing him to blend and figure out things that we do but also learn from him based on his skill set, experience, and IQ of the game, it's a great opportunity for us to grow."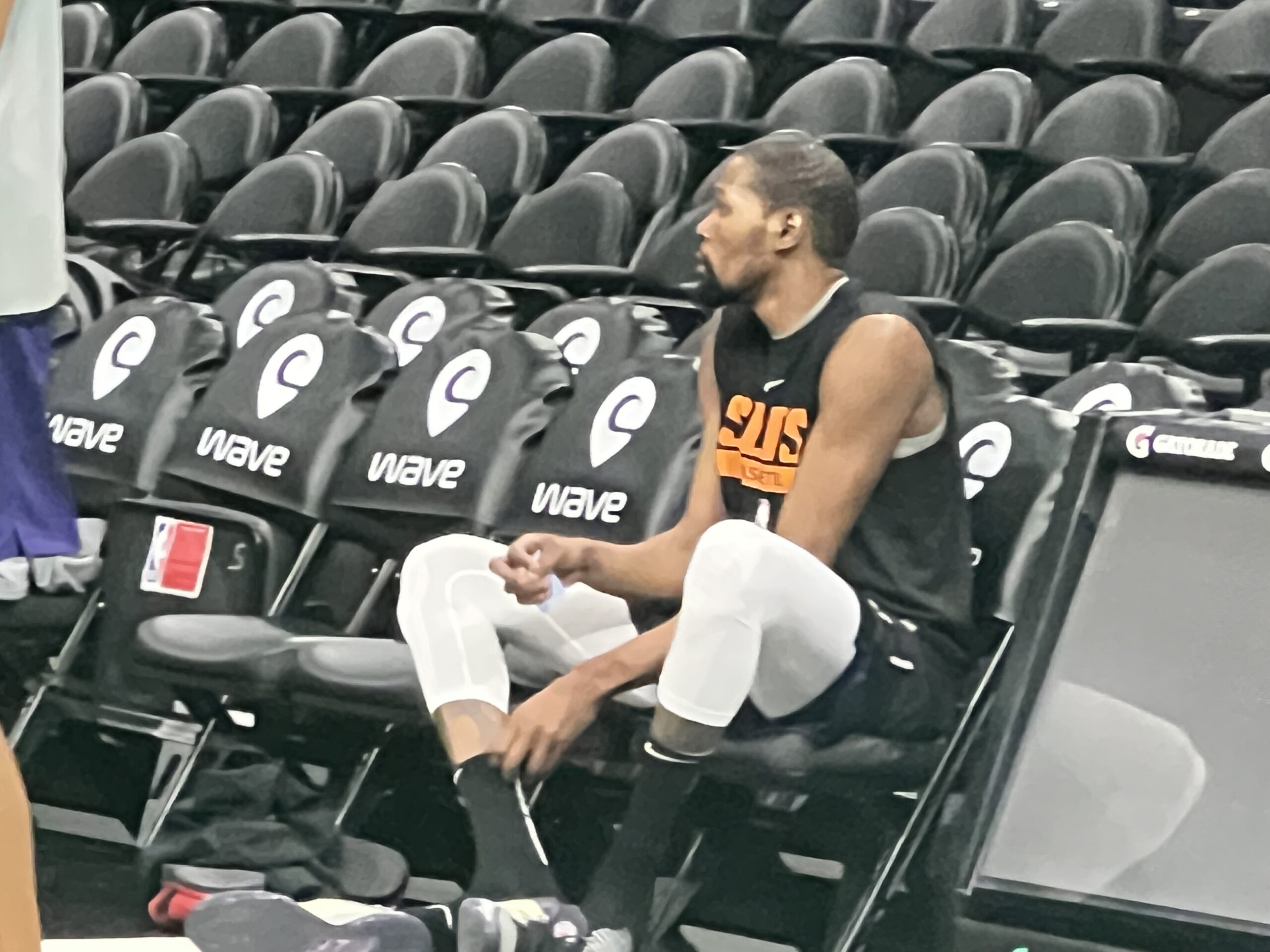 While the 13-time all-star hasn't been able to play since coming over in the mega-trade from Brooklyn on February 9th, he's been learning about his new team. "There's great enthusiasm for the game, if a problem arises everyone is talking about it, there's no simmering or lingering too long which is always a good thing, but the energy of the group stands out the most".
I asked Devin Booker, who is now in his eighth season with the Suns, about lining up with Durant. "I don't take it lightly; it's the same thing when Chris(Paul) came here, coming from a rebuilding organization my first year; it was a cycle of ten-day contracts and young players coming through; now we have established Hall of Famers, so two ends of the spectrum. I never thought this day would come to be honest".
Williams – "As far as integrating Kevin, it's going to be times where there may be hiccups or things like that, but that happens in a normal game, so I don't think that's something that should be surprising."