Jason Mohns, one of the most decorated high school football coaches in the country, informed his team Monday morning he is stepping down as Saguaro head football coach and plans to join Kenny Dillingham's staff at Arizona State as the team's tight ends coach.
During his 11 seasons at Saguaro, the Sabercats won seven state championships and tallied a 123-19 record. The team appeared in nine of the last 10 state championships. The only exception in that run was in 2020 when the team could not proceed in the playoffs due to a COVID outbreak on the roster.
Mohns coached some of the best high school players to come through the state including NFL players D.J. Foster, Christian Kirk and Byron Murphy as well as All-Americans Kelee Ringo, Quintin Somerville, KJ Jarrell, Bram Walden and Luke Rubenzer. He helped countless players navigate their recruitments, and Saguaro was often a first stop for college coaches recruiting the state.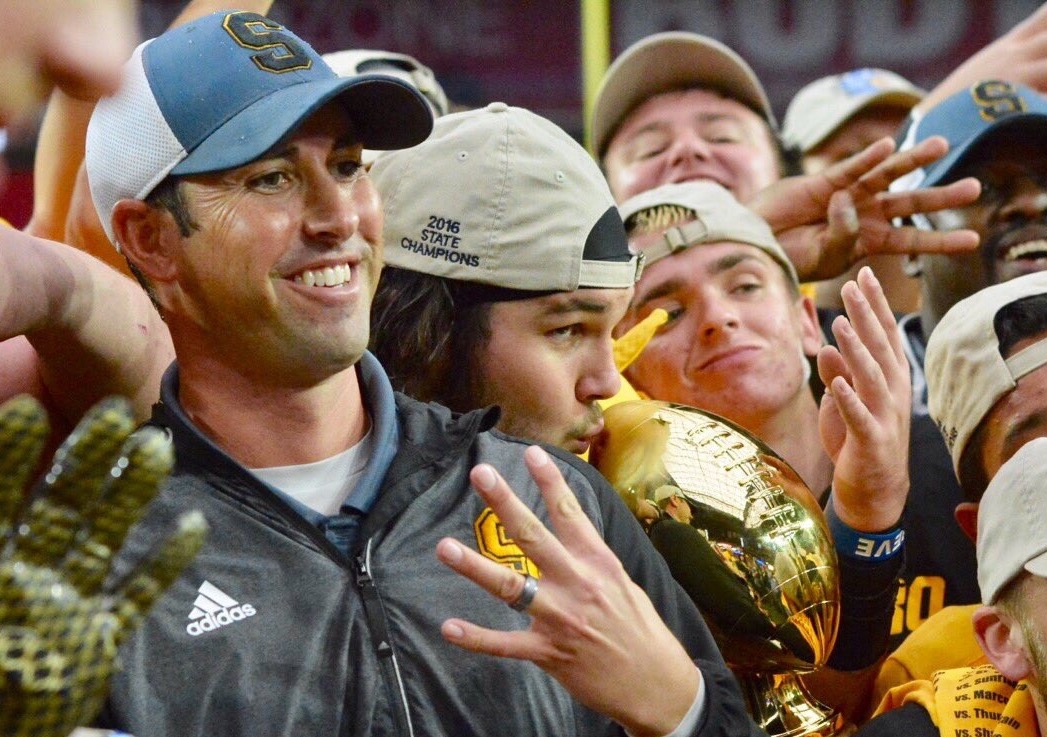 The Open Division would not be in existence if not for Saguaro's accomplishments under Mohns. The Sabercats' domination of the 4A division pushed the AIA to create the opportunity for the best eight teams in 4A-6A divisions to compete for a state title and to crown a true Arizona champion. The Sabercats appeared in the Open Division finals in three of the four years of its existence, winning the title in 2021. The only time they did not make the finals was in 2020 due to a COVID outbreak.
Jason Mohns – Another Big In-State Addition
Mohns joins a staff with deep in-state ties including some of the most accomplished high school football coaches in Arizona. Mohns, ASU assistant head coach Charlie Ragle (Chaparral) and running backs coach Shaun Aguano (Chandler) combined for 14 state titles as prep football coaches.
If there was a Mount Rushmore for Arizona high school football coaches – at least in the modern era – these three would be on it. They are all now on Dillingham's staff looking to revitalize in-state recruiting and make Arizona State a player in the Pac-12.