Shawn Purdy was at a swap meet in Mesa on Sunday afternoon, running his company, Fantastic Pools, and Spas. A booth across from his had the TV on the World Cup matches in the middle of the day. After 2 pm the World Cup ended, and American football took over the tube. Miami vs. San Francisco. Purdy made his way over to the man at the booth after the game was already in progress. The man asked him something about the game, and Shawn explained that his son, Brock, was a quarterback for the 49ers. At that time, Brock showed up on the TV set, and at that moment, Shawn realized his son was in the game.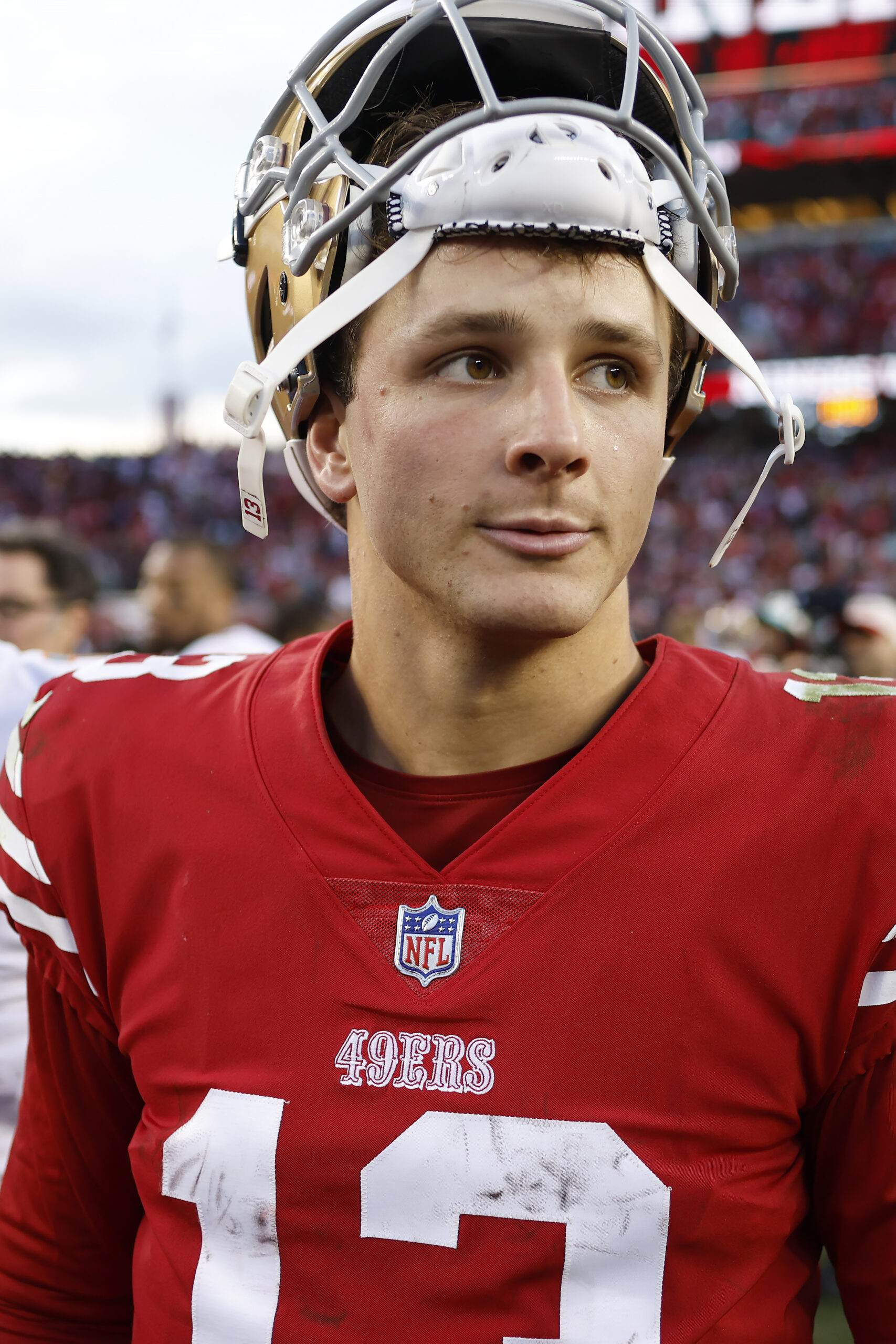 As Shawn told me earlier today, there was a potential customer that came along to his booth while Brock was in for Jimmy G. This customer was asking all of the usual spa questions, and Shawn doesn't remember any of them a day later. He was thinking about his son. He did actually sell one while his son was on the field. Fortunately for Shawn, halftime hit, and he could bolt out of Mesa and start his journey home. As he tells it "of course, there were cars side by side on the road to our home, and I couldn't get around them."
Once he got to his house, the neighbors were already in the home. I've been to the Purdy's home more than once when there's an event going on, and this was…an event…
24 hours later, all Shawn could do is laugh about the events of Sunday. It's. a low-key family with a low-key badass son who's an NFL quarterback.
Brock wears the number 13 for Dan Marino. Shawn tells the story of when Brock was born, the first football game that dad held son was the Jets v Dolphins. By the way, Marino was at the game yesterday, watching Purdy do his thing. Mr. Irrelevant now gets Tom Brady and Tampa Bay this Sunday. The journey continues…