Xavier Guillory lost his father, Raphael, to colon cancer on November 29th, 2020.
One of the last lines his father told the incoming Sun Devil wide receiver was. "cancer didn't beat me. I won this battle."
Much of what drives Guillory to be a future NFL player comes from the formative years with his dad in Spokane, Washington. "Dad recognized my talents at a very young age. He put me in a cross country as a third grader, and I would toast the sixth graders". As an eleven-year-old, X would become an All-American in the 800-meter Junior Olympic circuit. Dad would take him on five-mile runs. "Dad was my workout partner", he would say with more than a hint of emotion in his voice.
Living in Spokane meant Raphael would drive X five hours to Bellevue, Washington, for 7-on-7 tournaments looking to expose his son to more competition. His first college offer came from South Dakota State. X was a 2019 graduate of Lewis and Clark high school in Spokane. After a short stint at the Air Force Academy in Colorado Springs the following fall, X would return closer to home and enroll at Idaho State. "Dad started to get sick. I mean, I knew cancer was bad, but I figured that he'd get better over time, I was 19, and dad was diagnosed with Stage 4 cancer. He didn't want me to see him lose strength, he told me "I'll be here to watch you."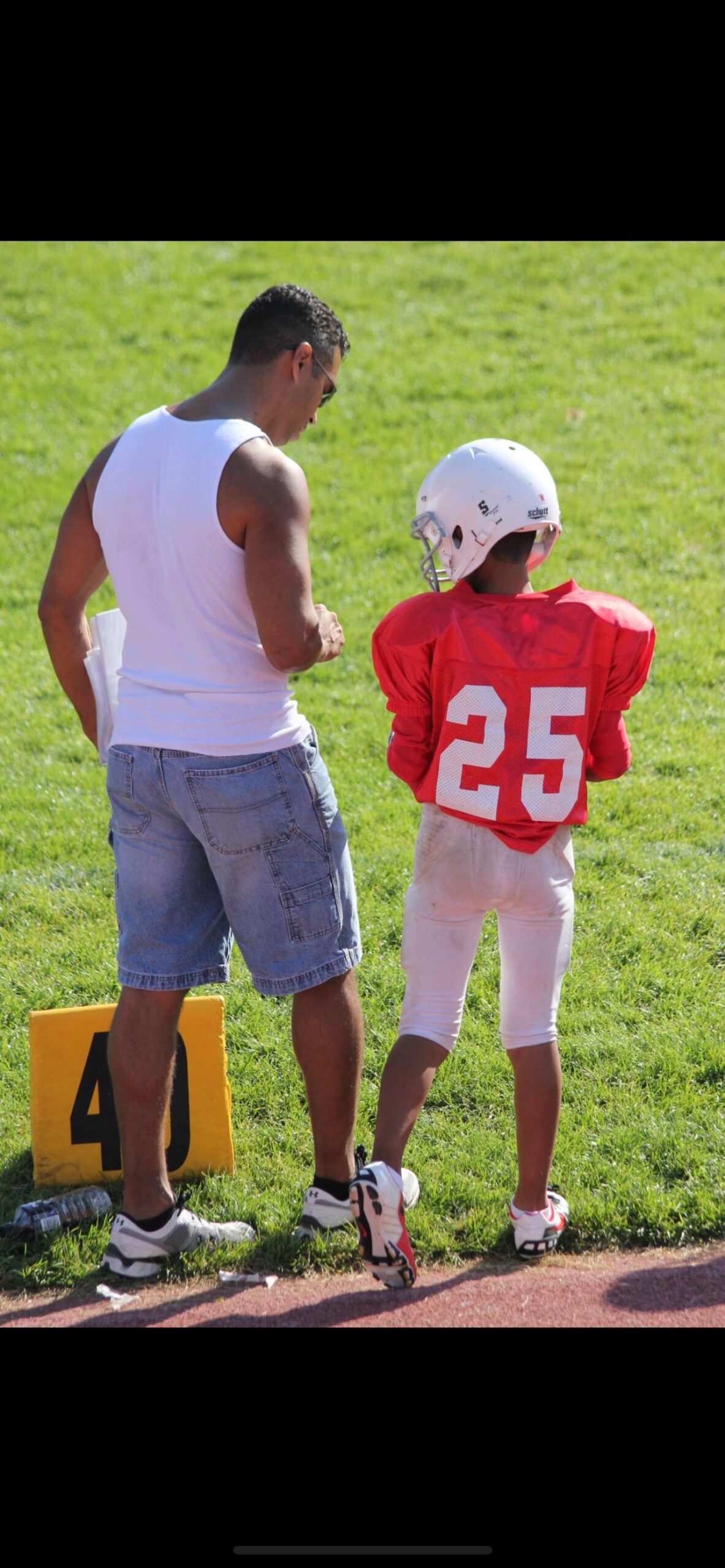 Raphael would still try and work out with X , which led to this moment in 2020, "son, if I'm going to go out, then I've going to go out fighting." One night at the kitchen table, "Son, I need you to be a man now and take care of your sisters" X has four sisters.."We're a family of faith, so I'm thinking dad did everything right. Why did he have to go through this?" He told his dad that he would take care of the family and one day play in the NFL. "Dad didn't want to see me lose strength." X rattled off several moments in the final days of his fathers' life. Days that are imprinted on him to this day.
"Dad called and said the chemo stopped working"
"Dad started to break down in the middle of a Dennys. It was the first time I'd seen him do that."
"Son, I don't want you to come home because I don't want you to see me like this."
X had to help him up the stairs because it was difficult for him to walk on his own.
Raphael would pass on November 29th, 2020. Xavier was 19 years old. X wouldn't get on the field for Idaho State in the last four games of the season. He wasn't eating right, and his football dreams didn't look too encouraging.
Charlie Ragle named head football coach Idaho State, December 10th, 2021.
"I thought I'm going to give him a shot," X said of Ragle. "I lost weight, did field work, strength work. I really changed my body. It was great to be winning everything. I got down to 198 and was at 4.5 percent body fat, and the new head coach noticed.
"X's struggles weren't about football," said Ragle. "He was still trying to figure it out." The head coach would know the pain that Guillory would be feeling, having lost his father to cancer too. "It's the emptiness you feel when you wake up every day," Ragle would say. Their story of loss was a bond. "He helped me a lot," X would say. Ragle-"once I saw how hard he worked, I knew he had a chance to be special."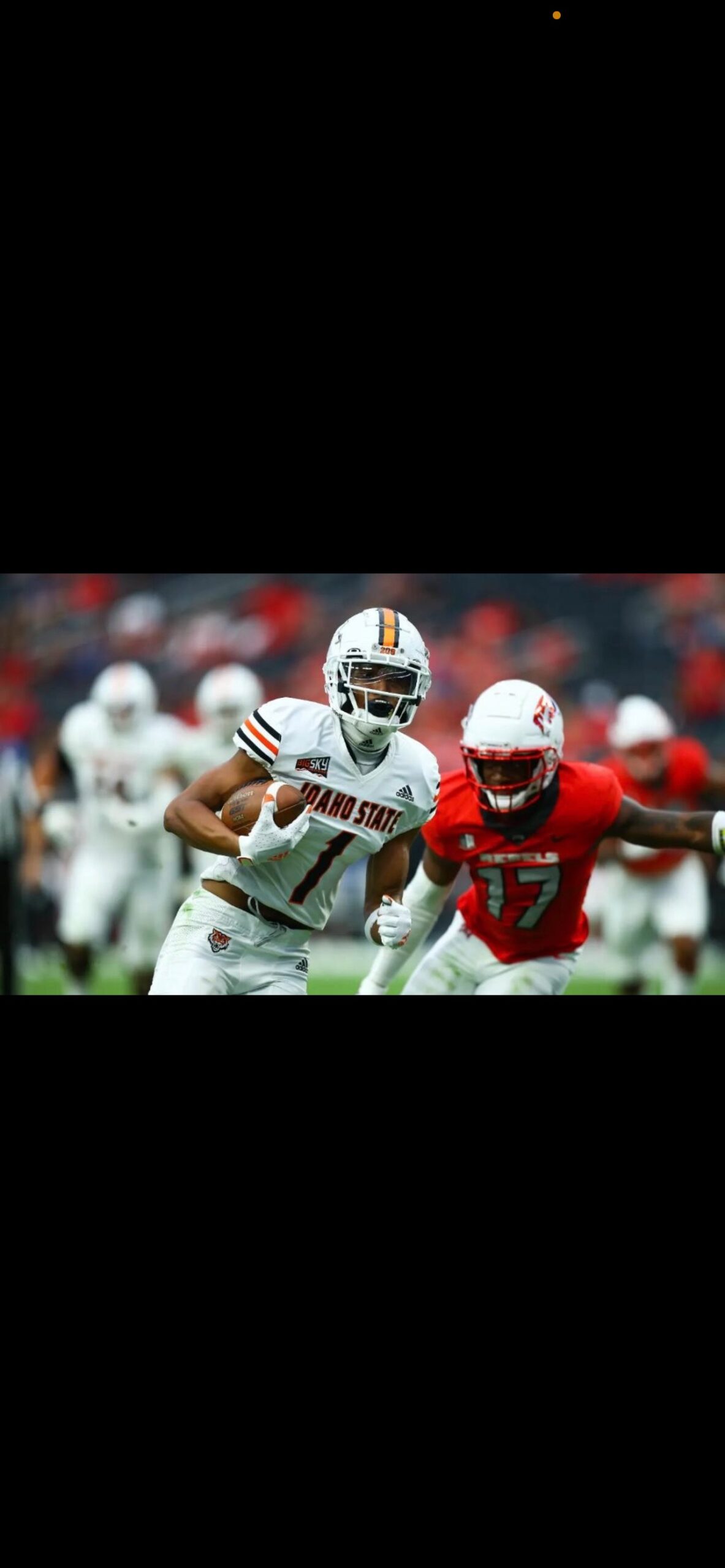 On the field in 2022, Idaho State would finish 1-10, but Guillory would grow into a 6-foot-2 productive wideout that would enter the transfer portal. Ragle would leave ISU and accept the assistant head coach position at Arizona State on Kenny Dillingham's staff. One of his first calls was to X – "Coach Ragle gave me an offer to Arizona State thirty minutes after he left Idaho State." Guillory had started to pop up on Power Five college programs' radars and was in demand. He also remembered the conversations with his father, and it resonated with the opportunities presented to him by programs like Oklahoma, Oklahoma State, Louisville, and Washington State, which were in on him. "It's a competitive world. I had to put on my serious helmet,"
At first, Arizona State wasn't going to be his final destination. " I was going to visit Oklahoma State, but there were issues with the weight of the plane because of weather concerns, so the flight was canceled. Oklahoma said they weren't going to do a visit till January. I had canceled Arizona State at first, but they kept on me". In the world of recruiting, you never know who or what may help make a decision for a player. New Sun Devil offensive coordinator Beau Baldwin knew Rapheal Guillory, "my dad liked Beau, they would play old-man basketball" when Baldwin was the head coach at Eastern Washington. Baldwin would have a moment with X this past season when Idaho State played at Cal Poly. Baldwin was the head coach of the Mustangs and spoke to X after the game about the loss of his father. "Coach Baldwin told me how he lost his dad when he was around 12 years old, so he understood where I was coming from. I really appreciated that".
COMMITTED 🏴 pic.twitter.com/g3X595mbA5

— Xavier Raphael🪶 (@GuilloryXavier) December 23, 2022
X visited Tempe. "I really liked Coach Samples. Coach Dillingham has an offensive brain like a computer. It was very impressive that they never gave up on recruiting me". X signed his letter of intent on Friday. He'll major in sports management and psychology. "I want to help players, and mental trauma is real, I know." He'll report on January 6th and wear #1, replacing X Valladay, who is off to the NFL.
As we were finishing our call, I asked X if there was anything else he wanted to add. "Dad always liked Arizona State. He had these old ASU shorts he'd wear. He'd be head over heels that I am going to be a Sun Devil."
"I don't have time to mess around. I'm going to act like a pro because I want to be a pro; it's going to be fun".