UCLA led Arizona State 42-18 with 6:03 to go in the third quarter. Most of the fans in the stands made their way out to Mill Avenue, but interim head coach Shaun Aguano would not let his team quit, cutting the gap to 42-36 in the 4th quarter only to fall 50-36 to the 12th ranked Bruins.
The story of the game was the lack of defense by Arizona State. UCLA rolled up offensive numbers that were simply hard to believe.
-572 yards of total offense
-402 rushing yards
-9-11 on third-down conversions
The Bruins put up the big numbers without their star running back Zach Charbanout, who was held out of the game for unknown reasons.
Meantime, the Arizona State offense was able to 36 points, which would be enough to win many games for most teams. Quarterback Trenton Bourguet showed plenty of moxie in the loss, completing 38-49 for 349 yards and two scores.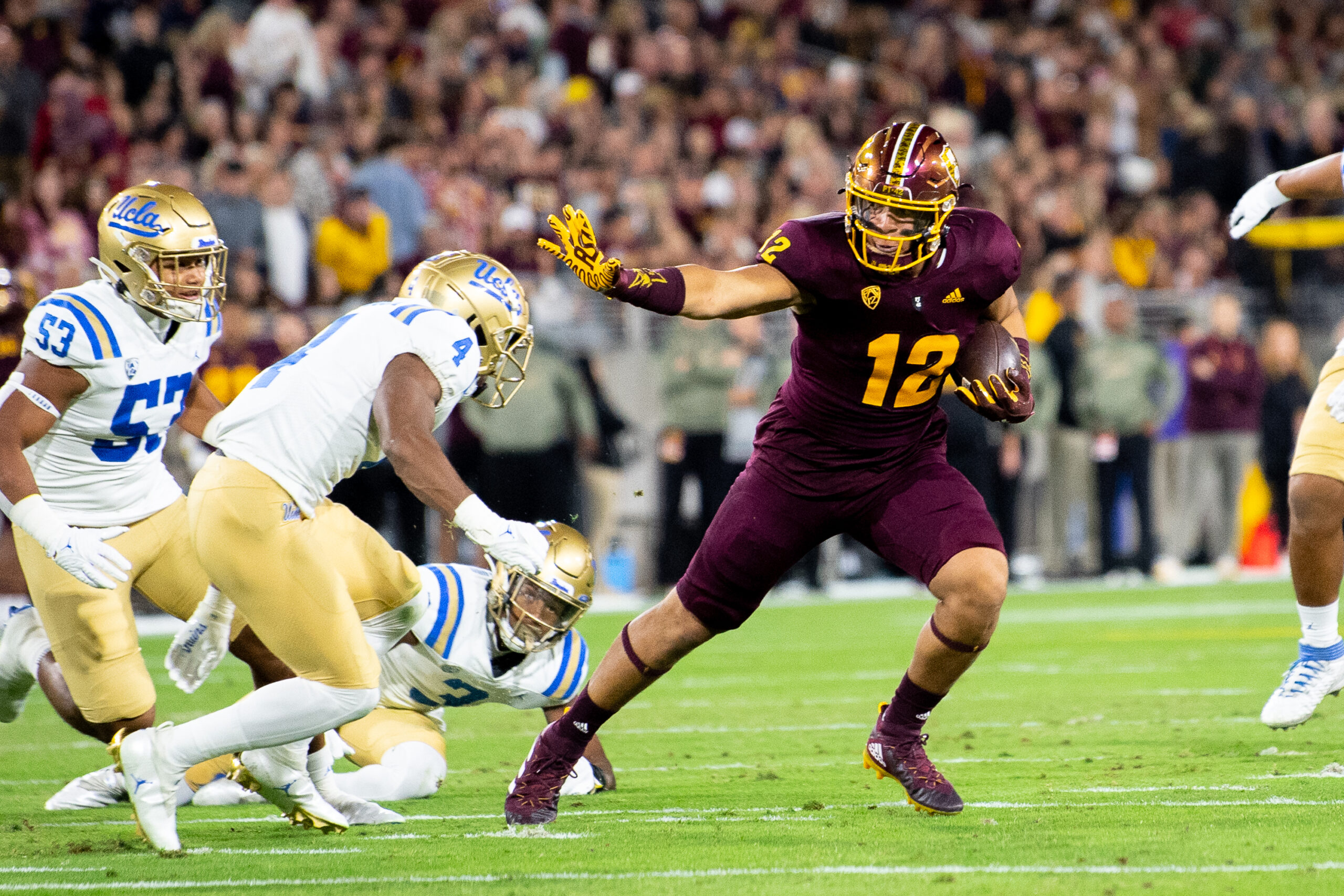 With the loss, Arizona State must win its final three regular-season games to become bowl eligible. The Sun Devils play at Washington State next Saturday afternoon.