By Zach Alvira
The Arizona Cardinals were in control.
They had a seven-point lead with 11 minutes remaining in the fourth quarter against the Los Angeles Chargers. They got the ball back three times, twice with less than seven minutes remaining. All they had to do was run the clock, but they punted both times after picking up just 8 total yards in six plays.
It was then up to the defense, a unit that had four sacks and hit Justin Herbert 13 times throughout the game. But they were gassed and couldn't get it done.
The Chargers, however, did. Herbert found Austin Ekeler for a 1-yard score to pull the Chargers within a point. Head coach Brandon Staley then went for the win with a 2-point conversion that they converted with ease to beat the Cardinals 25-24.
"Had our chances. I think both teams played well enough to win," Cardinals coach Kliff Kingsbury said. "They made plays at the end, and we, unfortunately, didn't. We got it back twice and went three and out. Can't do that against a good team."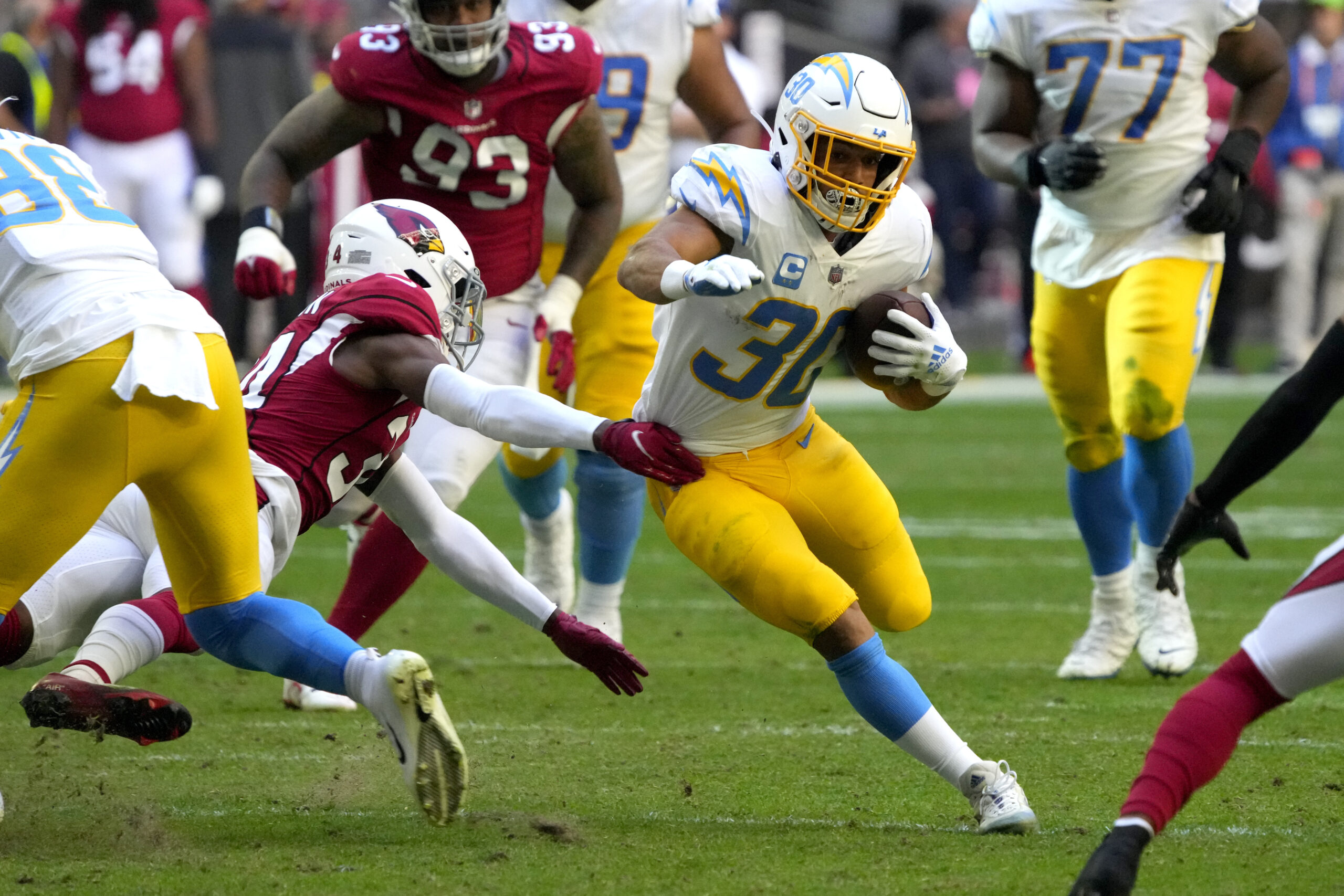 The Cardinals looked well on their way to securing their fifth win of the season early on.
The offense came out firing on all cylinders, at one point averaging over 10 yards a play. The Charger had no answer for the run game behind James Conner. And even when the Chargers' defensive line pressured Kyler Murray on passing downs, he found ways to escape with his legs.
Hollywood Brown made an impact early in his first action since injury. Robbie Anderson recorded a catch. DeAndre Hopkins identified a corner blitz, got around a linebacker in coverage, and spun his way into the end zone in the first quarter.
Even when the Cardinals gave up a fumble on their first offensive drive and were forced into a field goal in the third, they seemed to have control. But the Chargers never went away.
"Just felt like we were going to win that game," Murray said. "Offensively I felt like we played well until the fourth quarter. We didn't finish."
Herbert connected with Keenan Allen for their first score of the game in the second quarter. Los Angeles then took the lead when DeAndre Carter was left wide open down the sideline.
Arizona took back the lead with a touchdown of its own when Murray scrambled for a 5-yard score. But coming out of the half, Matt Prater missed a field goal. The Chargers used the miss to tie it.
Murray led the team down the field and found Conner for a 6-yard touchdown. It was at that point the Cardinals appeared to have officially taken over the game for good, especially with constant pressure on Herbert. But an overturned interception by Zaven Collins — the second turnover that was overturned in the Chargers' favor — gave Los Angeles life.
That, combined with the three-and-out possessions by the Cardinals late in the fourth quarter, allowed Herbert to move his team down the field to eventually secure the victory.
Murray finished 18-of-29 for 191 yards, three total touchdowns, and an interception. Connor rushed 120 yards and a pair of touchdowns. It was the 10th time in his career he rushed for over 100 yards. Hopkins had yet another big game with four receptions for 87 yards and a score.
But they still couldn't come up with a first down in crunch time to secure the win.
"The whole game we kinda had what we wanted," Murray said. "Our four-minute offense execution lost us the game. I don't think our defense should've been in that position. We had three chances, three drives to put it away and didn't."
Now 4-8 heading into the bye, Kingsbury said they would take time off to evaluate the film and hopefully get key players back into the rotation after injury.
While his job security has come into question in recent weeks by the media, he said Sunday after the game he wasn't concerned. The Cardinals' playoff chances have been reduced to a sliver, if that.
And while Kingsbury believes his team played with high energy and good enough to win Sunday against the Chargers, they couldn't get it done. Yet, he believes his team's best football is still in front of them.
"It's all about trying to get better at this point," Kingsbury said. "I still think our best football is in front of us and that's what we talked about. We gotta find a way to maximize who we are, what we put out there these last five weeks we've gotta rest, recover and go from there.
"That type of game, that type of loss when you play that hard, have moments where you look really good – you've gotta build off that somehow and be better these last five weeks."