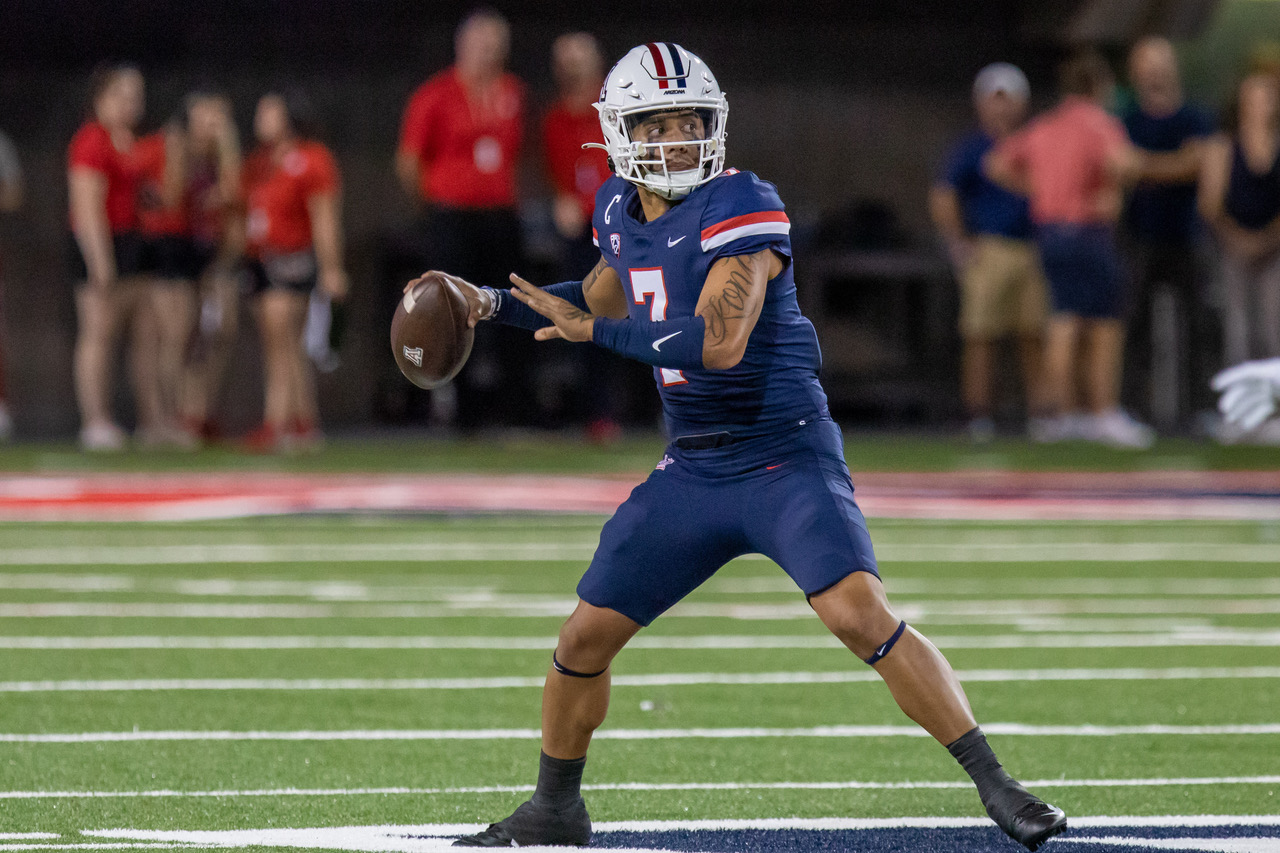 In terms of potential candidates for the Sun Devil job other than Aguano.
Oregon offensive coordinator Kenny Dillingham had a good night vs Stanford. Lot of dots are connecting Dillingham top the job. If Oregon keeps winning, I would think he'd be in the favorite position.
Please don't waste my time or your time by floating Urban Meyers name. Great for web clicks, not reality for the job…
Carolina Panthers head coach Matt Ruhle would be a strong candidate but he's still employed. That may change in the coming weeks. Panther fans are reportedly getting restless with Ruhle. The Cardinals indirectly could help the Sun Devils coaching search with a win on Sunday,…
Deion Sanders. Soooo, if Deion were interested and able to get the head coaching job at Arizona State, the Sun Devils 2023 season opener against Southern Utah would be on Prime Time….
Interesting to see what the NCAA did to Air Force football this week for violations during COVID. I think this is important for Sun Devil fans to know. https://www.ncaa.org/news/2022/9/29/media-center-air-force-football-committed-recruiting-violations.aspx
Longbow Golf club operator Bob McNichols closed out his run with the popular Mesa course on Friday, selling to Thompson Golf Group. I've known Bob for many years, and he's done so much to grow the game in the junior, high, school, college, and adaptive levels. I played Longbow on Wednesday(not well), but it's always a good stop. I have a feeling that Bob won't be too far away from the game…
My Open Division high school football teams in the first week of October in no particular order -Liberty, Chandler, Hamilton, Basha, Casteel, Desert Mountain, Centennial, Saguaro. Now, how many more losses could Saguaro take before they are out? What about a school like Highland? Casteel hosts Chandler this week. If the Colts win one of their Premiere Region matchups against Basha, Hamilton, or Chandler they should be in. Basha v Liberty this Friday is the place to be…
Philadelpia Eagles come to the Valley next Sunday. Will they be on the Super Bowl teams? Former Cardinal Seth Joyner, now doing TV in Philly, will be with me on Monday's show…
Will Kyler outrush Baker Sunday?…