Jake Plummer is living his best life in Boulder, Colorado.
The ASU football legend's property backs right up to the Flatirons. He is a co-founder of Umbo, which sells mushroom supplements and bars for medicinal purposes. More on that in the coming weeks.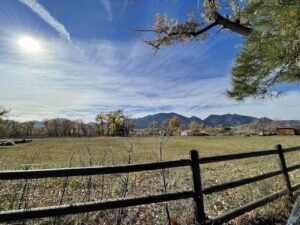 He's enjoying life raising his three kids. The big item on the schedule this weekend was pumpkin-carving with the family.
But Plummer also took some time to visit with some ASU players when they were in town to play Colorado. He knows what it's like to have a season that didn't meet expectations. He also knows what an opportunity that can be.
"I reminded them that my sophomore year we were 3-8," Plummer said. "It was really hard. I was working as hard as I could, playing as hard as I could and doing everything I thought I needed to do to help this team win. Yet, we weren't winning ball games."
Just two years later, the Sun Devils were in the Rose Bowl and Plummer was a Heisman Trophy finalist. The former quarterback wants to share a simple message from that experience: Play for each other.
"I don't try to spit too much at them, but remember this is a game," Plummer said. "Whether you win or lose, do you love football? If you really love it, yes, winning is the goal. But it shouldn't matter. You should still play your ass off and play your heart out for the guy next to you."
He also was able to spend some time with interim head coach Shaun Aguano. The two have known each other for a couple years now, dating back to when Aguano was head coach of Chandler High School.
The interim head coach has impressed Plummer with the foundation he has set since taking over the program.
"He's trying to build accountability, kids being on time and making it something that's important," Plummer said. "How can you go win ball games if guys aren't showing up on time and they're not putting in the effort that's necessary to do something special?"
Plummer said the next head coach needs to see Tempe as a long-term destination and will need time to build up new traditions and identity.
"It needs to be somebody that can bring people together and have good, strong character to build on," Plummer said. "Why shouldn't it be Coach Aguano? It seems to me that he has the drive and the desire to be granted this gift he just received to be the interim head coach. He's hungry. He wants it. He's going to work his ass off."
Finishing strong in the final month of the season against two ranked opponents and an in-state rival will help Aguano's chances to get that interim tag removed, and a vote of confidence from a Sun Devil legend certainly doesn't hurt.