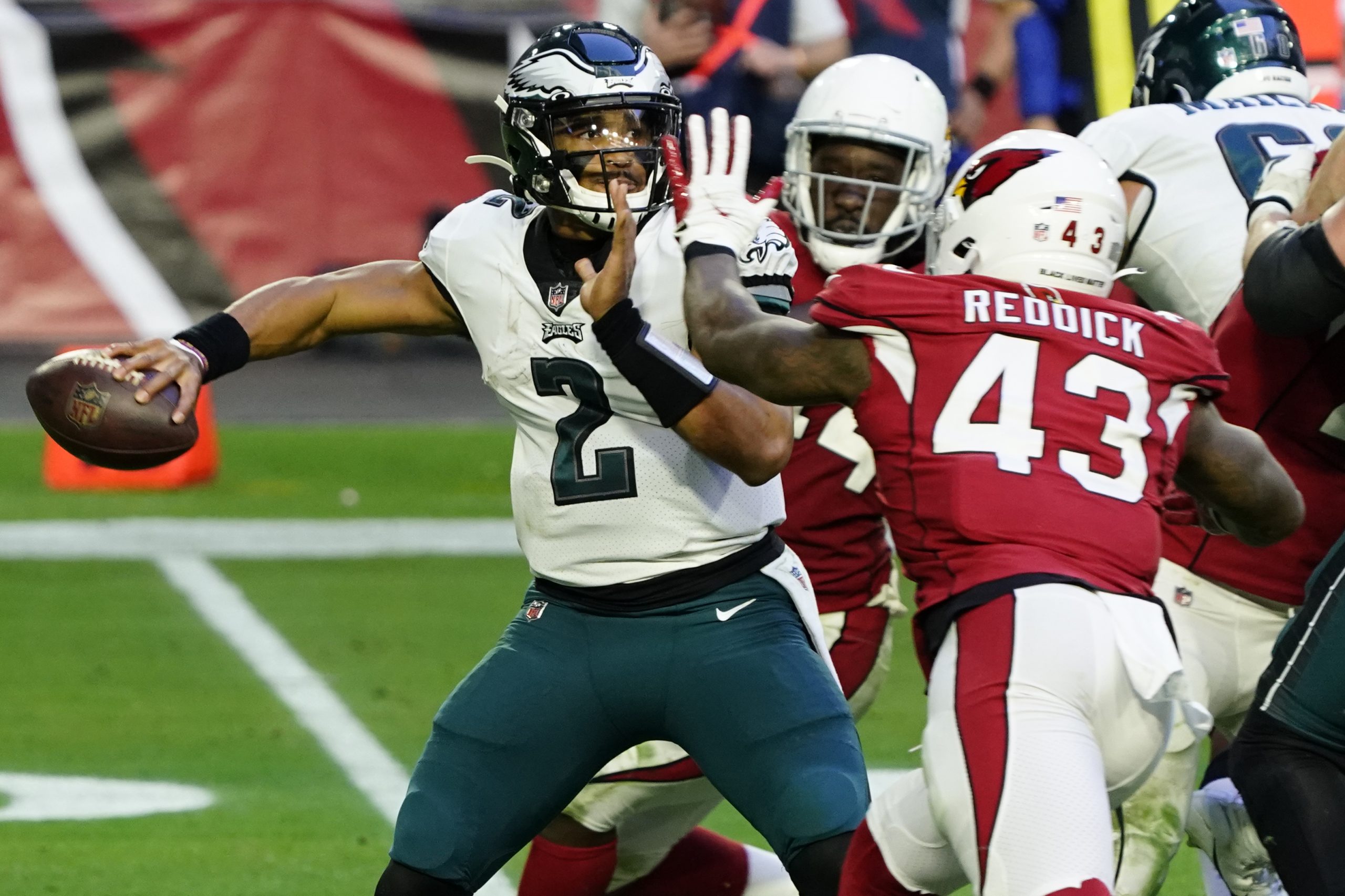 8. Julio Jones (75/1) has received the most money (17.2%) to finish with the most receiving touchdowns in the NFL this season.
9. The Buccaneers (275/1) have received the fourth-most money to finish with the NFL's worst record, only behind the Seahawks (+650), Bears (+600) and Browns (50/1).
10. There are a total of 100 betting options of players under 100/1 to lead the NFL in either passing, rushing or receiving yards. The only one to not receive a single bet? Melvin Gordon to lead the NFL in rushing yards at 80/1 after originally opening at 25/1. Gordon has received multiple bets to win NFL MVP (current odds at 500/1), though, Mark Andrews is pretty close to joining that infamous club as well, as the Ravens tight end (40/1) has only collected 2 overall bets for $1.50 to lead the NFL in receiving yards.
11. Allen Lazard has received the most OVER bets among all players for both season-long receiving yardage (currently 700.5, over -115/under -115) and season-long receiving touchdowns (currently 5.5, over -115/under -115) props.
12. The most popular player prop where one side has received 100% of the action? Lazard over touchdowns has gotten 68 bets while his under hasn't received a single wager yet. Interestingly, Cortland Sutton over touchdowns (5.5, over -130/under +100) has received 67 bets and even more money than Lazard over touchdowns… and Sutton under touchdowns hasn't received a single bet either.
13. Trey Lance over rushing yards (currently 615.5, over -115/under -115) has received the most money of any season-long player prop. In second place for most money? Lance under rushing yards.
14. The Titans (+100 YES/-120 NO) have received the most tickets and handle to miss the playoffs this season. Tennessee has received 15.3% of tickets and 19.1% of handle for all 'NO' playoffs handle among all 32 teams.
15. There are two teams who lead the way with four players that have each received double-digit NFL MVP bets: the 49ers (Trey Lance, Jimmy Garoppolo, Deebo Samuel and Nick Bosa) and the Rams (Matt Stafford, Cam Akers, Cooper Kupp and Aaron Donald). The 49ers are the only team with six players to get an NFL MVP bet, those first four along with George Kittle and Elijah Mitchell.
16. It's neck-and-neck for the top spot for most money for NFL MVP. Justin Herbert (+900) sits at 12.77% of the total dollars wagered, just edging out betting favorite Josh Allen (+700) at 12.67%.
17. Trey Lance, who opened at 200/1 to win NFL MVP, has received over twice as much money for NFL MVP than Patrick Mahomes (+750) and Aaron Rodgers (10/1) combined. Lance is now at 30/1.
18. There have been 108 bets of $1000+ placed on NFL MVP. None of them are on two-time reigning MVP Aaron Rodgers. In fact, every NFC North starting quarterback (yes, Kirk Cousins, Justin Fields and Jared Goff) has at least one $1000+ bet to win NFL MVP except for Rodgers.
19. The Bears (150/1) and Texans (300/1) are the only teams that haven't received a $1000+ bet to win the Super Bowl. The Bears are also the only team that has received more $1000+ bets to finish with the NFL's worst record than to win the Super Bowl.
20. What's the most evenly bet regular season win total? There are the same exact number of over bets and under bets on the Packers win total (currently 11, over -110/under -110). Besides each side being 50.0% for tickets, the over has the slight edge with 50.6% of the handle.
Only two other win total sides are below 55.0% in each category—Giants (7, over +115/under -135) over at 52.6% tickets and 50.5% handle as well as Jaguars (6.5, over +100/under -120) over at 53.4% tickets and 51.4% handle.
21. On the flip side for most lopsided, there are two win total sides getting over 90.0% for both the tickets and handle—Ravens over (currently 9.5, over -165/under +140) with 93.0% tickets and 90.2% handle as well as Saints over (currently 8.5, over -130/under +110) with 92.4% tickets and 93.9% handle.
22. There are only two win total unders receiving at least 70.0% of the tickets—Seahawks (currently 6, over +135/under -155) at 75.8% and Buccaneers at 70.3% (currently 11.5, over +120/under -140). There are also the only two win total unders to be drawing at least 80.0% of the handle, as the Seahawks are at 86.8% and the Buccaneers are at 83.7%.
23. Only one win total side has gotten the majority of the tickets, while the other side has gotten the majority of the handle. Titans (currently 9, over -105/under -115) over has brought in 50.8% of the tickets, yet the under has snagged 65.2% of the handle.