Documentary Produced by: Jordan Spurgeon (Executive Producer), Brandy Aguilar
Many people know Amyotrophic Lateral Sclerosis (ALS) as Lou Gehrig's disease. The one which led him to give his famous "Luckiest Man Alive" speech on July 4, 1939.
ALS is a neurodegenerative disease where part of the nervous system starts to die.
To date, there is no cure for ALS. So when Scottsdale native Cory Nochta found out he was diagnosed on October 19, 2020, he was devastated.
"It was obviously the worst day of my life," Nochta said. "When I was told of course I broke down with the doctor and could barely talk, but with the diagnosis of ALS, you know that not one person has ever lived from it. So, it's really tough at first."
Cory's Life
Nochta is used to living an active lifestyle. He was a multi-sport athlete at Shadow Mountain High School and played football at Phoenix College, where Ron Wolfley was his coach. By 2018, Nochta joined the Goodyear Fire Department.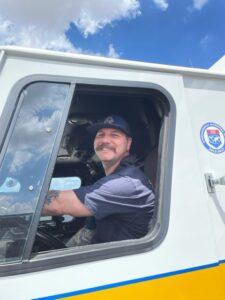 "Being a firefighter is one of the best things ever," Nochta said. "It's just amazing, plus you're hanging out with your best friends at work. You laugh together. You work out together. You eat together. You shop together, you do everything together."
Nochta's wife, Kimberly, is a nurse. They've been married for four years and have a blended family with four kids: Rypkin (12), Gaven (12), Griffin (10), and Anderson (9).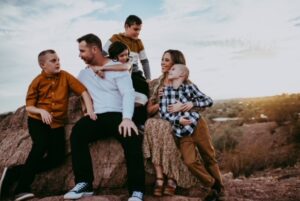 Kimberly does everything she can to support her husband through his good days and bad days, while also keeping the household afloat.
"It's truly so important for us to get the most of our time with him and for the kids to make all of those memories and have all the conversations and the talks and life things that they might not get to experience as a teenager or a college student and things like that," Kimberly said.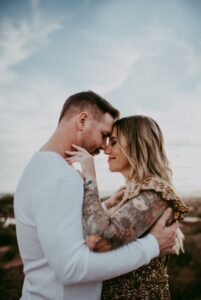 Wolfley reconnected with Nochta a few years ago when he coached his son's flag football team. When he found out Nochta was diagnosed with ALS he was gut wrenched.
Receiving Help
Wolfley wanted to help Nochta in any way possible. So he started a GoFundMe page to help raise money for his family. As of August 22, more than $41,000 has been raised. The fundraiser runs through the end of October.
"You just have to be around him," Wolfley said. "His passion, his will, his strength and his courage and the love that he has for his friends, for his family. Yeah, it was really easy to support. "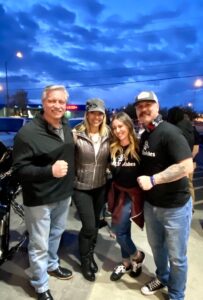 The Goodyear Fire Department is a constant shoulder for the Nochta family to lean on. Many of Nochta's closest buddies come over to hang out with him and offer their help with everything.
"We're there every step of the way, probably sometimes a little too much bugging him," Captain John Boyce said. "But that's just what we do and that's because we really do care about him."
Members of the fire department have taken Nochta to Suns games, Cardinals games, on road trips and have done a lot to be around him.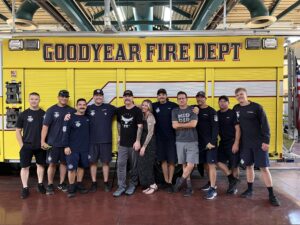 Throughout the filming of this documentary, Sports360AZ title sponsor Desert Financial Credit Union wanted to get involved by helping the family. So, they teamed up with the Arizona Cardinals to deliver one of their Random Acts of Kindness on August 12, by donating $15,000 to the Nochta family. They also gave the Goodyear Fire Department tickets and field passes to watch the Cardinals-Raven preseason game on August 21. There was pizza after the check presentation as well.
The Cardinals donated $10,000 and gave the family custom Nochta Cardinals jerseys. Marcell Shipp and Lorenzo Alexander also swung by to chat with the Nochta family.
"We started Random Acts of Kindness back in 2018," Desert Financial President/CEO Jeff Meshey said. "When we heard about this story, it was just a natural fit for us to want to get involved."
"They were very surprised and I think overwhelmed," Cardinals Vice President Nicole Bidwill said. "You can tell that they very much appreciate the support. It's a lovely family and my heart goes out to them."
The fire department also added an extra surprise during that event, presenting Nochta with a $25,000 check from the Arizona Public Safety Foundation.
What's Next?
Nochta is nearly two years into his battle with ALS. As things continue to get tougher for him, he plans on spending as much time as possible with his family and loved ones.
His advice to others fighting this disease:
"I would just take it day by day and be ready for the ups and downs. It's going to get progressively worse and surround yourself with loved ones. Whether that is your wife, your husband, your family, your friends, whoever can help you, surround yourself with them and don't be afraid to ask for help."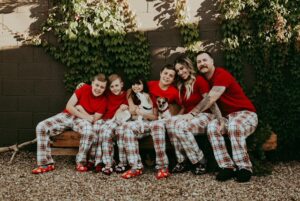 ---
SIDE BAR – Finding a Cure
While there is no cure for ALS at this time, HonorHealth Medical Director of Neurology Dr. Todd Levine said there are two FDA approved medications on the market that help slow down the disease. A third one is coming before the agency soon.
Levine also told Sports360AZ that HonorHealth is taking part in the first trial ever designed to prevent the development of ALS.
"It turns out that about 10 percent of people with ALS have a family history and by studying those families, we have been able to identify a number of genes that are very important in this disease," Dr. Levine said. "One gene is called SOD1. A company called Biogen just submitted approval for a genetic therapy to actually turn off the gene and to see if it can improve patients with ALS.
"So not waiting until somebody has symptoms and then treating them, but actually saying we know he's going to get it, let's try and treat him years before he gets it and see if we can stop him from getting it," Dr. Levine continued.
The Honorhealth Research Institute was 1 in 30 sites globally selected to be part of this trial. For more information about the trial, visit – Neurologic clinical trial – Biogen ATLAS 233AS303 | HonorHealth