I'm puzzled by the verbage put in his contract that could cost major dollars if Kyler Murray doesn't follow the "independent study" part of the new $230-millon agreement. I don't get the sense around town that the quarterback getting the new contract was met with a joyous sigh of relief. Instead, my circles are in the space of "we'll see".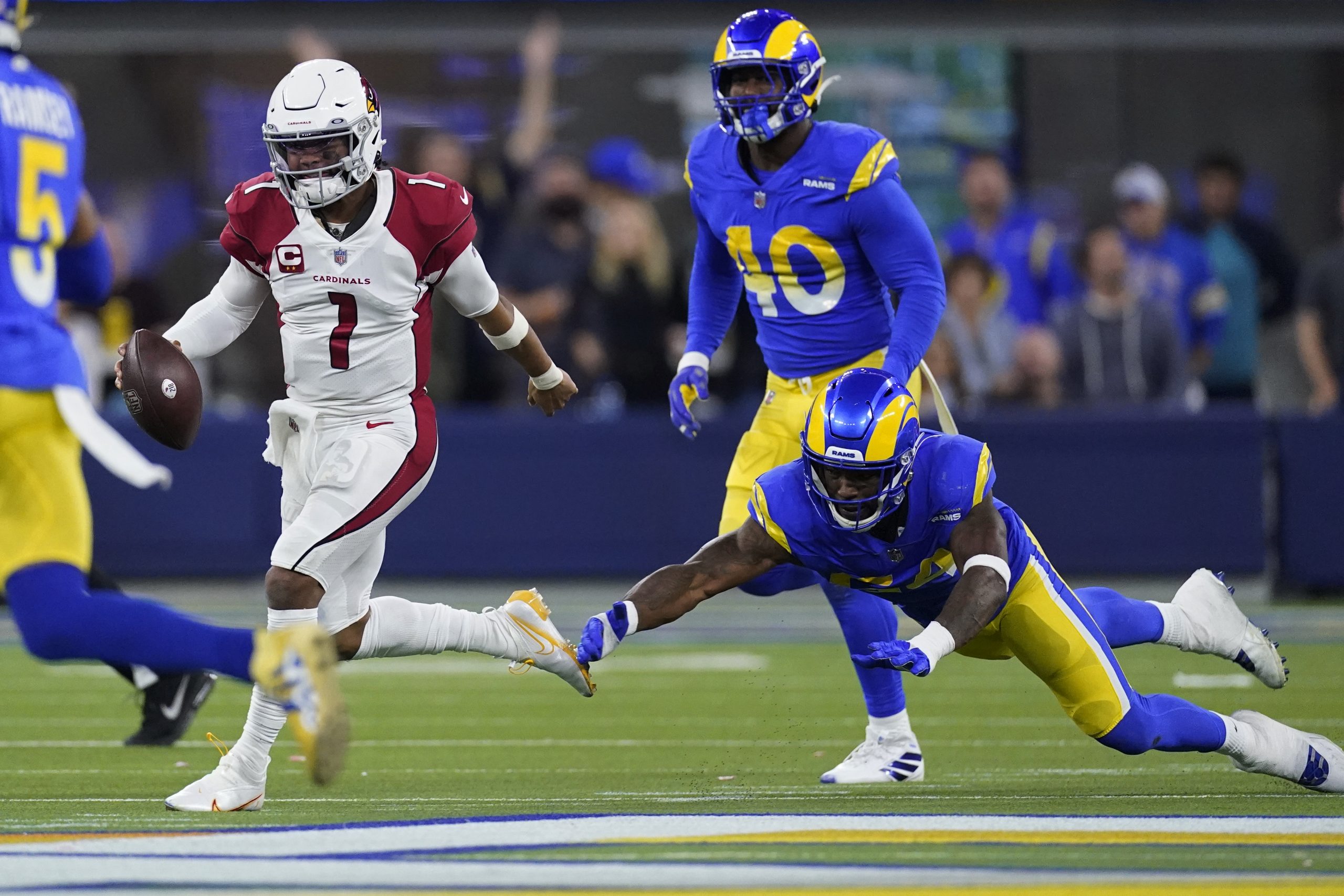 So now Murray is in an almost no-win situation in the court of public opinion. Bad throws happen. Tipped balls happen. Bad games happen. When the losses happen this year(these aren't the 72 Dolphins) the backlash in town will fall at the feet of the quarterback. Unfair or not, that position usually gets blamed too much for mistakes. In the case of Murray, will this story ultimately stick with him more than it should? We shall see. The late Al Davis had the right line for this conundrum. Just win baby…
I dropped in on the Cardinals media event at the Wigwam on Tuesday. A few things caught my ears and eyes.
Zach Ertz "we've had a lot of individual success between myself, A.J., DeAndre, so the most important thing for us is winning football games, hopefully winning a Super Bowl. That's the ultimate goal, the catches, yards, touchdowns, those will fall where they may, but none of us are going to be stressed about it".
The best shirt of the day award went to 4 x Pro Bowl Safety Budda Baker.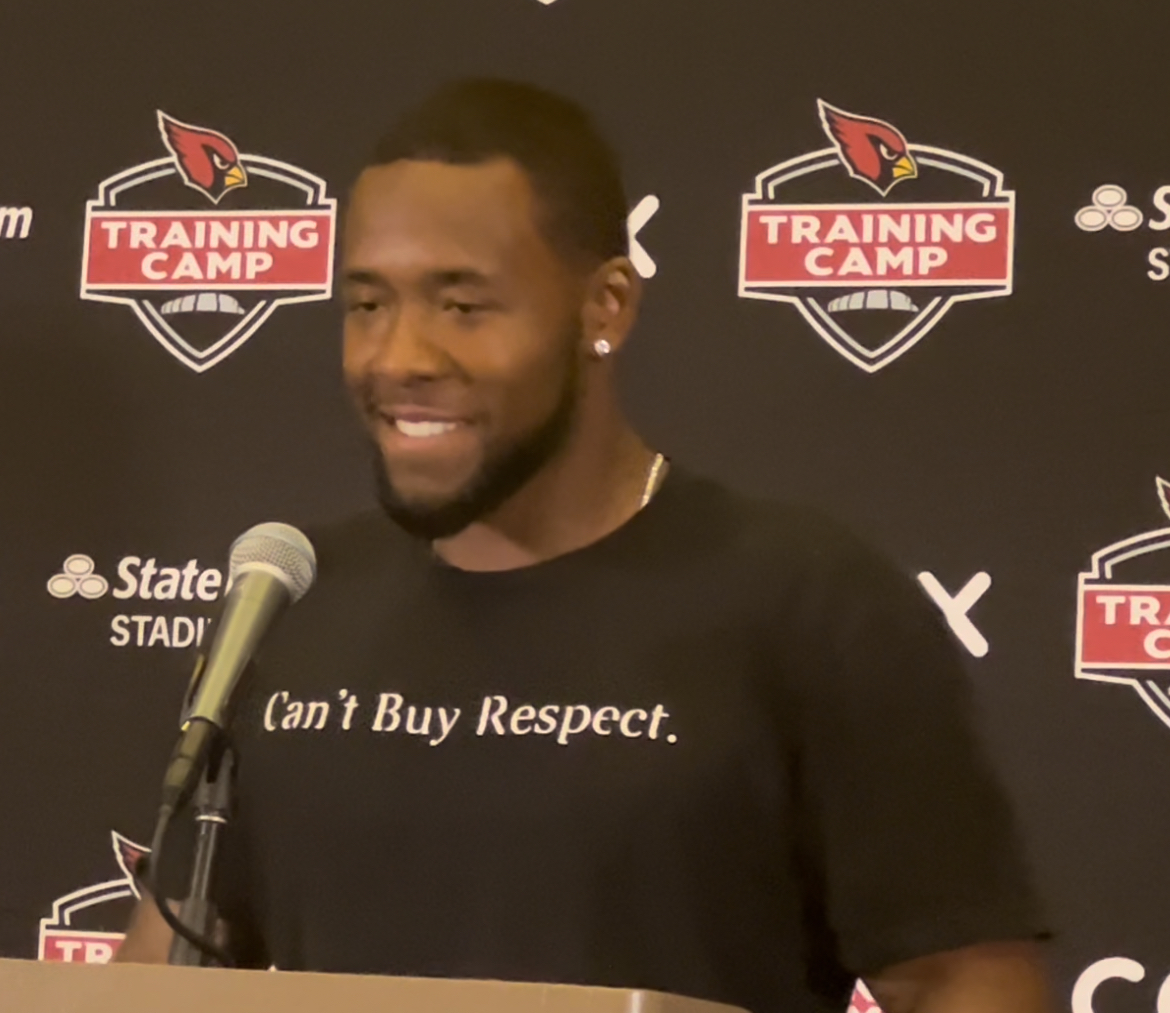 "I wear this shirt a lot. For me I put a lot of hard work into whatever I'm doing, my working job is football and for me, I always put in that extra hard work whether it's on the field or off the field and you can never buy that"
Under the file of "good things happen to good people" If you don't know much about Arizona State wrestling or head coach Zeke Jones, it would be well worth your time to look into the dynamic program that he has put together. The "football only" crowd is missing out. Smart move by Ray Anderson to add a zero and move the decimal point on Zeke's check…
Surprised that neither Arizona nor Arizona State is bringing a quarterback to Friday's Pac-12 Media Day in LA(we will be doing the show from the event this Friday) …
Former AZ prep players on the preseason 2022 Pac-12 All-Conference Football Team:

P Kyle Ostendorp – UA – Desert Vista – FT
DL Brett Johnson – Cal – Desert Vista – ST
WR Jacob Cowing – UA – Maricopa – ST
LB Kyle Soelle – ASU – Saguaro – HM
RS Brenden Rice – USC – Hamilton – HM

— Jordan Hamm (@JordyHamm) July 26, 2022
The Chandler Unified School District high school football programs are holding a college-style media day next week. Mesa School District looking to do the same at the end of August. Brophy Prep hired a former college sports information director to help the media and the AIA finally got a deal done to broadcast the state title games on TV. Yes, high school football in our great state has taken a big step forward this year. I believe all of this will help other sports in the high school space too…