Story by Haley Smilow
Photo credits to U.S. Association of Blind Athletes
"Ronaldo puts Brazil into the lead in the World Cup Final. Germany 0, Brazil 1," those words from Jack Edwards and the support from his family got valley resident Alvaro Mora, 34, into playing soccer.
Being blind since the age of three, Mora has a different perspective on the beautiful game than the average person. He can't see the ball. He can't see the goal, and he doesn't play eleven aside.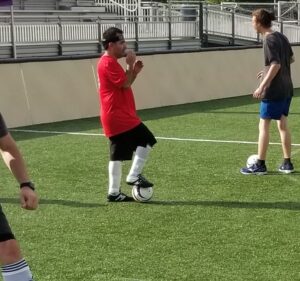 His game is played five aside in total silence with eyeshades and a specially designed ball, but it's still the beautiful game.
Since he was young, Mora always had a soccer ball by his feet. In his everyday job, the Uruguay native works in a call center as a representative. But blind soccer is his passion.
Hosted by the U.S Association of Blind Athletes, Mora, who lives in Phoenix, has had the chance to turn his childhood dreams of being a pro soccer player into a reality. Most recently, he spent two days in South Carolina trying out to represent team USA internationally for an upcoming competition in December. "The camp was amazing," he said. "I'm very happy to have gotten to represent Arizona and the U.S."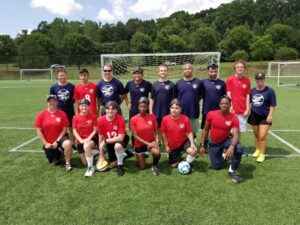 Previously, Mora had attended three other USABA events, one in 2019 in San Diego, one in 2021 in Colorado Springs and one last April in Baltimore. Through his exposure, he hopes the sport continues to grow. "I would like to have a team in Arizona and start to compete nationally with other states," he said. "I want to see more involvement from people around the city in helping us create a team."