Michael Fabiano is the Senior Fantasy Analyst for Sports Illustrated. Host on SiriusXM Fantasy Sports Radio and Westwood One. He's in the Fantasy Sports Writers Association Hall of Fame. Michael has been chopping up Fantasy Football with Brad Cesmat for the last eight years here on Sports360az
On James Connor returning to the Cardinals and Chase Edmonds leaving for Miami.
"On the surface, it's good for both guys right now the Cardinals are going to sign either another complimentary back or draft one. They're not done at running back. I like that James Connor is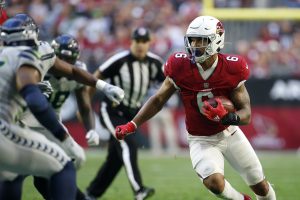 the lead back and he'll get the goal-line opportunities, but he was the RB5 last year and had 18 touchdowns, that's not going to happen again. Regression is going to come for him. If he has 8 to 10 touchdowns it will be a really good season in 2022 for James Connor. He's on the RB2 radar. If/when the Cardinals add another running back we will have to adjust that a little bit".
On Edmonds to Dolphins
"His value goes up a little bit because he only has Myles Gaskin ahead of him on the depth chart. It will be a committee in Miami because they will likely add another back or two. As it stands right now,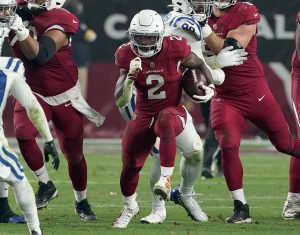 I like him and his role increasing a little more behind Gaskin than it ended up being last year when he got virtually no touchdown opportunities. Still put up good numbers in a limited number of games. Still a good back, more of a flex option"
Jaguars QB Trevor Lawrence in 2022
"A late-round flyer in a 12 team, 14 team league, you take a flyer on him. Last year he was terrible but how much of that was Urban Meyer and his coaching staff. Doug Pederson is in the head coaching spot there in Jacksonville. maybe that will change things. I think Lawrence arrow is certainly pointing up".
Mitch Trubisky and the Steelers in 2022
"I think he's going to be the starting quarterback. He will compete with Mason Rudolph. It will ultimately be Trubisky's job and maybe the Steelers go out and draft a quarterback. Trubisky is that one or two-year bridge. Trubisky did put up some fantasy numbers in Chicago. I like this for Dionte Johnson, Chase Claypool, and Najee Harris, they still have to improve the offensive line. I do think his value is back on the rise. Now, is he going to be drafted in a standard 10 or 12 team league? Probably not. But could he make an impact as a matchup-based starter, a guy you use in DFS when the value is right? Absolutely! "
Russell Wilson and Denver. What do you make out of it?
"Russell will still be a top 10-12 fantasy quarterback, no question about it. Hopefully, Nathaniel Hackett will let him cook. That's what we want. Hackett of course has experience working with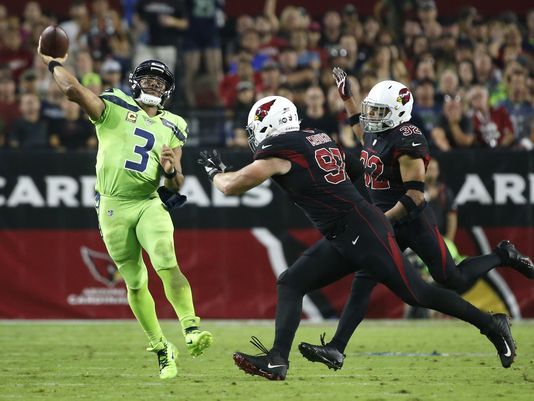 guys throwing the football down the field.
I don't think we are ever going to get the Russell that will rush for five or six hundred yards in a season again. But you've got Cortland Sutton, Jerry Jeudy, Tim Patrick, and others. If Melvin Gordon doesn't sign back with the Broncos then Javonte Williams is going to be a first-round pick. That's a massive advantage having a quarterback like Russell Wilson under center keeping defenses honest, whereas guys like Drew Lock or Teddy Bridgewater weren't able to do that as much. It's good all the way around for the Broncos".