Story by Jude Binkley

Marissa Schuld was in eighth grade when she made the commitment to play for the University of Arizona. Now in her senior year of college, the Scottsdale native will be taking to the diamond on the other side of the Battle for State 48.

Following her sophomore season with the Wildcats in 2020, Schuld entered the transfer portal and committed to her hometown team. She was ineligible to play in 2021 due to the in-conference transfer.

"I didn't really know what I wanted when I was in eighth grade," Schuld said. "I respect the coaches and pitching staff that was at UofA, and I respect all the girls so much. I learned so much about the game when I was there. But I think it was just time for me to move on…I grew up an ASU fan, so why not go to my dream school?"

Schuld grew up going to Sun Devil football and softball games. She had interest from ASU, but didn't commit due to coaching changes going on in the program. Once she decided that Tucson was her destination, Schuld stopped renewing her Sun Devil season tickets.

While playing for Pinnacle High School, Schuld was named FloSoftball High School Player of the Year in 2018, and was a two-time Arizona Gatorade Player of the Year.

She also played club ball for the Oro Valley Suncats near Tucson. Schuld said that Tucson was "never truly a place where I wanted to spend my whole four years." In 2018, the NCAA revised its rules about recruiting to only allow coaches to begin talking to recruits on Sept. 1 of their junior year.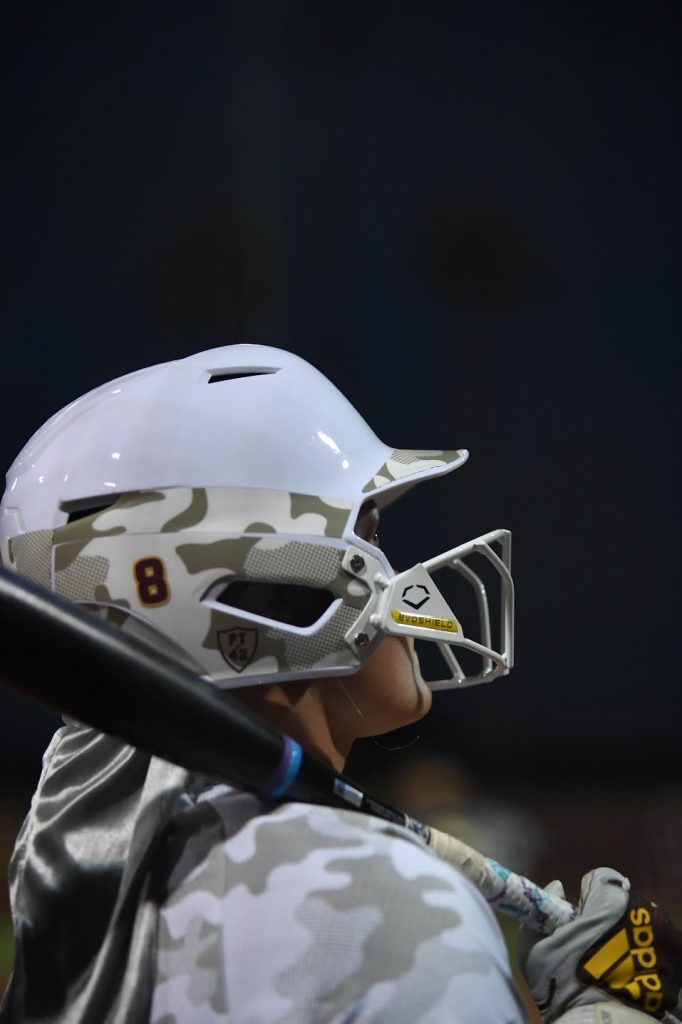 In her freshman year with the Wildcats, Schuld went 2-0 with a 0.48 ERA in the circle. But her role on the team was changed during the Covid-shortened 2020 season and she became Arizona's designated player. She finished with a .350 batting average, the fourth-highest on the team.

"Honestly I just wanted to find a spot for me on the field," Schuld said. "I was successful hitting there, but I think a big part had to do with me getting more opportunities. I would have liked to see myself get a few more opportunities in the circle at UofA. Everything happens for a reason and I know that I will be given opportunities here."

When ASU head coach Trisha Ford heard that Schuld was entering the transfer portal, she knew that Schuld's pitching would be a good fit for the program. Schuld would also be able to return to the valley and reunite with some of her former teammates from club ball.

"She's a pitcher that hits, and her opportunities on the mound weren't coming to fruition," Ford said. "She's hit at a very high level, and I think she's going to continue to hit at a high level here. But for us, it was a huge asset to get another arm."

Ford said that ASU was lucky to land Schuld, who was taking time to consider all her options. Her connections with former club teammates Alynah Torres and Lindsay Lopez helped her learn about the team's mentality and playstyle. Schuld was also familiar with ASU's campus and Club Farrington, something she wasn't able to explore with her other options during Covid.

"I just felt more comfortable I guess, talking to [Ford] than all the other coaches," Schuld said. "To truly learn that she cares for me just as much as a person than as a player."

Schuld spent last season with the Sun Devils watching games with her teammates from the dugout. When the Sun Devils completed their conference sweep against Arizona with a dramatic walk-off, Schuld ran out of the dugout raising a broom with her team.

"The camaraderie is so much better, we all get along," Schuld said. "We all want to be with each other. We'll have bonfires at each other's houses or just do whatever…We all enjoy each other's company."

While she was ineligible to play last season, Schuld focused on adding strength and developing her pitching under ASU's coaching. While she always wanted to compete, Schuld says that what she learned in the past year from a mental and physical standpoint will give her an advantage in the circle this season.

"She did everything besides playing in a game," Ford said. "We really sat down and went back to the drawing board with her mechanics for pitching and explored some different adjustments…rarely do we get a year to just kind of get things where we want them to be and not worry about playing games."

Ford calls Schuld a "spinny pitcher", who pitches with a high spin rate and works up in the zone. She's more of a contact pitcher and leans into her ability to spread the plate.

Schuld will be in a rotation of four pitchers this season, adding a number to their depth compared to last year. Ford says their bullpen has a good balance, and the four get along through their shared love of dry humor and ability to communicate and push each other.

Despite being a senior, Schuld still has three seasons of eligibility left due to the Covid season and her transfer. She'll have her first games of playing in maroon and gold during the Kajikawa Classic, which opens the season on Feb. 10.

"For this season, I'm striving to be that impact player for our team," Schuld said. "Whether they need me in the box or in the circle, I'm going to try to take advantage of my opportunities and contribute to the team in whatever ways they need me to."