Jordan Simone was right.
Are you still on the Herm Train?
How many people within the walls of Arizona State athletics are still truly on the Herm Train after all of the staff departures, ongoing NCAA investigation, and just flat lousy PR for the University? So the popular sideline reporter spoke out a couple of days later and lost his announcing gig over comments that many knew to be true. He was speaking to the fans of the program who were frustrated and feeling the same as him.
Sad to announce I've been let go from the ASU radio broadcast for some comments I made on @SotDPodcast

I have nothing but love for the football program and University. I'm as proud of a Sundevil as you're going to find and I will miss my time on the sidelines.

— Jordan Simone (@JordanSimone38) November 4, 2021
Simone, a former Sun Devil football player, who spilled blood for the University, was canned by his alma mater in the days after a genuinely horrific showing by the Sun Devils against Washington State. He stood his ground on the pod and said what he felt needed to be communicated after the debacle. For that, he was shown the door.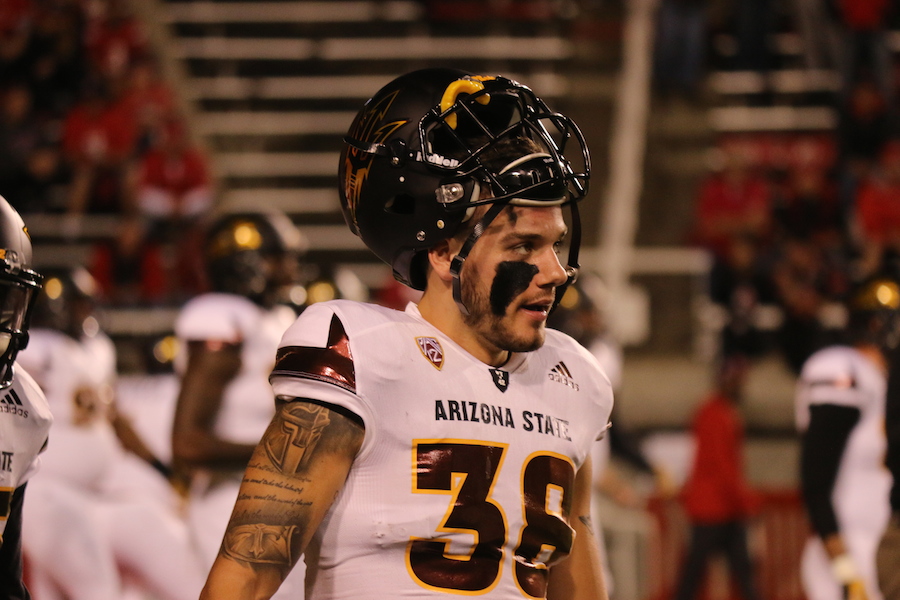 Jordan Simone was right.
Are you still on the Herm Train?
Jordan Simone, one of the most passionate Sun Devils in the Valley, removed from team broadcast for saying that ASU's football is poorly coached? On a podcast? Herm Edwards should know about this, and if he already does, he should be ashamed https://t.co/gKUybrXwHO

— Dan Bickley (@danbickley) November 4, 2021
Antonio Pierce leaving the program for the NFL is not a surprise, should've happened months ago. (Kansas City pursued him a couple of years back, Chiefs head coach Andy Reid flew out here at the time) I would assume he'll land on his feet, and life will continue. The NFL is always an easy escape hatch for those needing a new gig. TV analyst, assistant coach, podcast, pre-game, post-game host. As long as he doesn't take a sideline gig and stray from carrying the company water, he'll find something. The only surprise is Pierce leaving comes out on National Letter of Intent Day. You can't script this stuff.
The public outpouring of support was clearly on the side of the former player. I still believe most fans want the truth about their team, not sugar-coated nonsense. Ray Anderson should've realized the overreaction, met with Simone for coffee before the USC game, admitted the mistake, and reinstated him. Instead, it turned into another A-lways S-omething U-niversity moment. I'm getting weary with the number of these in recent months. What about you?
Thank you!! I am free!! 😂😂😂 pic.twitter.com/pgFelIGUO1
— Jordan Simone (@JordanSimone38) November 7, 2021
Jordan Simone was right.
Are you still on the Herm Train?