Story by Jude Binkley

Sun Devil Softball is in the calm before the storm with one week to go until the start of a new season. With several stars who had been the foundation of the program for years now gone, head coach Trisha Ford was able to reload and reset the roster for another run at Oklahoma City.

This will be Ford's first year at ASU without Maddi and Kindra Hackbarth, All-American twins who followed Ford to Tempe from Fresno State in 2017. They became mainstays of the lineup for four years and helped earn the Sun Devils the moniker of "Home Run U". Other notable departures include Cielo Meza, Alli Tatnall, and DeNae Chatman.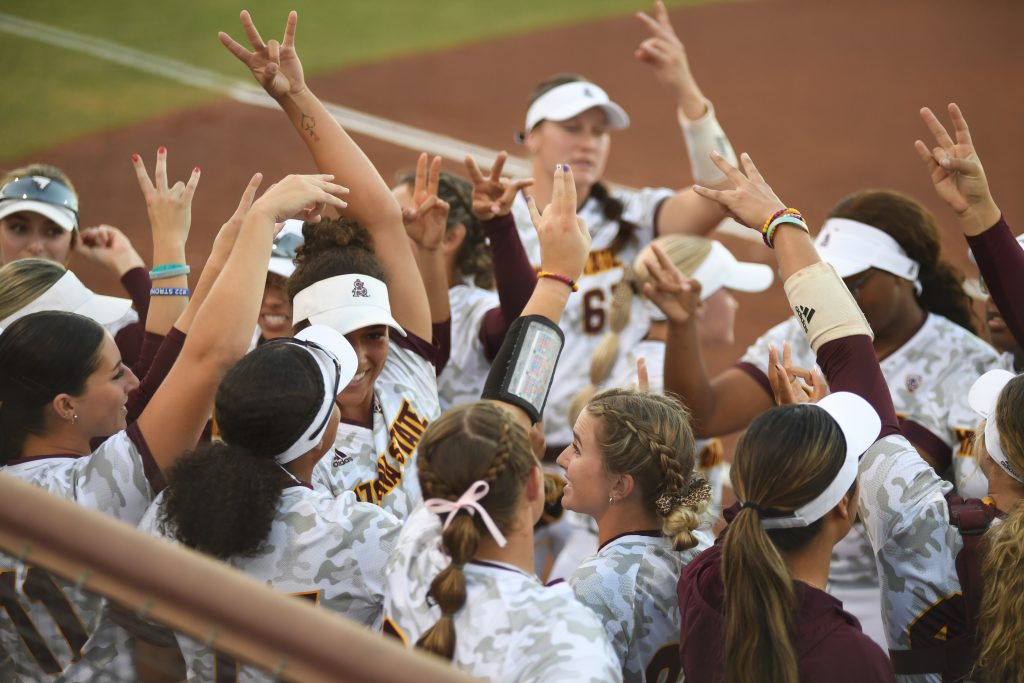 "I always say you don't replace them, that's just the thing," Ford said. "You just try to figure out your puzzle differently…we're gonna have to figure out what our DNA looks like this year and what those pieces look like and how we're going to put it together. It's gonna look different, and that's okay."

The Sun Devils are fielding 19 players this season, with 14 returners. Some of their new talents include freshman pitcher Mac Morgan, who was named to Softball America's Pac-12 newcomers to watch for. Two-way player Marissa Schuld, who transferred from rival Arizona, and Kristiana Watson, a two-time MaxPreps All-American and daughter of Wildcat legend Laura Espinoza.

"Home Run U is a thing. I want it to be a thing, especially the pitching coach, right,? Ford said. "We've gained a little bit of speed…we kind of played a little more short game last year than we had in the years past. I would imagine that we probably continue down that road, just figuring out how to manufacture runs. Sometimes the bunt is part of that, and sometimes the home run is part of that."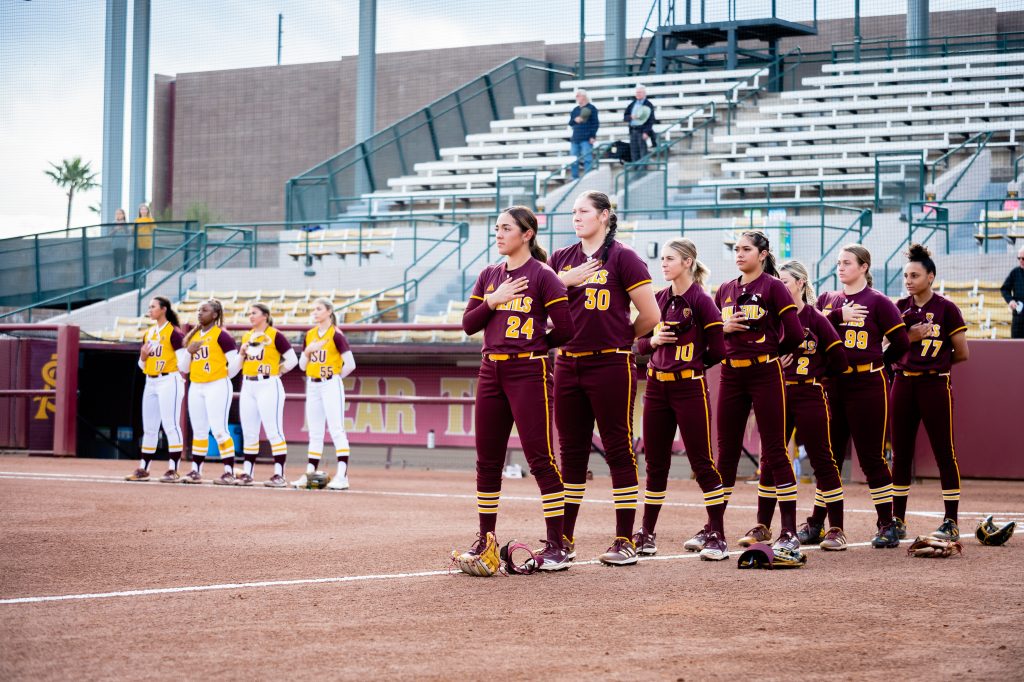 Ford says the team feels young and is sophomore-heavy, including players who were part of the Covid-shortened season in 2020 that granted all NCAA athletes an extra year of eligibility. Most of their experience comes in the outfield with Jazmine Hill, Yannira Acuña and Makenna Harper.

Hill was recognized on the Pac-12's All-Conference Third Team and All-Freshman team last season and was ranked in Softball America's top-100 players by along with Harper.

In addition to their four new freshmen, the team has gotten help from the transfer portal. With so many new additions, Ford is still experimenting with the lineup.

"I just think we haven't made up our decision of who's playing where," Ford said. "We're gonna have some kids going in and out. We need to make sure we get some at-bats and kind of get them comfortable and see what they look like when they're facing high-level pitching."

The team gained an extra arm in the circle this year, with Morgan and Schuld adding new depth. Lindsay Lopez returns after making a massive jump her sophomore season, who led last year's team with a 2.88 ERA and 10 complete games. She was named to the conference's All-Freshman Team with Allison Royalty, who threw 121 strikeouts last season.

The team is ranked No. 21 in the nation by all four major rankings organizations. Five other programs in the Pac-12 cracked the top-25.

"I like us down in that low-20 range," Ford said. "Because then I feel like we can sucker-punch some people. It's all about how you finish, and last year I thought we did a tremendous job."

ASU's 16th consecutive postseason appearance ended with a one-run loss to BYU in the Tempe Regional. The Sun Devils were ranked 15th with a 32-14 overall record last year and finished fourth in the Pac-12.

The Sun Devils will be tested in their first days of the season at the Kajikawa Classic, with a Thursday night matchup against No. 5 Oklahoma State on opening day, followed by a Saturday showdown against No. 20 Duke.