"LETS GET READY TO RUMBLE"
The legendary ring announcer Michael Buffer did his thing right before the kickoff of Monday Nights playoff matchup between the Cardinals and LA Rams. The towel should've been thrown in right after that moment.
The Cardinals put up very little fight early and were blown out 34-11 on the Rams home turf. The final margin didn't even begin to tell how badly outplayed the Cardinals were in front of a national audience.
Kyler Murray was inefficient and reckless, throwing a falling-away, side-armed, 3-yard pick-six to David Long Jr. making it 21-0 Rams in the second quarter. From that point on LA just milked the clock and cruised to a 28-0 lead in the 3rd quarter. Murray would finish with no touchdown passes and two interceptions.
With the game in doubt, the scariest moment of the night happened when the Cardinals defensive leader Budda Baker was involved in a violent collision.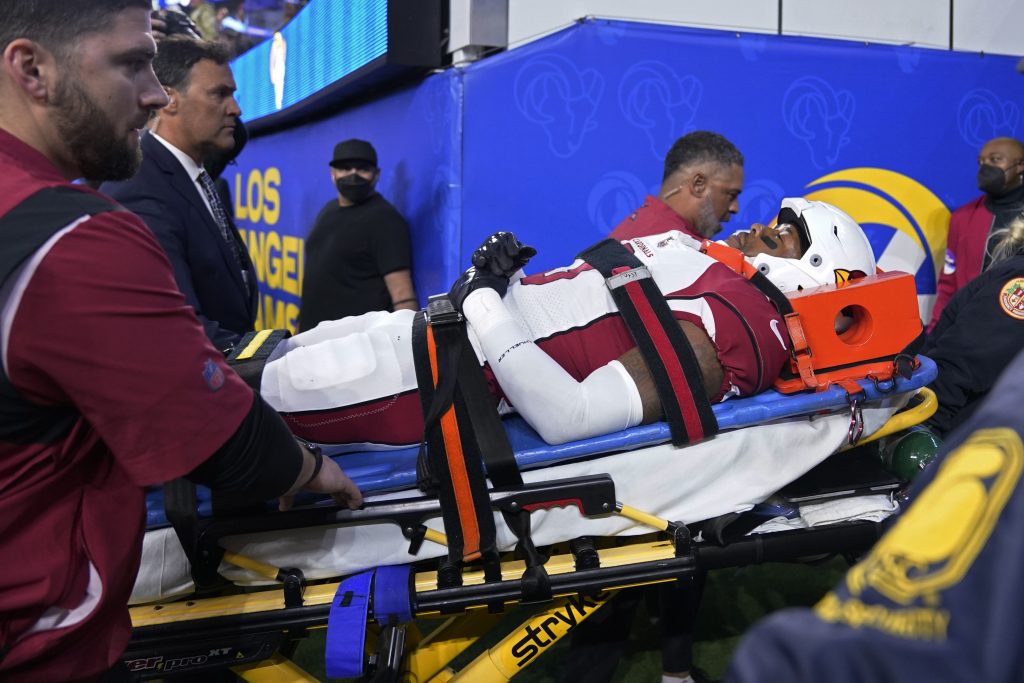 Baker would be transported to a local LA hospital(concussion) in the third quarter(concussion). The Cardinals PR announced that Baker had feeling in his extremities.
With the loss the Cardinals finish the season with a record of 11-7, after starting out 7-0.
The late season collapse for the second year in a row under head coach Kliff Kingsbury will surely be the number one topic of discussion in the offseason and even into the 2022 campaign.
Murray's ineffective showing will also be a topic of discussion, but in fairness(something that must don't want to hear after a blowout playoff loss) Murray didn't have his best offensive player DeAndre Hopkins because of injury. But the dominance by the Rams defensive front, should show that the Cardinals have to get much, much more physical up front.