Thursday night at Arizona State University, local basketball fans can unite. The Sun Devils are coming off a big win at Oregon host Grand Canyon University, fresh off a 2021 NCAA Tournament appearance.
Give Bobby Hurley credit; he wanted Grand Canyon University on the schedule. Lopes head coach Bryce Drew jumped on our show earlier this week, looking ahead to the game. "We're thankful for Bobby scheduling this game, a lot of schools within the same city won't play each other and he was very welcoming when I got the job to start a series with us, which says a lot about Bobby for doing that for the city."
There are certain games, events that you look forward to as a local basketball fan; I think Thursday night is one of the dates you should have circled on the calendar if you're a fan of hoop. "anytime you get local schools together, I think it's great for the city for the true basketball fans that like seeing the local product.
The GCU starting backcourt is from local Valley high schools, "our guards have been really good, they are both local products. Jovan Blackshear played high school here(Shadow Mtn,) Holland Woods played high school here(Apollo). Holland came from ASU which only adds to the storyline." You also have former Sun Devil Taeshon Cherry contributing for the Lopes. "doing a really good job of it defensively, our Havocs absolutely love Taeshon".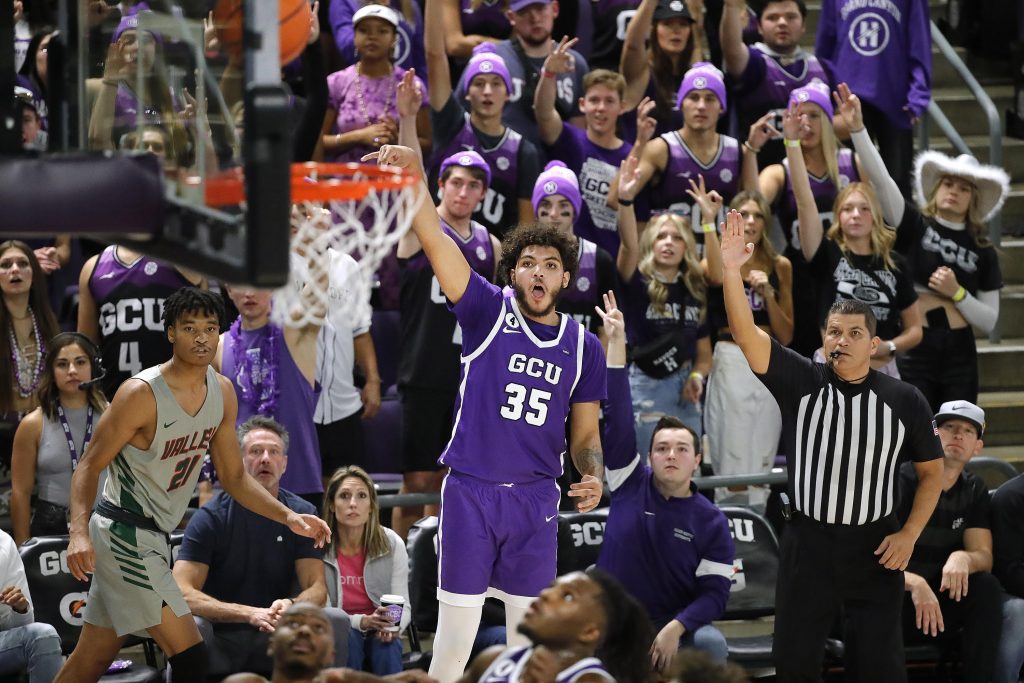 Drew's squad is 8-1, while the Sun Devils come in with a less than impressive 3-6 mark, "You look at their record, and people might think, "aw well they're not that good this year," and that is not the case; their last four losses have come to possible at-large NCAA Tournament teams, and they just got a huge win at Oregon which shows that they're starting to blend and play better together."
You know the time, and you know the place. This is what local basketball fans want..