Clean, crisp offensive football wasn't the order of Monday night by the Arizona Cardinals. In their much anticipated NFC West showdown with the LA Rams, the Cardinals came up short, falling 30-23. Arizona is tied for the best record in the NFL(10-3), but have a mediocre 3-3 mark at home this season(including 11 turnovers). Rams quarterback Mathew Stafford threw for three scores.
James Conner had two rushing touchdowns(14 now on the season) for Arizona.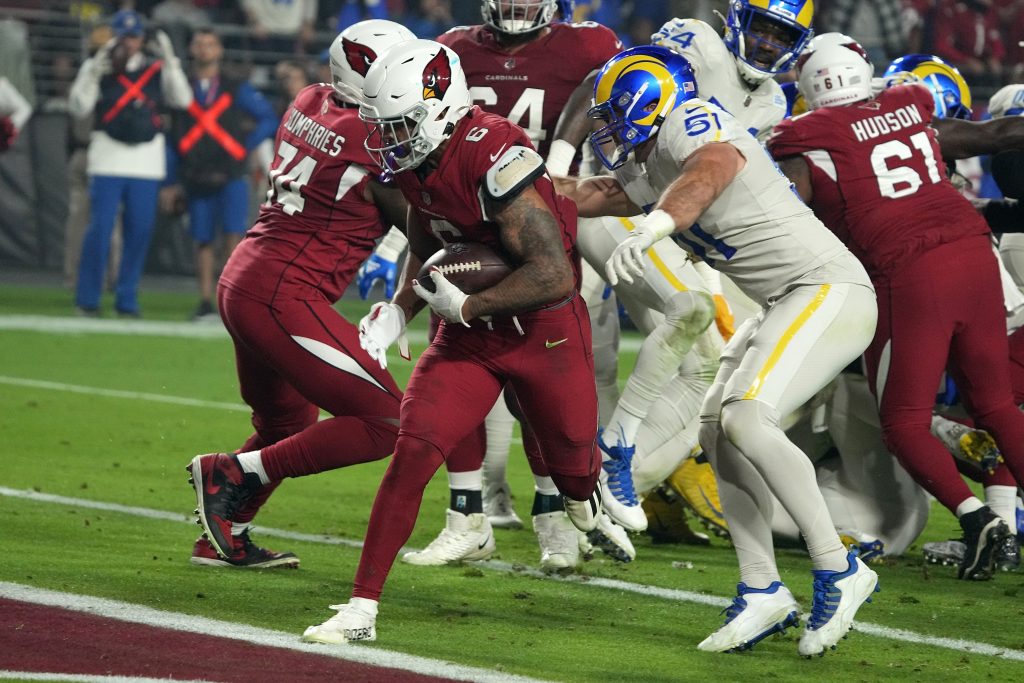 Kyler Murray threw two interceptions, with the first being the most damaging. A tipped pass at the line of scrimmage by the Rams Aaron Donald(3 sacks), the Cardinals leading 3-0 and about to score again.
The Cardinals defense had no answer for Rams receiver Cooper Kupp, who finished with 13 catches, 123 yards and a score.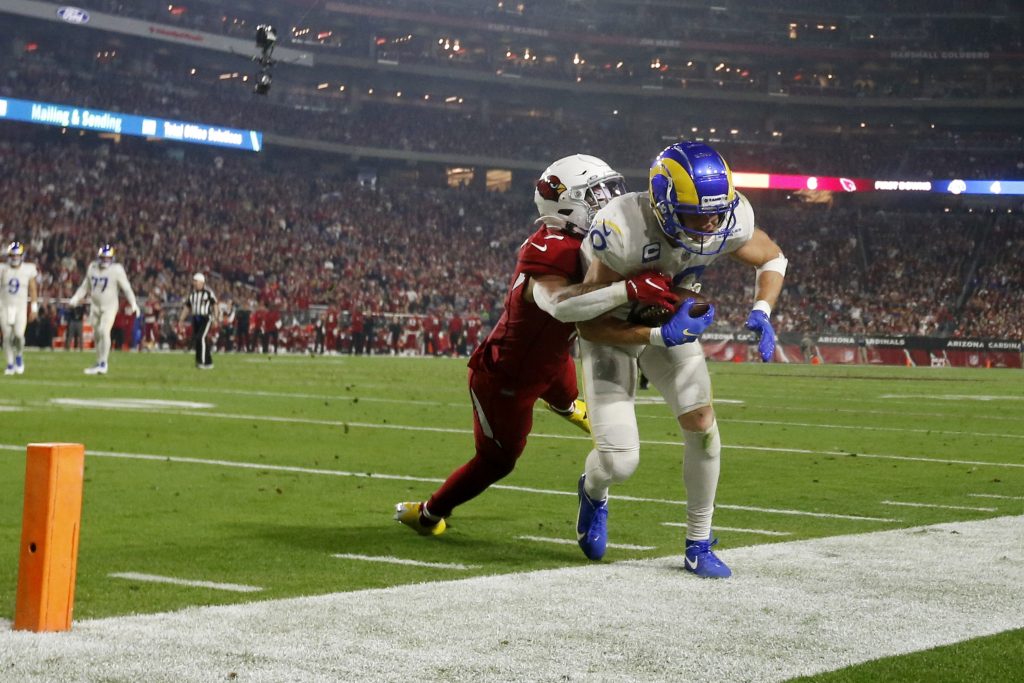 There were two big mistakes by the Cardinals including a 4th down drop by DeAndre Hopkins and late in the game, a questionable call by head coach Kliff Kingsbury passing on a manageable field goal try on 4th and one only to see Conner snuffed out.
The Cardinals fall to 10-3. Green Bay now moves into the top spot of the NFC, by way of the Packers beating Arizona earlier this season. The Rams improve to 9-4.
Arizona will play at Detriot next Sunday.