And then thre were four.
After one of the strongest fields of celebration GIFs ever, we have narrowed the list down to four thanks to your Twitter votes:
"Mr. Do-It-All" Zac Swanson – Brophy
Swanson is one big dude. The Brophy defensive lineman and Texas commit is also fleet of foot as he shows off his speed after blocking a punt in the regular season.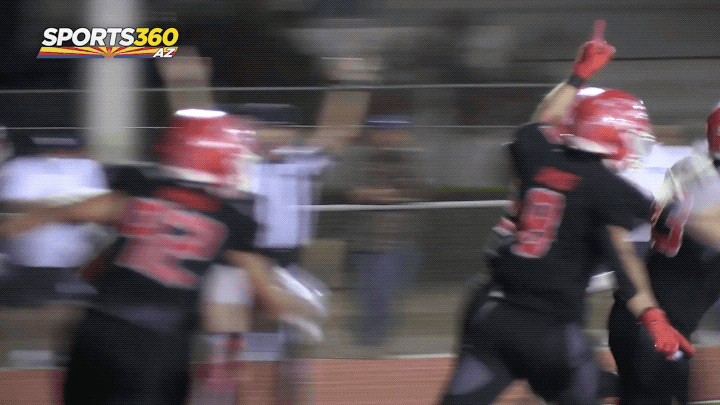 "Officially Official" – Derrick Kuykendall & Luke Luna – Casa Grande
Casa Grande has waited a long time to be named state champions. After Friday's win to seal it, these Cougars wanted to make sure their fans got official word.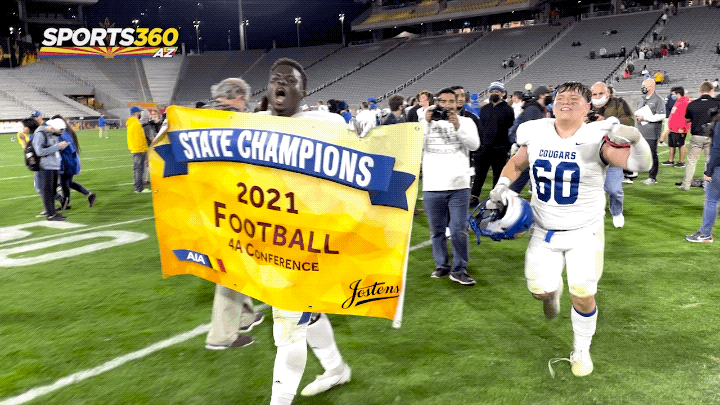 "We Just Sealed State Relief" – Steven Trujillo – Highland
There's a sense of relief for some teams when they pull off a key play to all but seal a game, especially a state championship. After an incredible catch and run to put Highland up by multiple scores in the state championship, you could see that almost instant relief for the Highland skill players.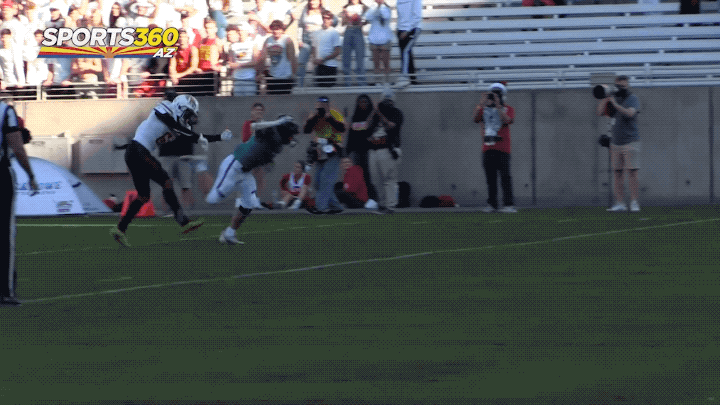 "Lift Off" – Kyler Kasper – Williams Field
The Black Hawks flew all over the field through their potent air attack this year, and Kasper was a big part of that. This Black Hawk took flight after a long touchdown from quarterback CJ Tiller.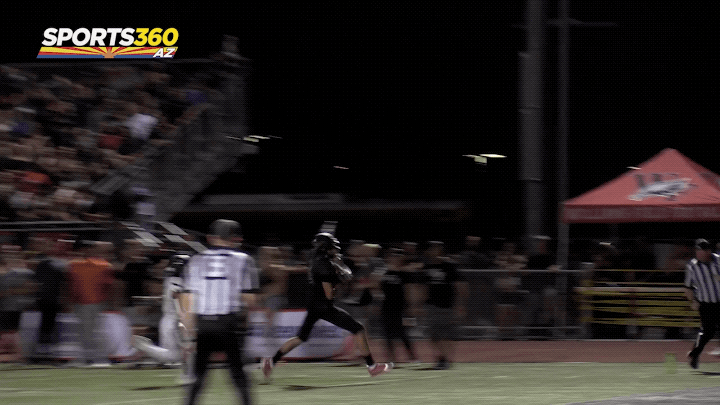 FINAL FOUR:

There can only be one – who wins the 2021 Best High School Football Celebration GIF Award? https://t.co/qvb5NNCNHy

Polls close at 6:45 p.m. on Thursday. Make sure to vote!

— Sports360AZ (@Sports360AZ) December 16, 2021
Polls close at 6:45 pm on Thursday. Make sure to get your votes in!