The basketball fundamentals of blocked shots and made free throws proved to be the recipe for Arizona State in Thursday's hard-fought 67-62 victory over Grand Canyon University on the Sun Devils home floor.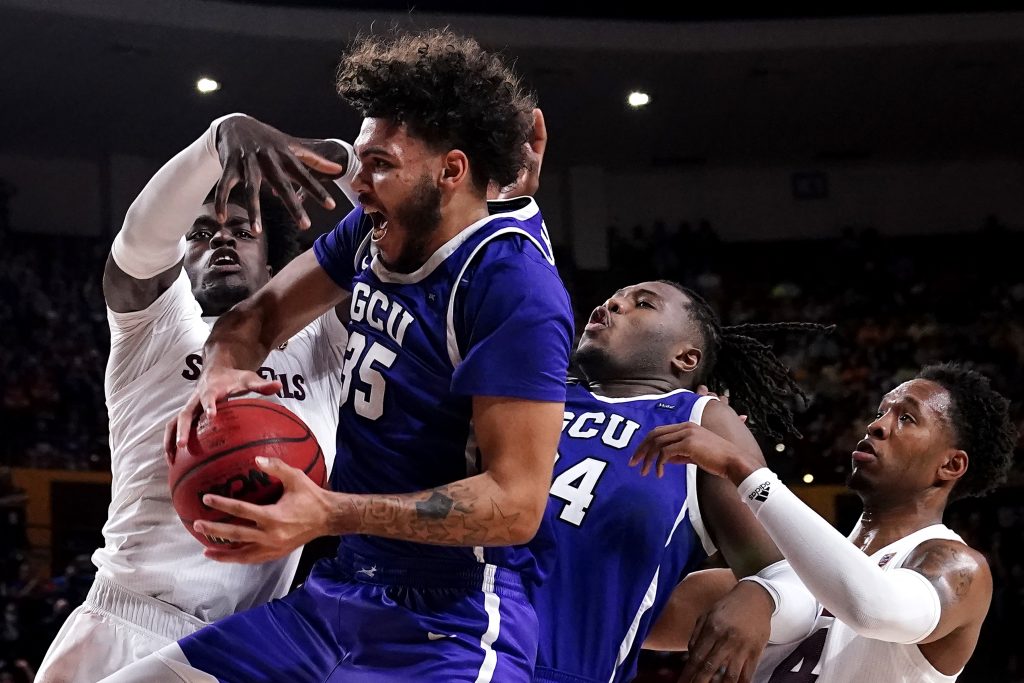 Both teams shot just 31 percent, but the energy from the two large student sections more than made up for the poor shooting. Arizona State set a school record in free throw percentage, making 26-28 from the charity stripe. They also tied a school record with 13 blocked shots.
Lopes guard Holland Woods poured through a game-high 20 points in the loss, while DJ Horne and Kimani Lawrence would each score 14.
With the victory, the Sun Devils have won back-to-back games over teams who were in the 2021 NCAA Tournament and improved to 4-6 on the season. They play at Creighton next Tuesday. Grand Canyon University will play Ottawa University on Saturday.