Colt McCoy completed 35 of 44 passes for 328 yards and two scores in leading the Arizona Cardinals to their 9th victory of the season, 23-13 at Seattle. With the win, the Cardinals move to a 6-0 on the road this season and 9-2 overall.
With Kyler, Murray is not suited up because of a gimpy ankle. McCoy turned in a brilliant showing throwing two touchdowns to tight end Zach Ertz. The game plan was clearly for James Connor to take control of the game, touching the ball 26 times, including a short scoring run with just over two minutes to go in the game and seal the deal.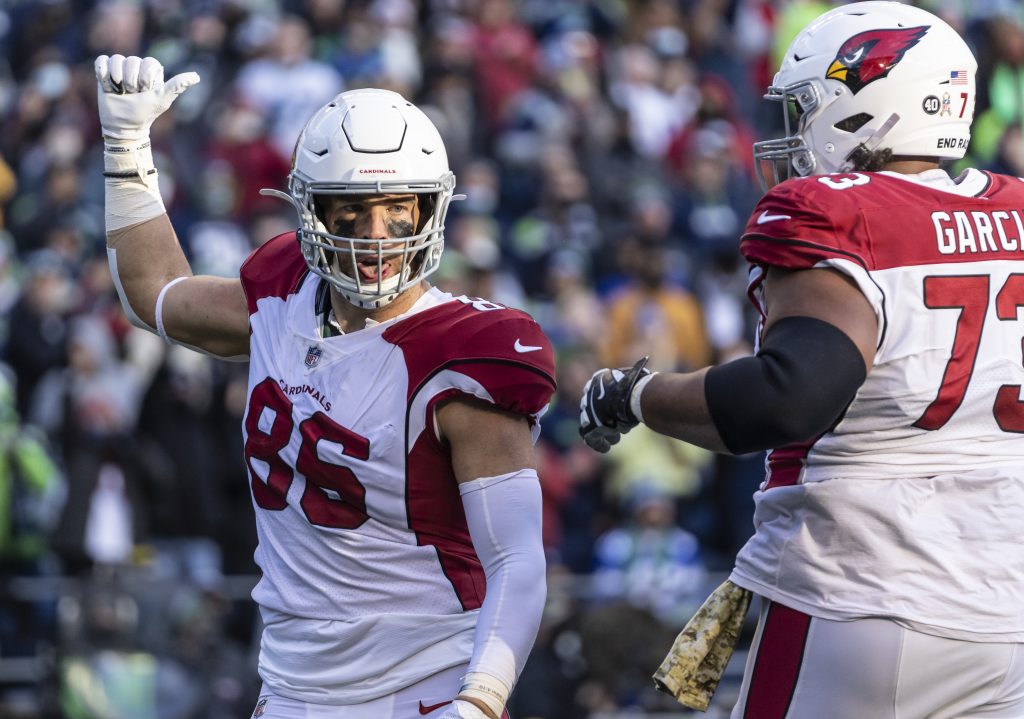 Defensively, linebacker Chandler Jones continued his assault on the Seattle offense. In his career, Jones has 13 sacks in 6 games at Seattle. He was draped all over Seahawks quarterback Russel Wilson most of the day.
With the loss, Seattle drops to 3-7 on the season.
The Cardinals now go into the bye week with the best record in the NFL. They could rest Murray and DeAndre Hopkins for the playoff run, which picks back up December 5th at Chicago against the Bears.